It's the Fourth of July and if you're looking for some patriotic music from the 80s, well you are in luck. We've got Bobby and the Midnites "(I Want to live in) America" music video from 1984, a video celebrating diversity and the global oneness of all people, united through our daily struggles and love for America.
But if you're looking for a sound similar to that of the Grateful Dead, look at virtually any other Dead side-project and it will be closer than Bobby and the Midnites. The poppy/yacht rock sound of "(I Want to Live in) America" seems better suited for pre-Sports Huey Lewis and the News than Bob Weir's short lived pop effort.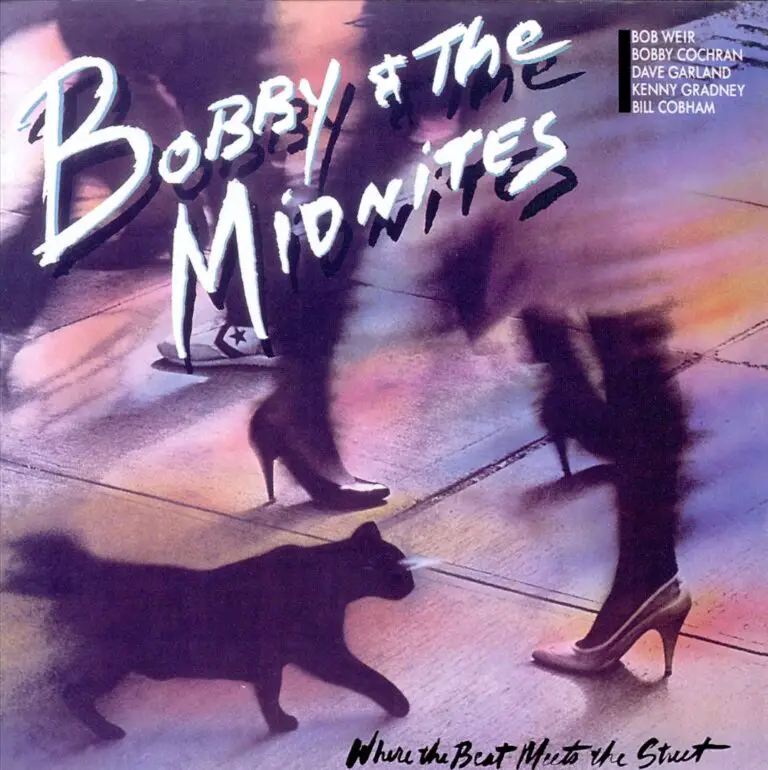 Filmed in Brooklyn with the Twin Towers of the World Trade Center behind the band, as well as in California with cars bouncing up and down the streets, the coast to coast vision for the video feels like a generic 80s video. Written by Weir, John Perry Barlow, Bobby Cochran and Gerrit Graham, "America" feels like an overarching effort to get radio play in an era where the Dead went seven years between studio releases.
Joining Weir on this album were fusion drummer Billy Cobham, who recorded with Miles Davis and Mahavishnu Orchestra, bassist for Little Feat Kenny Gradney, and future Rockabilly Hall of Famer Bobby Cochran. You'd think that all this talent would translate to something big, but instead we get an oozing song and accompanying video full of early 80s cheese.
Still, the lyrics are uplifting and positive, referencing dreams, surviving, and refugees living on a level playing field in America. Watch the video and live version below and share your thoughts on Bobby and the Midnites in the comments.
All this hometown history is slippin' away
Shattered by a miracle age
I'm gonna roar through the night on a fantasy flight
As soon as I come of age
When the dream ignites, there's a flame so bright
Burnin' in a young man's heart
Get your hands on the wheel of some Detroit steel
You can hear the music start

I'm telling you I want to live in America
I want to live in America

Have you ever been down south of Chinatown
Seen the face of a refugee
The kids are alive, they've learned to survive
They're just like you and me
All their friends back home wonder what it's like alone
Living in the land of the free
It's another way of life, rev it up and take a ride
Realize your dreams

I'm telling you I want to live in America
I want to live in America

Where the electric guitars ring out loud
It's the heartbeat of the steet
Where the engines scream and the music's mean
I just gotta feel the heat

I'm telling you I want to live in America
I want to live in America

Where the electric guitars ring out loud
It's the heartbeat of the steet
Where the engines scream and the music's mean
I just gotta feel the heat

I'm telling you I want to live in America
I want to live in America
I'm telling you I want to live in America
I want to live in America