OFC Creations have announced the 2020 line up for ROC Summer Theatre Experience will continue this summer with added precautions and safety measures for July and August.
From July 6 through August 22, 2020, campers ages 4 to 18 will participate in a variation of 15 musical theater productions  across three venues  with 25 directors. Most camps run two weeks from 9 AM to 3 PM with options for before-care and after-care hours. Each camp concludes with performances open to family, friends, and the public. Camps will take place at various locations throughout Rochester including the Kodak Center, the Lyric Theatre, Seton School, and OFC's brand-new theatre, The OFC Creations Theatre Center in Winton Place Plaza.
Summer 2020 camps include the following productions:
Ages 4-7
Chicken Little, The Three Little Pigs, Jack and the Beanstalk, Cinderella
Ages 7-11
Joseph and the Amazing Technicolor Dreamcoat, Aladdin Jr, Matilda Jr, Willy Wonka Jr, Peter Pan Jr, The Sound of Music, Law and Order: Fairy Tale Unit
Ages 11-17
Footloose the Musical, Sweeney Todd: School Edition, Chicago: School Edition, Rock of Ages: School Edition
New safety precautions will be added to all summer camps including spaced drop off and pick up times, keeping campers in groups of no more than 10, wearing masks especially while singing, as well as hand sanitizing stations and frequent hand washing. OFC's health advisor, Erika Kozlowski, will be on hand at camp with a focus on health and safety and answering any parent questions. A full breakdown of safety precautions are now on OFC's website.
OFC Creations Executive Director, Eric Vaughn Johnson, is no stranger to summer camp programming. From 2013 to 2018, Johnson had designed and spearheaded the Summer Stock program at RAPA, leading an upwards of 400 campers throughout the summer. Johnson also served as the artistic director of SNAP Musical Theater for four summers with casts of 80 kids performing shows including Hairspray and The Little Mermaid. 
Johnson says why he wanted to continue the ROC Summer Theatre Experience:
We wanted to bring a one-of-a-kind theater opportunity for youth in Rochester during the summer months. Kids have been stuck inside without any social interactions for months, they need this summer now more than ever.
Here are some of the teaching artists and staff members at OFC Creations:
Emily Beseau is a frequent teaching artist for OFC Creations. Beseau graduated with a Bachelor of Music in Vocal Performance from Ithaca College. Currently, Beseau is teaching OFC's Experiencing Broadway class.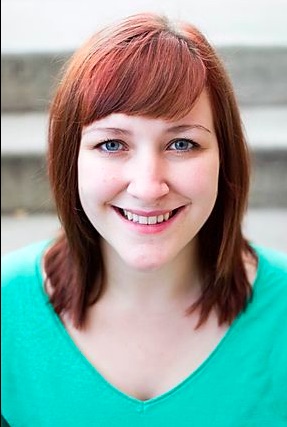 Hunter Ekberg,  originally from Minneapolis Minnesota, Ekberg frequents the Rochester stage as a performer in children's theater productions. Ekberg is currently vocal directing OFC's Frozen Jr and Mamma Mia productions.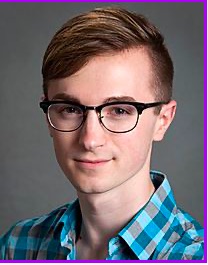 Rebecca Kemp is the general music teacher for Park Road Elementary School and will be vocal directing several of the youth shows for summer. Kemp recently vocal directed Barker Road Middle School's production of Spamalot.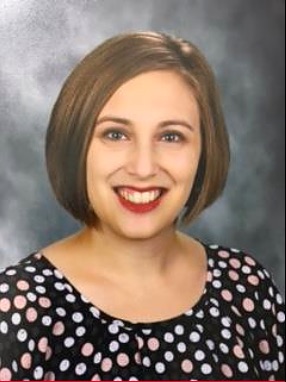 Jason Rugg, Irondequoit NY, is a theater teacher for Irondequoit High School and will be directing several summer camps. Rugg serves on the board of Pittsford Musicals, performs in community productions, and directed The Frog Prince at the Kodak Center in summer 2018.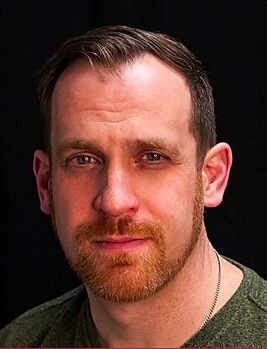 Additional directors and staff members include:Lizzi Adams (Monroe Community College), Tammi Colombo (Rochester, NY) Andrea Gregoire (Rochester, NY) Mandi Gurell (Penfield, NY), Kendra Hacker (University of Kansas School of the Arts), Jane Huffer (University of Rochester), Misty Irwin (Spencerport, NY), Gregory Maddock (Rochester, NY), Jillian Oddo (Rochester, NY), Brianna Ross (SUNY Fredonia), Eric Schutt (Greece, NY), Courtney Weather (Brighton, NY), and Jamie Wisset (Brighton, NY).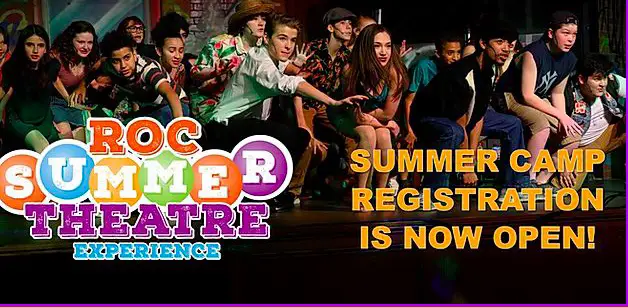 Registration is now open for 2020 summer programs. Discounts are available for campers signing up for more than one camp. Registration information and details are available at www.ROCSummerTheatre.com and at www.OFCCreations.com.