Guitars A Go Go, the improvisational duo of two acclaimed Hudson Valley-based guitarists, Rick Warren and Sal Cataldi (Spaghetti Eastern Music), have released their debut album, Travel Advisory. The duo have been performing at leading concert venues and art galleries since early 2019 and, on occasion, in a quartet abetted by bassist/composer Mark Steven Brooks and percussionist Pete Tenerowicz.
NYC and Saugerties-based guitarist Sal Cataldi may be best known these days for his style-jumping solo project, Spaghetti Eastern Music. Time Out New York describes Cataldi's music as "largely instrumental, Eastern-influenced jams are infused with some delicate guitar work and hauntingly moody atmosphere."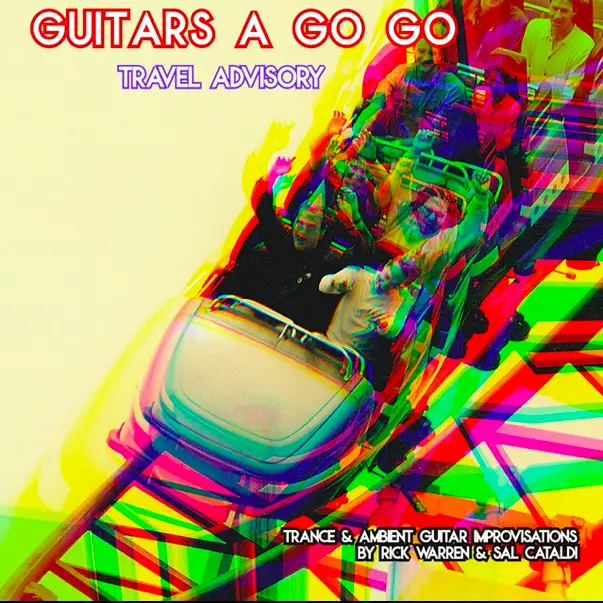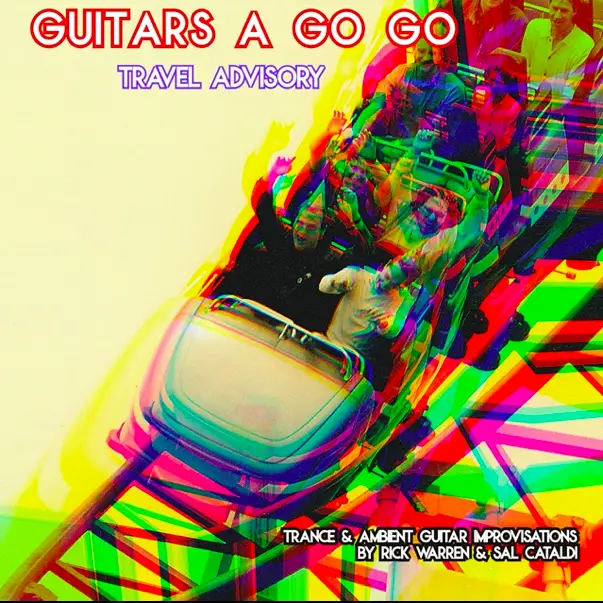 Originally from Kingston, Hudson-based guitarist Rick Warren has been deeply involved in the improvisational and experimental music scene. He was encouraged by renowned vibraphonist Karl Berger at his Creative Music Studio in Woodstock. It was Berger's visit to a Rick's high school music theory class that led him to become a regular participant in twice-yearly workshops held at CMS, an international hot bed of improvisational music performance and education founded in 1971 by Berger, Ingrid Sertso and Ornette Coleman. Rick is best known for using his guitar and a variety of electronic sound sources, each one a new and different on-the-spot creation. 
Their debut album is a quartet of live-in-studio duets recorded just as the COVID-19 quarantine took hold. Travel Advisory features contemplative, peaceful songs as well as songs with textured noise and dissonance. These songs communicate the wide array of emotions we are feeling in response to the global pandemic. Five more songs were later produced in remote collaboration, with Cataldi adding guitars, synths, and effects at his studio in West Saugerties to solo pieces performed by Warren at his studio in Hudson.
Travel Advisory opens up with "A Jig for Europa," comprised of blues performed by Warren on heavily processed acoustic 12-string, electronic blurbs, and backwards guitars by Cataldi. Throughout the album are songs such as "The Volcano Lovers," 13 minutes of serene music with back-and-forth relay of melodic improvisations by each guitarist and "DeKooning Was a Crooner" the final and longest live-in-studio improvisation. The song consists of jazz chordal voicings from Cataldi lead into the inside-out improvisations from Warren. 
Key tracks: A Jig for Europa, The Volcano Lovers, DeKooning Was a Crooner