As announced by Grateful Dead archivist David Lemieux, this week's Shakedown Stream will feature the June 17, 1991 show from Giants Stadium. You can tune in on Friday night starting at 8pm ET on the Grateful Dead's YouTube channel.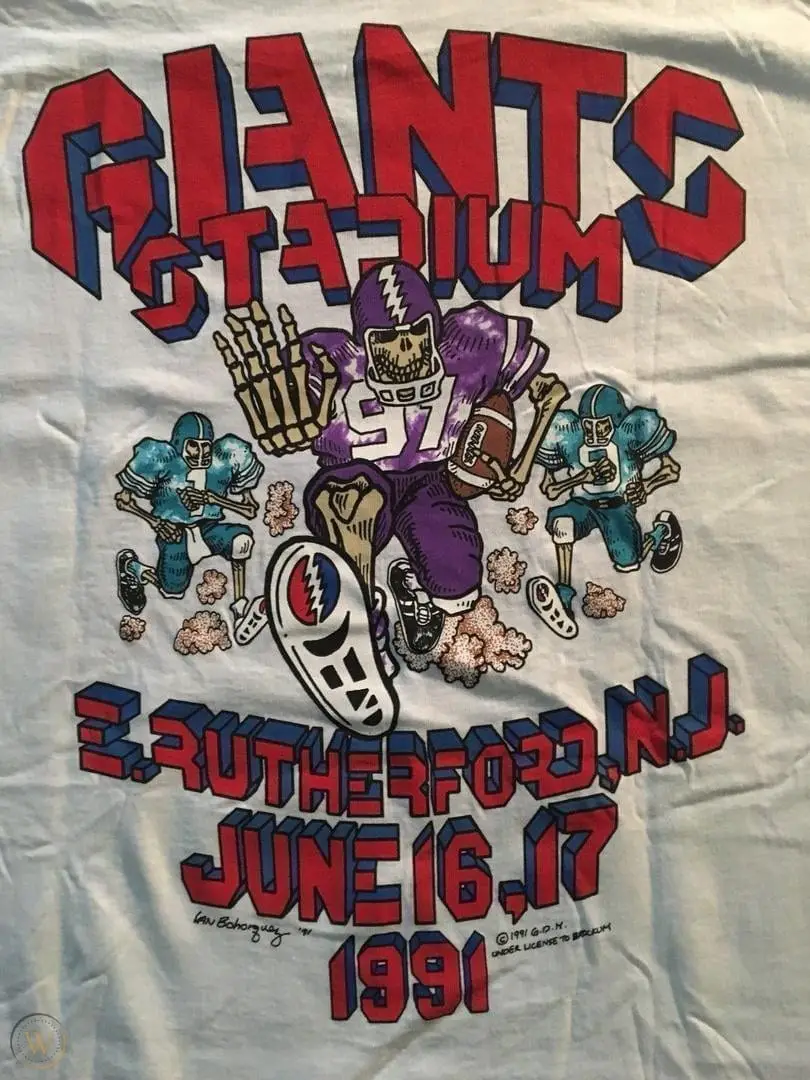 On that night Little Feat opened the show and "Dark Star" was teased a few times and jammed out of "Drums," a first since 1974. Read an in depth review of the show here.
Setlist: Eyes Of The World, Walkin' Blues, Brown Eyed Women, When I Paint My Masterpiece, Loose Lucy, Cassidy, Might As Well Saint Of Circumstance-> Ship of Fools-> Truckin'-> New Speedway Boogie-> Uncle John's Band-> Drums-> Jam-> China Doll-> Playin' In The Band Reprise-> Sugar Magnolia
Encore: The Weight
Additionally, the Dead's series "All The Years Live" has released footage of the show opener from June 14, 1991, at Robert F. Kennedy Stadium in D.C., "Cold Rain and Snow." Lemieux has been sharing videos from previous releases will be shared, with unreleased videos coming soon as well.