Happy 43rd Birthday to Joe Bonamassa! As New Hartford, New York's very own blues master, Bonamassa is an example of a modern-day artist who is keeping all the soul in blues alive. Born in 1977, Bonamassa began his career at the age of 12 opening for no other than blues legend B.B King at the Rochester Lilac Festival in 1989.
Making a name for himself playing small clubs around Upstate NY, Smokin' Joe Bonamassa has transcended the dreams of a small-town boy wishing to be a Rockstar. Although still relatively young, Bonamassa has left a legacy behind including over a dozen studio albums, two Grammy nominations and at least 20 #1 songs on the Billboard Blues chart. Collaborating with musicians along the likes of Les Paul and Beth Hart, Bonamassa has proved his prowess to write hit songs. Also, an avid vintage guitar and amplifier collector, Bonamassa has proved his devotion to authenticity.
In addition to touring various world stages, Bonamassa has also launched a cruise, bringing blues to people at sea. Most recently, Bonamassa has announced the start of his new music label, Keeping Blues Alive Records in an effort to raise awareness for his charity, the Keeping the Blues Alive Foundation, started in 2011. Most recently, The Keeping Blues Alive Foundation has launched their charitable Fueling Musicians Program which aims to support musicians globally who are struggling due to the COVID-19 pandemic.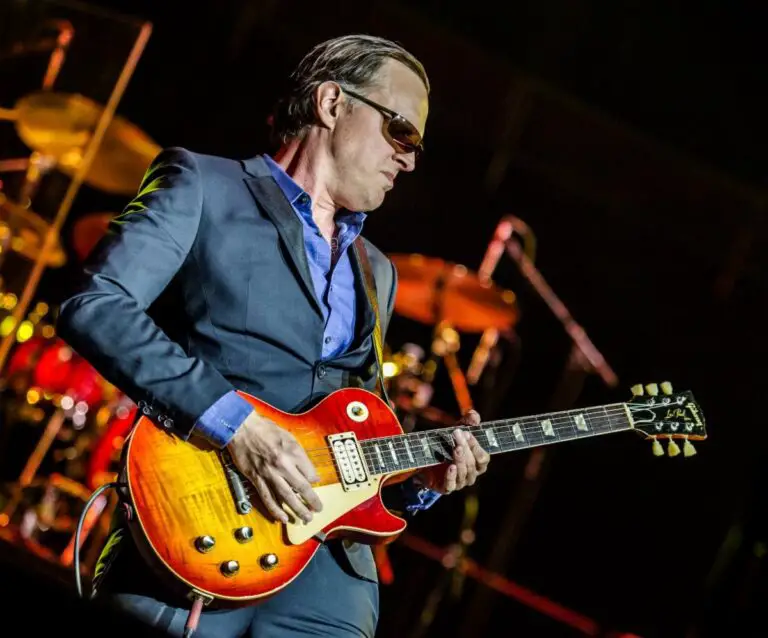 Bonamassa went live on Facebook with a heartfelt message urging for fans and musicians to make donations to support struggling musicians. The program has received overwhelming support from fans as well as big name brands such as Gibson, Normans Rare Guitars, and the Chicago Music Exchange. With the goal of $250,000, Bonamassa and the Fueling Musicians Program aim to raise as many donations as possible to lend a hand to the music industry which has been hit hard by the global pandemic.
To make a donation or to find out more about the Fueling Musicians Program visit Keeping Blues Alive.
Be on the lookout for Smokin' Joe in 2020 for the continuation of his Keeping Blues Alive at Sea cruise and new music, hinted to be coming later this year. Happy Birthday Joe Bonamassa!