Press photo provided by Gramophone Media
The Lost Messiahs hail from the Irish Midlands and are comprised of five of Ireland's top musicians. The band was formed by lead guitarist Ollie Plunkett, with a concept of bringing some of Ireland's leading musicians into one whole act. Having shared stages with the likes of Van Morrison, Damien Rice, The Waterboys, and Bob Geldof, The Lost Messiahs are able to hold their own with the best in the business. Formed in 2014 as an album project, the indie-rock band is now a full touring band, having released their second album in 2019, and they're set to bring their style of music to the US in April this year.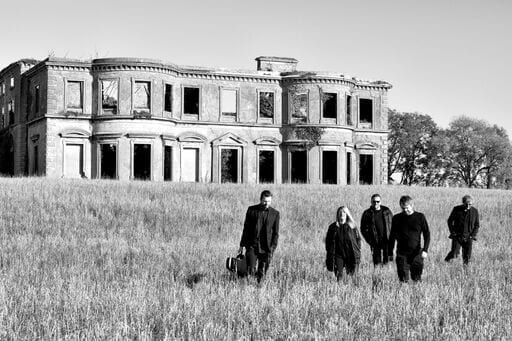 Their latest music video for "Didn't Have To Be That Way" premiered on February 14 and is gaining recognition nationwide quickly.  For this new single, they have collaborated with Steve Fallone of Sterling Sound in New Jersey. The track delivers a rich palette of atmospheric guitars, dark and brooding synths, and is driven by a relentless hypnotic rhythm. Meditations on love, loss and a search for life's meaning permeate from the latest single. The video starts with a woman casually approaching a man from behind, and holds up a gun to the man's back, then the screen shuts black.  The film cuts to the man lying on the ground after taking a bullet to the back and not really knowing what hit him.
The upbeat music and soothing vocals are contrasting with the unforgiving visuals, yet smoothly blended with the pace of the video. In the following scene, the group walks out mafia-style with guns drawn and looking for some sort of fight, along with a group of women walking out looking for the same. Throughout the video there are constant exchanges of fire-fights from both sides, leading to most of each gang being taken out.  At the end, there is a reunification of a man and woman from both sides in an eerie graveyard setting and fades out as they meet. 
In addition to their consistent music releases, The Lost Messiahs are proud to announce their month-long tour across the Northeast United States.  The tour kickoff is on April 12 at Bowery Electric, then comes back a week later at Mercury Lounge on April 20, and Rockwood Music Hall the following day on April 21.