Music scenes are riddled with a lot of traditions, a lot of staples that go hand in hand with the community and culture that is created around every genre of music . The bluegrass/jamgrass scene has grown exponentially in the last few years and, with that, the traditions have grown as well. One of these is WinterWonderGrass, held this past weekend in Steamboat Springs, Colorado. In its eighth year, the tiny, homegrown festival boasted an amazing lineup for its 2020 edition and was a blessing for bluegrass & string music fans across the nation.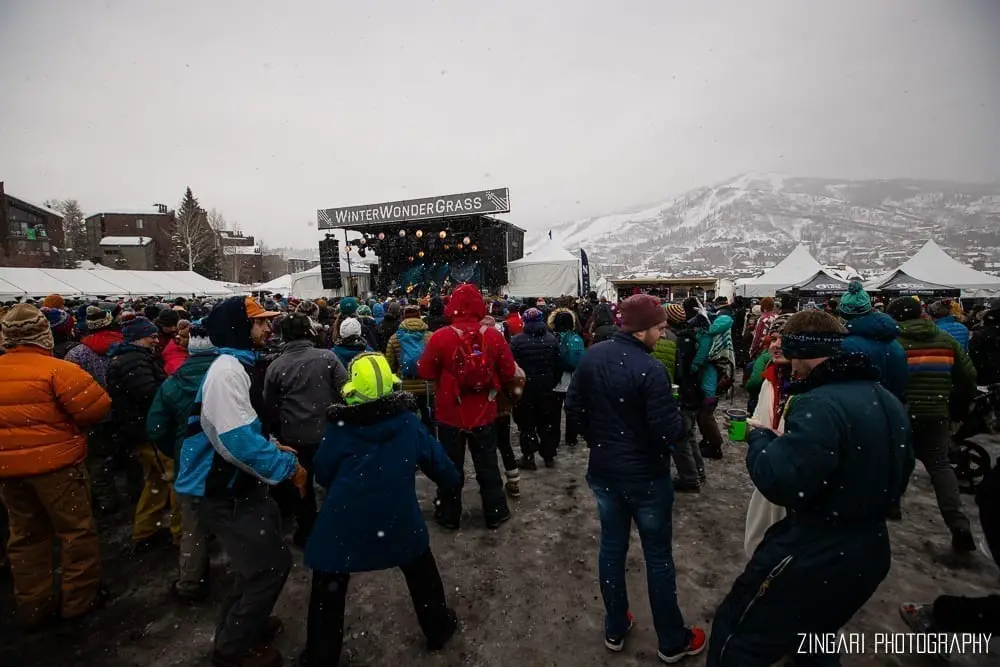 This winter wonder festival takes place in the famous mountain town of Steamboat Springs. Nestled in the upper valley of the Yampa River, the picture-perfect, post card scenery overshadowed the fact that temperatures for the weekend didn't surpass 30 degrees. Day one included intimate sets in each of the three tents from Buffalo Commons, John Stickley Trio, and an amazing new and rising artist, Molly Tuttle, with headlining sets from Grammy-nominated Nashville band Della Mae, the incomparable Keller and The Keels, and one of the hottest acts in music right now, Billy Strings. His first headlining set of the 2020 festival season included a fitting "Steamboat Whistle Blues," "Highway Hypnosis," and a "Train Train" encore that concluded an amazing first day of music, and reminded fans in attendance why Billy Strings is everything they love about this great event.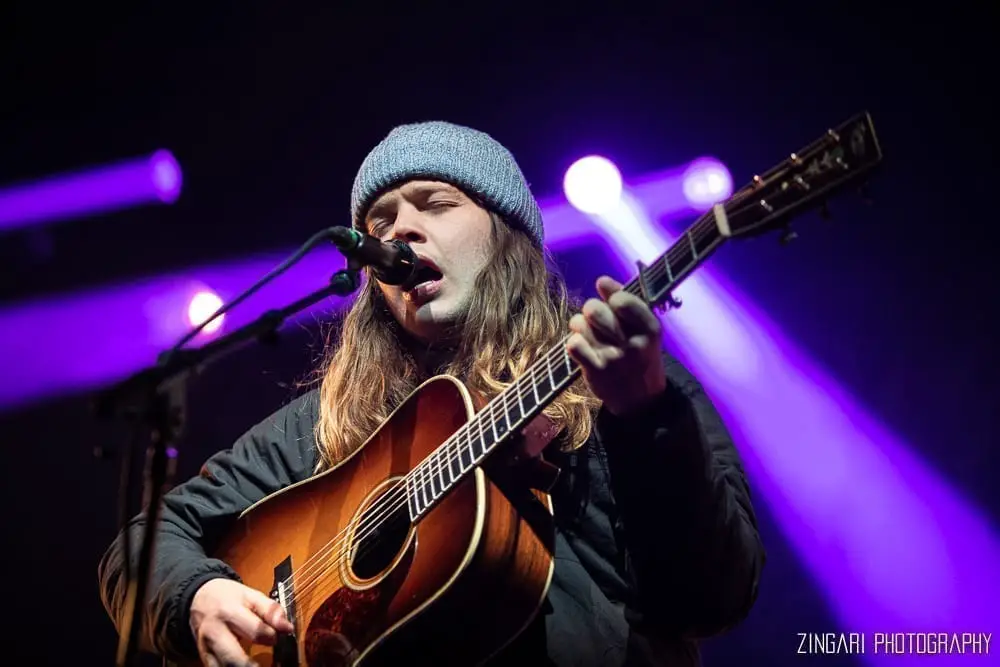 The second day on the mountain started off with a new tradition, a set entitled WinterWonderWoman. A collaborative set of covers and some bluegrass and country classics was performed by a group of amazing female musicians who performed throughout the weekend. On the main stage Nikki Lane, the extremely gifted country rock songwriter, proved to a packed audience that her blues guitar and vintage '60s country-pop swagger fit right in with the WinterWonderGrass family. Despite all the firsts on the second day of the festival, it was a headlining set by festival veterans Greensky Bluegrass that reminded fans what WinterWonderGrass is all about. With a chilling and emotional "Wish I Didn't Know" to start it all off, Greensky filled the rest of their set with tracks like "Worried about the Weather" and "Old Barn" and, with Jennifer Hartswick as a special guest, they rocked the mountains with a debut cover of Pat Benatar's smash hit "Heartbreaker". There is a special bond between Greensky Bluegrass and WinterWonderGrass that proves year after year how special the bond is between their music and its fans.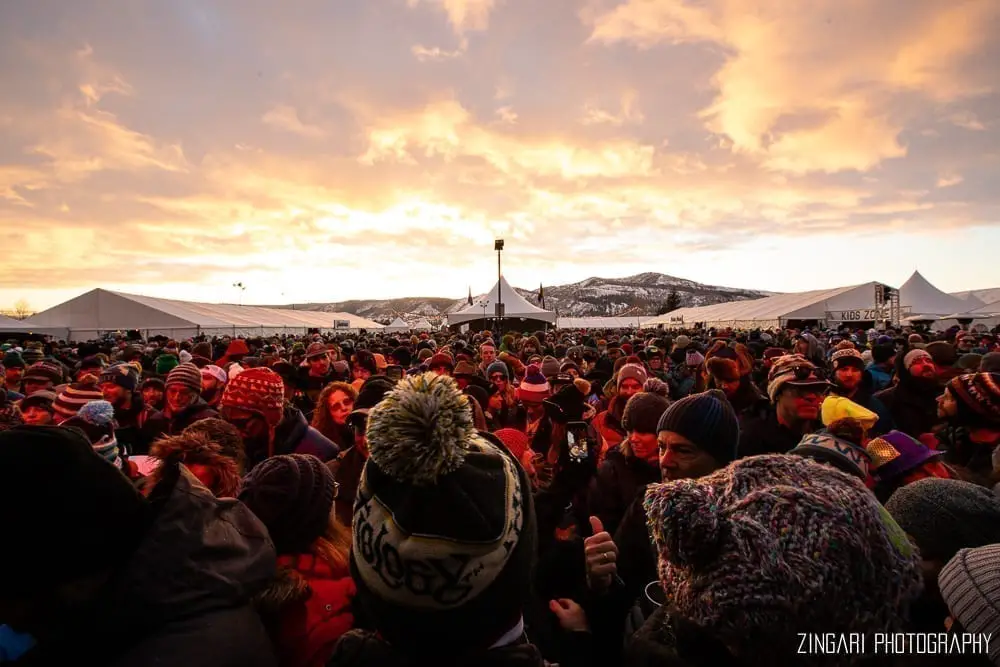 As a festival in its eighth year, WinterWonderGrass is very in tune with how quickly things change in the music industry, and the only way to survive and attract new and old fans year after year is to adapt. Day 3 was a look into the future of the festival and how the recent rise of the proclaimed "Outlaw Country" genre has become a perfect companion to bluegrass, this blend of new blood, veterans, country, and bluegrass was the theme of the final day of the music event. With sets from bluegrass legends The Travelin' McCourys, and another smoking hot set from Billy Strings, the strings element to this eclectic blend was complete. It was the Sunday headliner that added a new sound to this festival and a brand new flavor to this blend of great music. Margo Price has exploded into the country music scene since her debut in 2016 and she did nothing short of that to make her WinterWonderGrass debut. She debuted a new song "Twinkle Twinkle" and even welcomed Billy Strings for a special cover of Janis Joplin's "Move Over." She closed out her debut set by sparking a joint, sharing it with the crowd, and encoring with Dolly Parton's "9 To 5," a perfect way to close out an amazing weekend of music.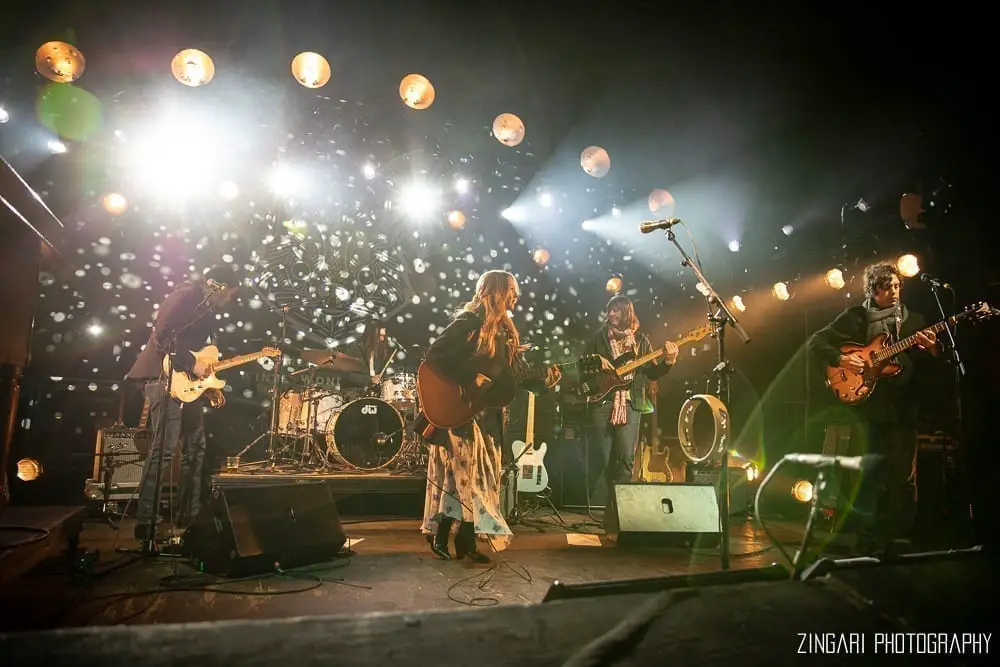 The roving cold weather music festival will continue its 2020 run with stops in Squaw Valley, California from March 27-29 and Stratton, Vermont on April 10 and 11. It still remains one of the top festivals in the country after almost ten years, bringing together multiple genres of music, community, sustainability, and family in some of the most welcoming, majestic mountain communities in the country.