After 10 years, bassist Corey J. Feldman (Cousin Earth, Mercury Landing) will revive his original storybook rock opera The Green Emerald.  Held at DROM, the show kicks off at 7:30 pm and features 13 original songs and an accompanying illustrated book.  Musically, the songs range in genre from rock and funk to Latin and prog, with a heavy improvisational centerpiece consistent throughout.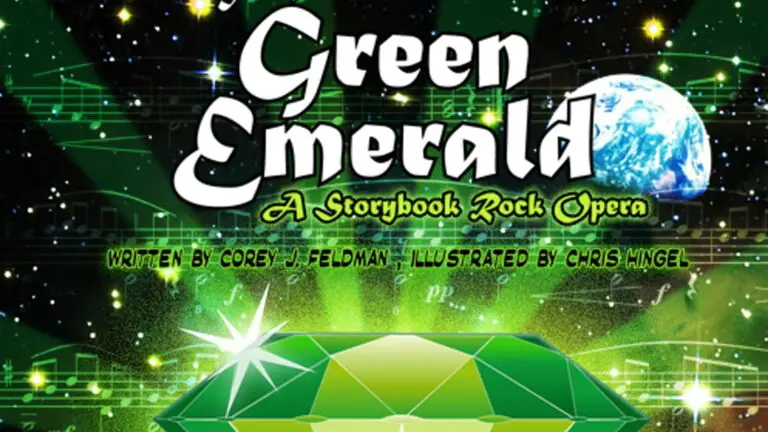 First performed in 2009, this epic is making its first showcase in over a decade with a variety of players. Instead of finding a single band, Feldman decided to recruit over 20 musicians from his recent musical endeavors, each song with a different lineup.  You can expect to see players from Cousin Earth, Particle, Sophistafunk, ShwizZ, Teddy Midnight, Escaper, Bushicks, Sylvana Joyce and the Moment, Big Wake, Sprocket, Jam the Radar, Uncle Ebenezer, Castle Rat, and more.  
The story of The Green Emerald is inscribed with the phrase: "Created by the Universe, just wish upon this stone.  You must ask the question true. Its power stands alone."  This legendary jewel can grant one wish, but only when asked the right question.  Yearned for by an ancient noble, coveted by an evil king, and understood only by a wise princess, the Green Emerald alone had the power to vanquish our ancestors' one universal flaw… their inability to see color.
Tickets are $12 adv/ $15 doors. DROM is located at 85 Ave A, Manhattan.