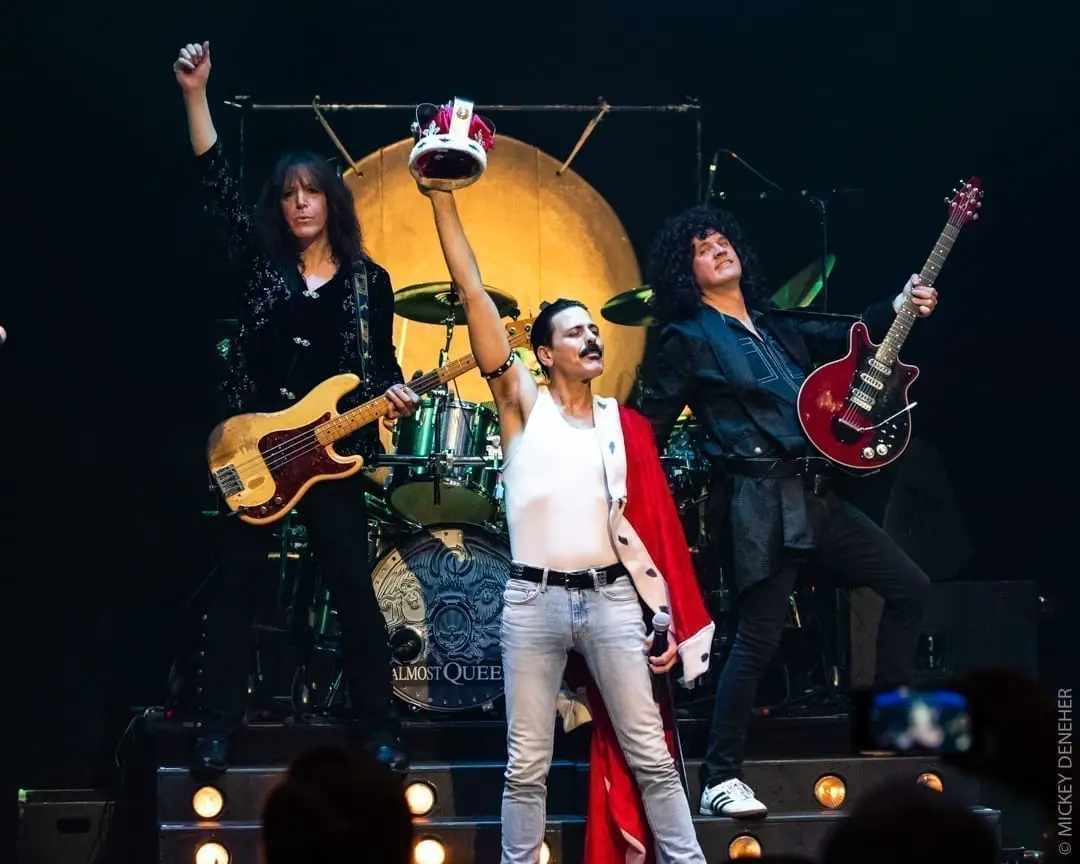 "It started out because of the love of Queen, and today it's still going because of the love of Queen," is how Randy Gregg characterizes his New York City based tribute band, Almost Queen. Now in their 16th year, Almost Queen is selling out shows across the U.S., including the The Capitol Theatre in Port Chester, N.Y. where we caught the band performing.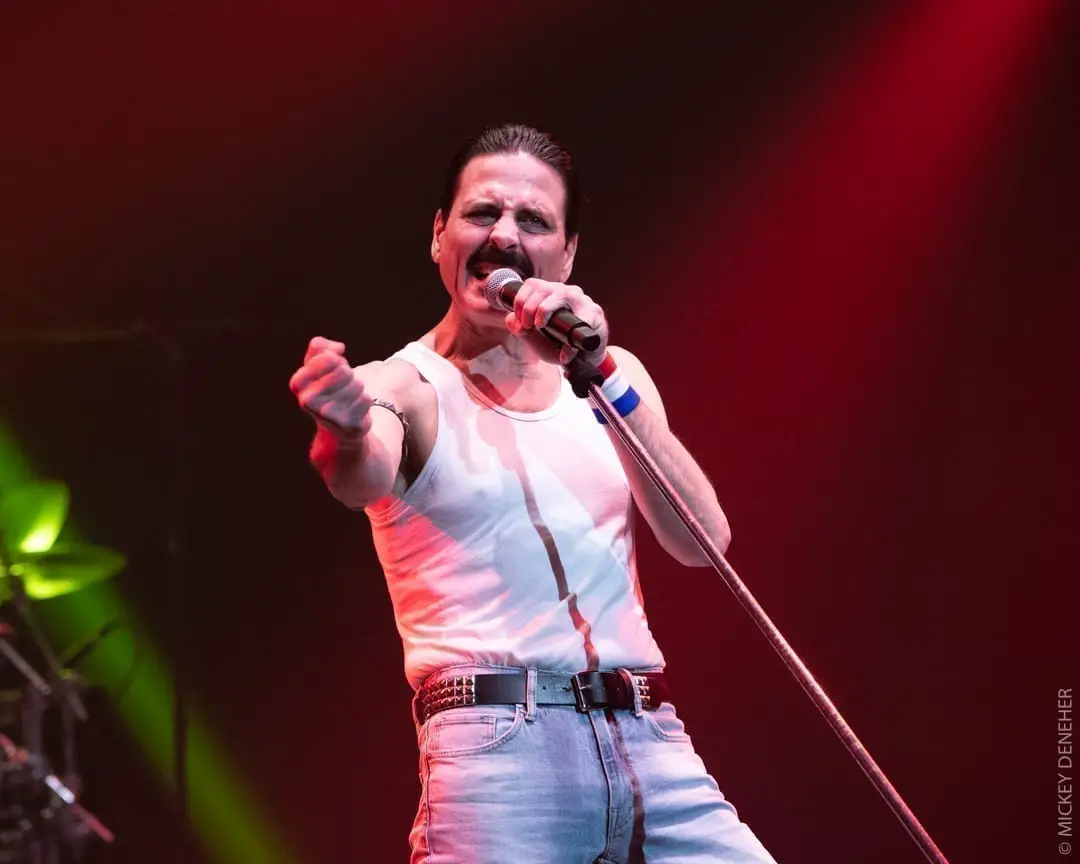 Paying homage to one of the UK's most iconic bands are Joseph Russo (as Freddie Mercury), Steve Leonard (as Brian May), John Cappadona (as Roger Taylor), and Randy Gregg (John Deacon). I spoke with Gregg a few days before the Capitol show to gather some insight into a "tribute" based rock and roll band.
 "Almost Queen is first and foremost, a proper band," he proclaims. "I see a lot of tribute bands out there and they do a great job, but I see that they focus, (are) so focused on trying to emanate and trying to do this, that they have lost the sight of your first reason: to be a band and play. We play. If we weren't doing Queen music and we were doing the Rolling Stones, we'd kill that too because these four guys are first and foremost, a band."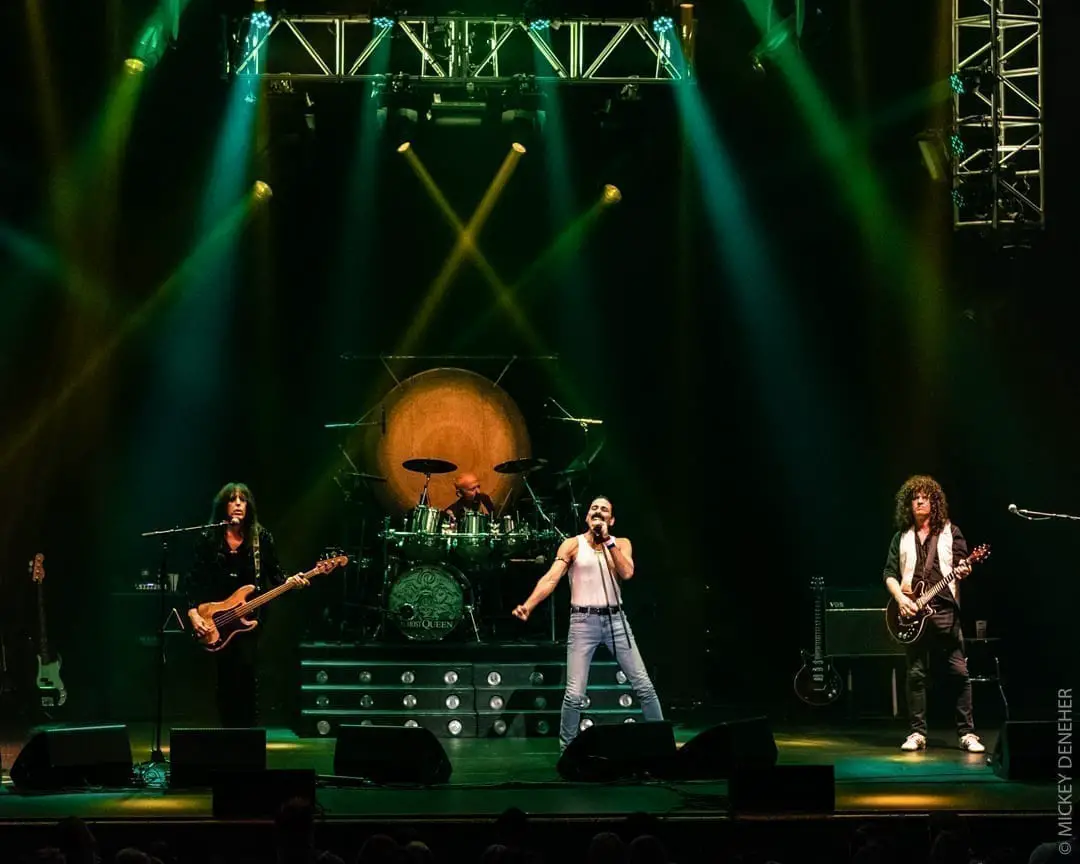 "Back fifteen; sixteen years ago, I don't even know if there were any Queen tribute bands around." Randy recounts. "It was like a dare you even try to attempt playing Queen music. We did a lot of rehearsal in that first year. Our goal was to perform the songs you hear on the radio, studio versions is what we wanted to shoot for. "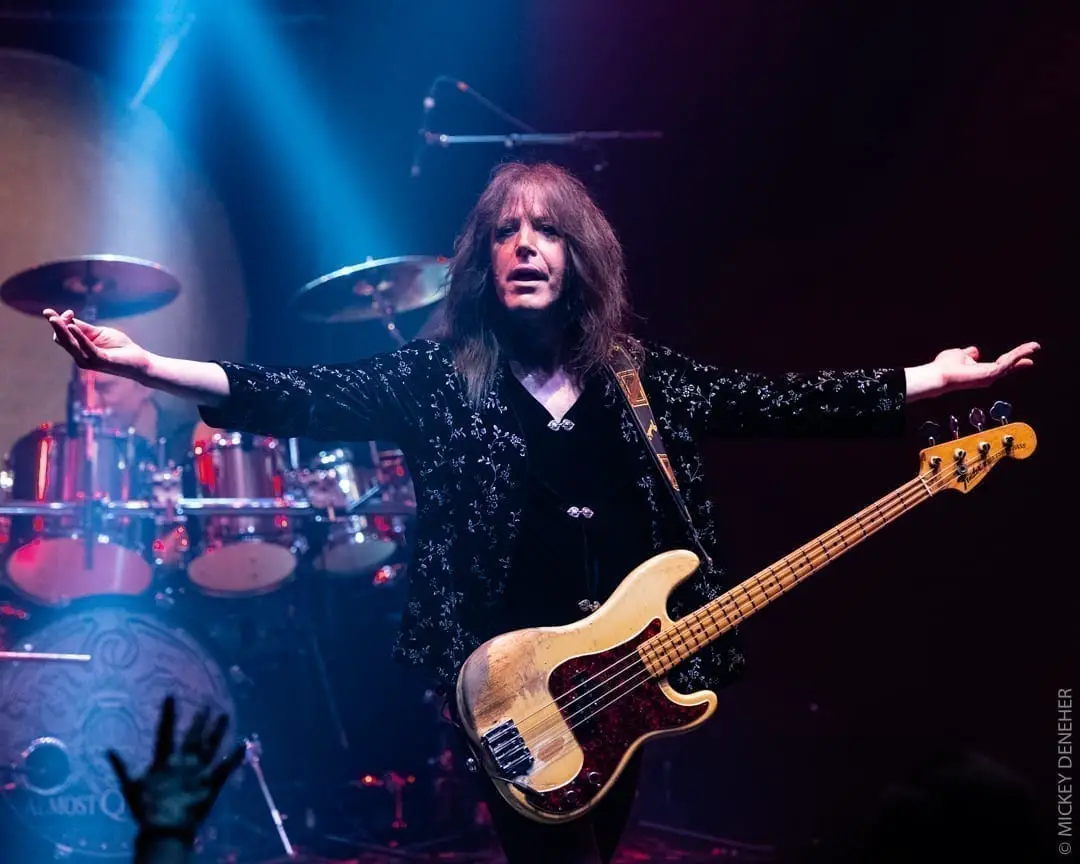 It started out because of the love of Queen, and today it still going because of the love of Queen

Randy Gregg, Almost Queen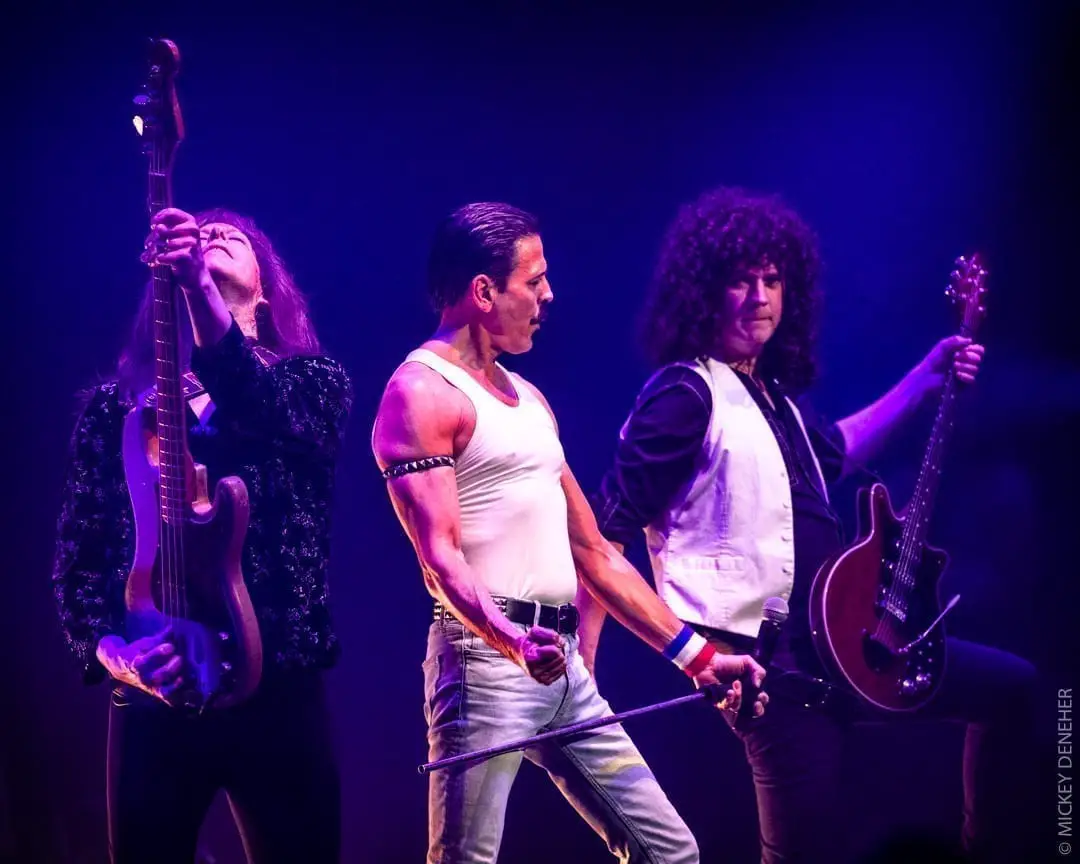 "We wanted to get as close to Queen as possible," Gregg shares. " We knew that we never could be what that band was. But we wanted to get into the ballpark. That's why we call the band Almost Queen. 'Cause there is no way we could be Queen and that's just the end of it. So from day one we had an excuse that if you don't feel we were that good, it's called Almost Queen."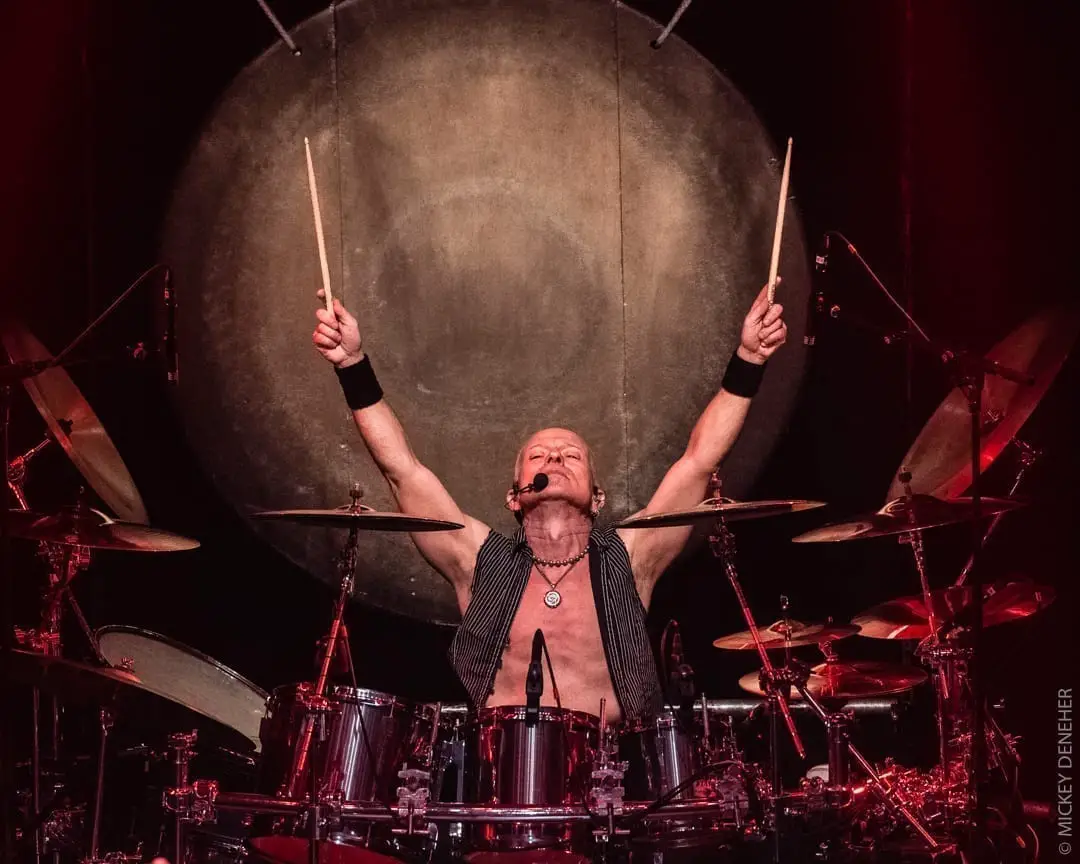 With 15 studio, seven EPs, two soundtracks and other recordings to draw from, determining what Queen songs to play on any given night can be a challenge. Gregg incorporates a technique based on where the band is performing. "If it's the first time going into a venue, here's the hit's list. 'Cause there is an expectation. You don't want to hit them with anything out of the ordinary right away. Then boom, we did great, we are coming back for that next gig and here are these couple of songs we are going to take out and put these couple of songs in. Give it a different flavor. Third time back, lets put in a couple more, deeper cuts. I have set lists saved on my computer for years. If we're playing (a) venue for the eighth time, in eight years, I will pull out eight different set lists. I never wanted to have it were we get a revue that says Almost Queen was great, but same set list. It's always about keeping it fresh."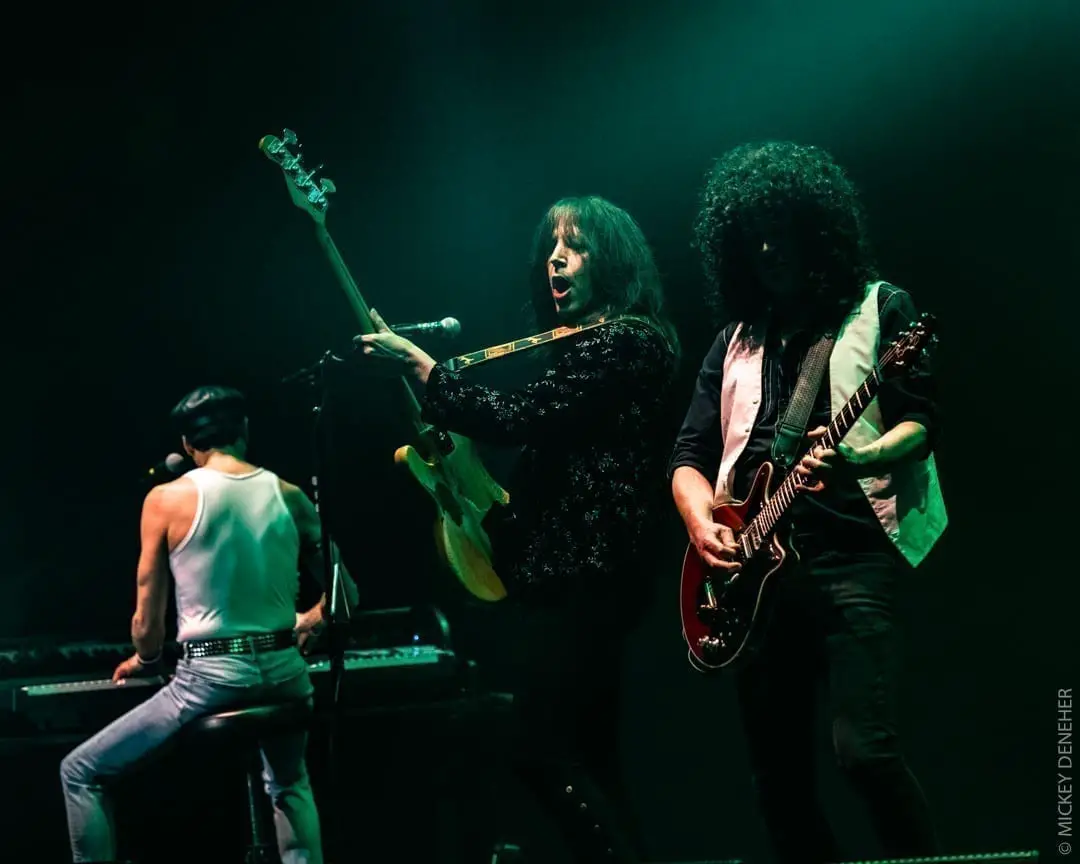 With 16 years performing as Almost Queen under their belt, I asked about the preparation before a show.  "It's a pretty cool vibe backstage. One or two people could be cranking some tunes in the back. It's a lively vibe; it's an exciting vibe. We know what we are going to be doing in a half hour. It's pretty chill but it's pretty exciting. We are just doing our normal routine, getting dressed, stretching out, warming up vocals, having a beer, putting on makeup everything that's involved with a rock and roll show. The excitement builds per minute as that goes on. "
Being a tribute band, what happens as you walk on stage for that first number? Is there a loss of person and a transformation? A transformation into Queen? "It is very close to that," Gregg reveals. "When the lights go out, the place becomes hysterical as the intro comes on. That moment of walking out on stage when that intro comes on, it's like a real deal rock show. That is the vibe that you get when you walk out into it. Within that time of the intro, you are absorbing this energy coming from the crowd, this excitement, here it is, you feel it all. Then, at that first start of the note, all of our minds go right to the music."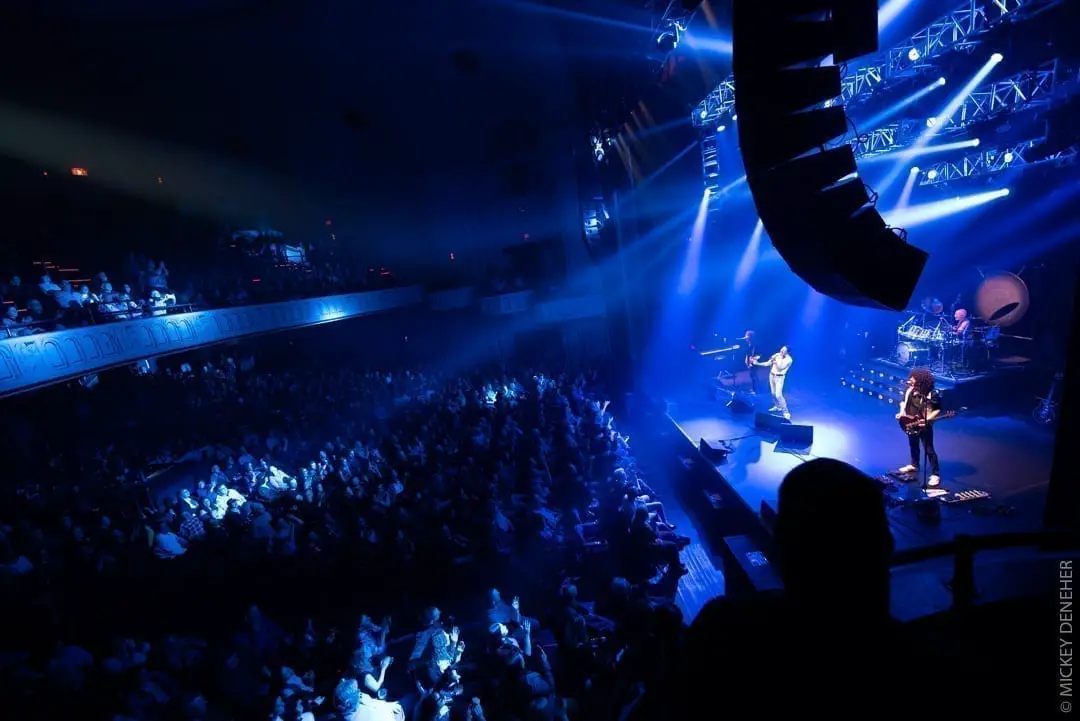 The energy level at The Capitol Theatre was peaking the dials. The band played for almost two hours, with people singing and dancing throughout the night. Mid show, lead singer Joseph Russo engaged the audience in an impromptu a cappella vocal round, making everyone a member of the band.  The love for Queen was in abundance, emanating from the stage and being returned exponentially by those in the house.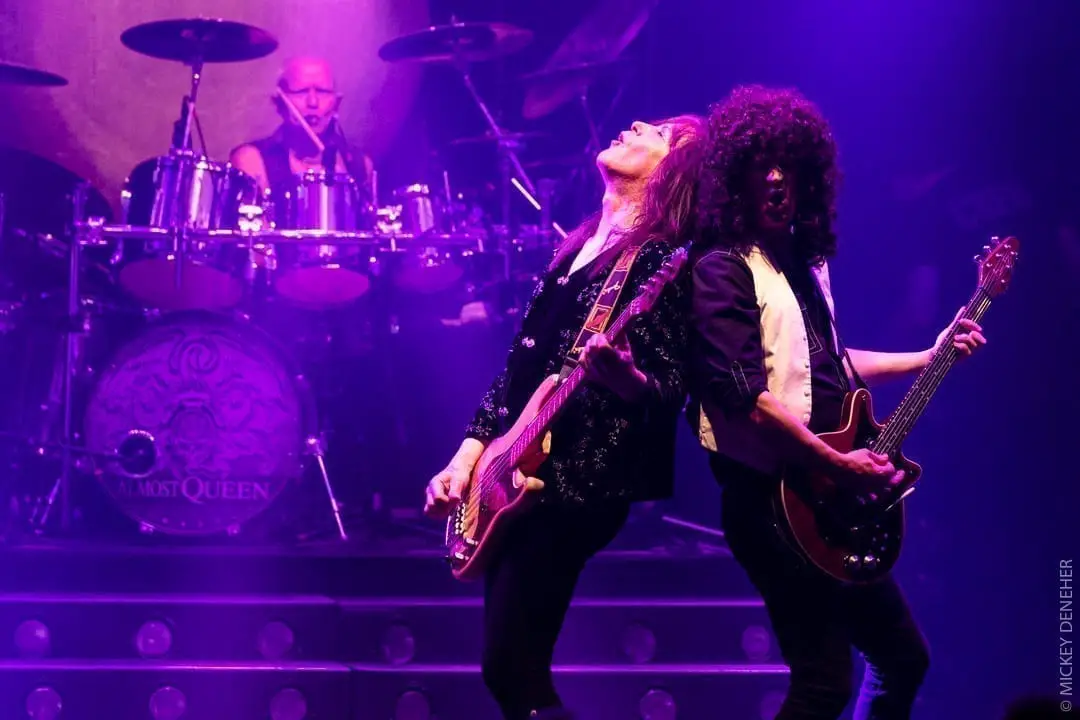 Taking the night to another level, the proceeds from the Almost Queen merch table are donated (as they are with every show) to The Mercury Phoenix Trust, which was founded by Brian May, Roger Taylor and Jim Beach in memory of Freddie Mercury, who died from HIV/AIDS in 1991.  The goal of MPT is to fund the work of global charities fighting aids worldwide. "We are very proud to donate our merch," Randy noted with a gratifying tone to his voice.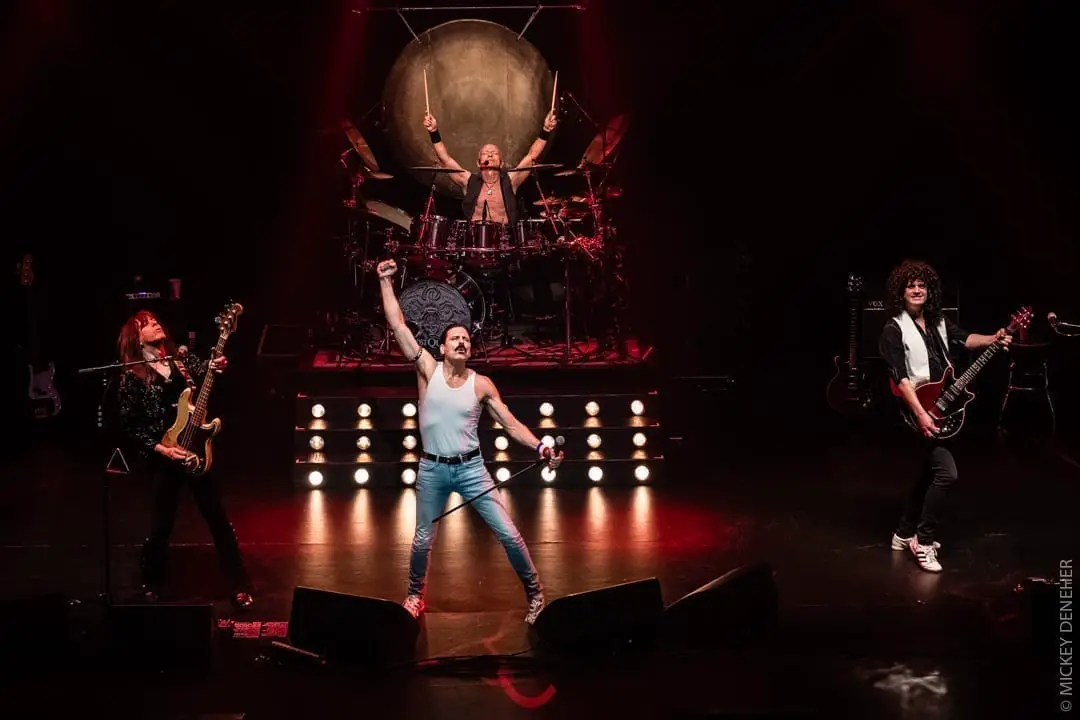 What started as love for a band, that has snowballed into sell out shows, and promotes compassion for one's fellow man to boot, has me thinking that maybe the band should change its name from Almost to Absolutely Queen.
Those were the days of our lives, yeah
The bad things in life were so few
Those days are all gone now but one thing's still true
When I look and I find, I still love you
I still love you


These are the days of our lives
Brian May / Freddie Mercury / John Deacon / Roger Taylor