TV Eye, a new venue/gallery located in Queens on the Ridgewood/Bushwick border, opened its doors recently, aiming to attract an audience with an appeal as a 'funhaus, party palace, venue, dance club, bar, cafe, art gallery, courtyard and social club' all in one. With multiple rooms, a capacity of 250 and a kitchen by Barker & Sons, this area of Queens that is also home to Trans-Pecos will have even more life added to it from 4pm-4am daily.
As reported by Brooklyn Vegan, the new venue is owned by Caleb Braaten, owner of Sacred Bones Records; Todd Abramson, current buyer at Jersey City's White Eagle Hall and Monty Hall; party-thrower Jonathan Toubin, owner of Bowery Ballroom and Mercury Ballroom; Michael Swier; Brian Swier, architect of Bowery, Mercury Lounge and Music Hall of Williamsburg among others; and Amanda Haase and Jasper McGandy of Home Sweet Home. Brandon Stosuy, a former Pitchfork/Stereogum editor and Creative Independent founder, as well as Caleb's partner in managing bands, has mentioned he will be involved in the programming of TV Eye's Zone 6 Art Gallery.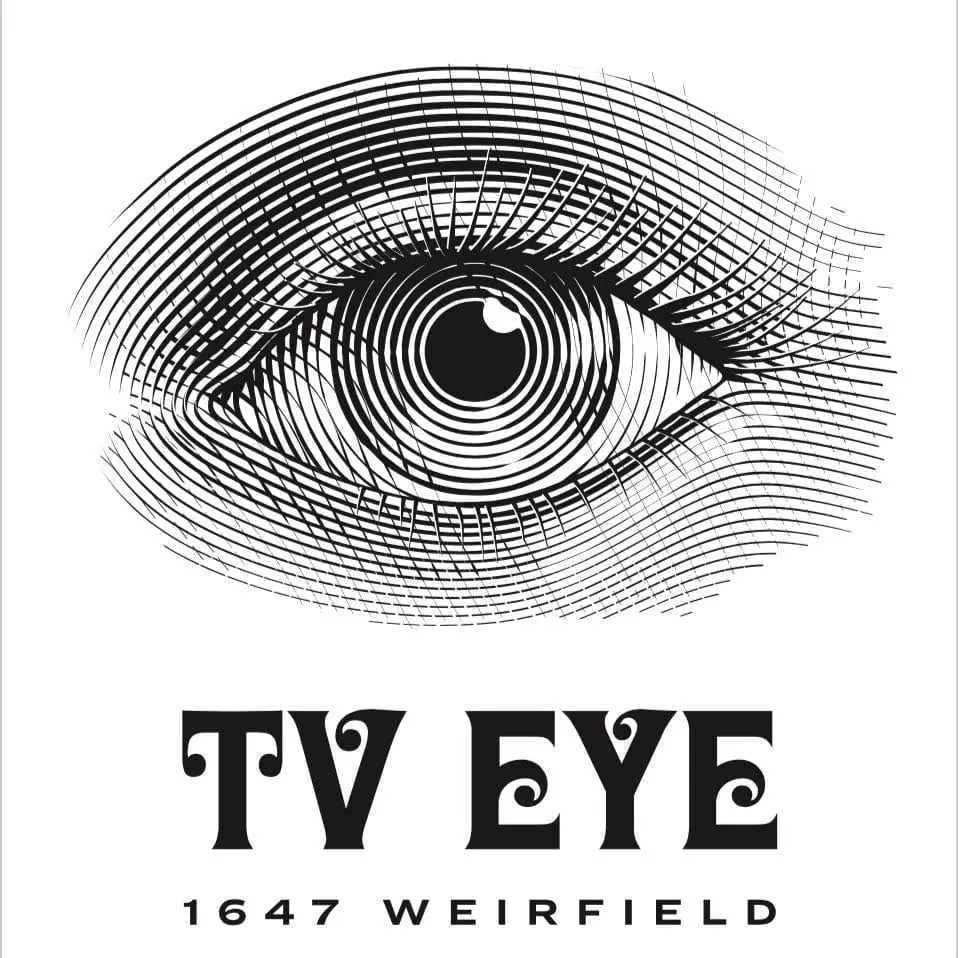 Doors opened on New Year's Eve at TV Eye with Toubin's NY Night Train 13th Annual New Years Ball, followed by Toubin's New Year's Day hangover party. Although the full calendar of events has not been announced yet, notable shows this month include a rare NYC show on Friday, February 7, featuring Kid Congo Powers (Cramps, Gun Club, Nick Cave & The BS), Mick Collins (Gories, Dirtbombs), & Bob Bert (Sonic Youth, Pussy Galore), new supergroup Wolfmanhattan Project and Skull Practioners.
Friday, February 14 is the 6th annual Panache/NY Night Train Valentines Day Village of Love show and dance to benefit Planned Parenthood, with a live review beginning at 8 pm. Join your favorite NYC vocalists singing their favorite love songs backed by an all-star band led by Dylan Fernandez, Acacia Fusco of The Advertisers and Alana Asha Amram of Hunx And His Punx. Then on February 19, join North Carolina garage punks Paint Fumes, The Advertisers and Cold Dice.