It was cold in the Beacon and the lights were low. Spirits were high, as masses of Umphrey's McGee fans piled into the Beacon Theatre, shaking off those winter blues with some good ol' fashioned rock n roll.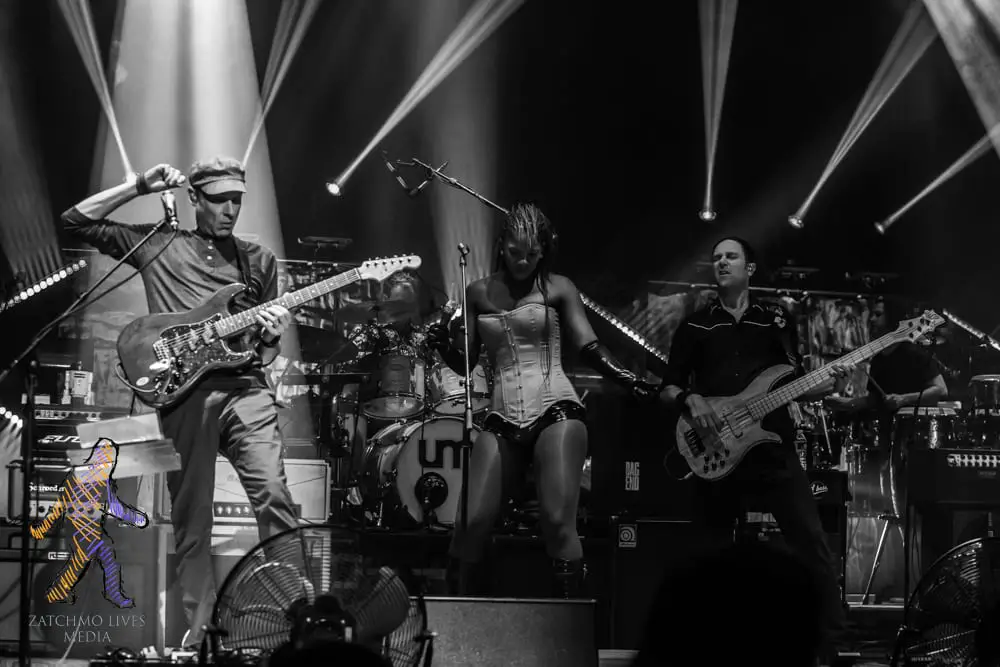 Umphrey's started off their tour, playing their first show of 2020 in NYC at The Beacon Theatre. They returned Friday night, then played Saturday at Brooklyn Bowl. Friday night featured an afterparty with Doom Flamingo at Sony Hall. Saturday's after Party was also held at Sony Hall and featured Supernatural Beings with Jake as a special guest.
They wasted no time and played a first first set starting with Unsung Hero > Jajunk > Ocean Billy. The first set escalated quickly and stayed at an eclectic high with a triumphant finish with special guest Kanika Moore of Doom Flamingo sitting in on vocals on Anthem by Rush!
Second set opened up with an intro by Stasik of a champion of Jam On fantasy football quickly followed by Suxity> Jajunk, Breaker, Wappy Sprayberry (featuring a Jumping Jack Flash jam)! The second set was of to a hell of a start and seemed to escalate through the end, ending the second set with It Doesn't Matter.
The encore proved to be well worth the wait, The Weight Around actually followed by The Silent Type which featured a Crazy Train jam.
What a way to start the year for Umphrey's Mcgee.
---
Set 1: Unsung Hero >  JaJunk >  Ocean Billy,  Speak Up, Wizard Burial Ground>  Deeper >  Den >  Wizard Burial Ground,  Anthem.
Set 2: Suxity >  JaJunk,  Breaker,  Wappy Sprayberry> Mulche's Odyssey,  Half Delayed >  It Doesn't Matter.
Encore: The Weight Around >  The Silent Type.
---
Photos by Zach Culver of Zatchmo Lives Media