The Brothers, also known as the surviving members of The Allman Brothers Band, are set to perform a tribute at Madison Square Garden(MSG) for the bands 50th anniversary, to take place on March 10.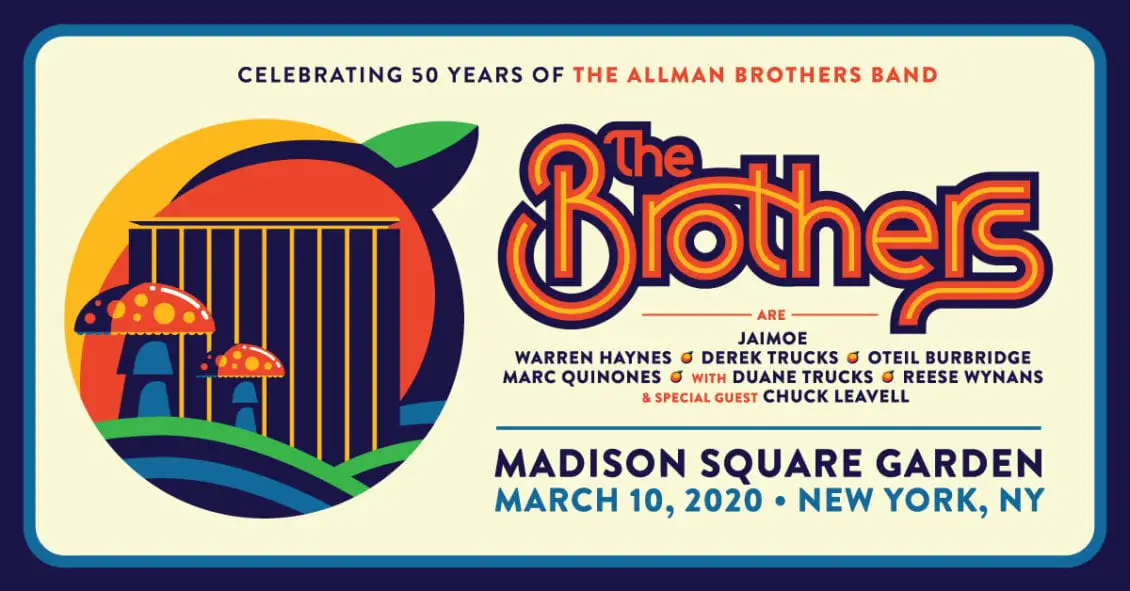 The Brothers are made up of Jaimoe, Warren Haynes, Derek Trucks, Oteil Burbridge, and Marc Quinones, with Duane Trucks, Reese Wynans, and Chuck Leavell. Although there are no Allman's attached to the end of any names, this tribute is about honoring the band, Duane, Gregg, Berry and Butch, and the great music they created. 
Jaimoe Johanson is the drummer, Warren Haynesis and Derek Trucks are on guitarist, Oteil Burbridge backs the  bass, and Marc Quinones on percussion. All support the last Allman lineup and are the surviving members of the band, minus Betts who "had prior commitments that prevented him from attending," said his manager, David Spero, according to Rolling Stone's article.
Duane Trucks, Derek's brother and the nephew of late Allman founding drummer Butch, will be filling in on drums. Reese Wynans will be playing organ, known for being in the pre-Allman band, Second Coming. Chuck Leavell will be joining as a pianist, a former member of the band back in the Seventies.
It's undecided who will handle Allman's vocals yet, but it is sure to be one hell of an anniversary show. The show will take place at 7:30pm and tickets are available directly from Madison Square Garden, or via Ticketmaster.
For more information on The Brothers and their anniversary show for The Allman Brothers Band visit their website.