It's been 25 years since their first New Year's Run show at Madison Square Garden, and Phish kicked off four nights of shows to end 2019 with some new material, a second set chock full of improv, and an "On Broadway" jam.
The festivities began with the debut of a new Phish original, "Evening Song." Sung by guitarist Trey Anastasio, the opener had many looking around and checking phones to find out what exactly it was. From there, the first set took a second set type of turn with a rousing "No Men In No Man's Land" and a monstrous "Down with Disease" that followed. Another first timer then appeared in the form of "20-20 Vision" as bassist Mike Gordon took the reigns and sang the cover song originally recorded by the great Gene Autry. "Ghost" then seemed to shift things back to the second set frame of mind courtesy of a locked in, psychedelic groove it produced. Another first set highlight was the first "Dog Faced Boy" since 2016. The opening stanza closed with a powerful "Say It to Me S.A.N.T.O.S." which was a nod to the New Year's spectacle of last year.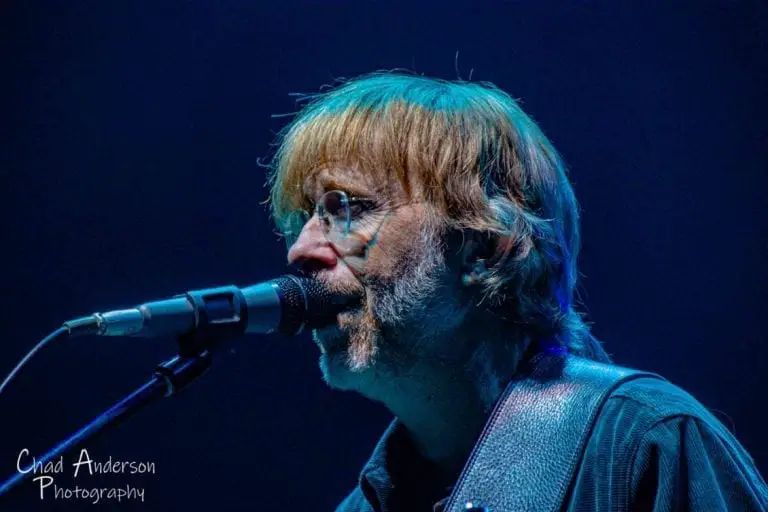 With sprits high, "Everything's Right" was an ideal choice to open the second set. Phish let it be known to all that they were on point and having fun with discernable "On Broadway" teases from Anastasio and keyboardist Page McConnell that highlighted a "Set Your Soul Free" that transitioned seamlessly into "Gotta Jibboo." about the second set jams, Barry Mann wrote "On Broadway" and the Guy Forget lyrics in the "Drowned" jam. Another true highlight was the triumphant return of "Drowned," the Who cover that hadn't been played in more than a year. Things then got a little silly thanks to "Ass Handed," sung as usual by drummer Jon Fishman. This led to a wacky "Chalkdust Torture Reprise" of sorts that was sung to the tune of "Ass Handed" before "Character Zero" showed up in its predictable set closing slot. Further showcasing their ability to be sensitive and fun at the same time, an encore of "A Life Beyond the Dream" and "Rocky Top" closed the book on night one of the 2019 New Year's run.
Setlist via Phish.net
Phish, December 28, 2019, Madison Square Garden, NY, NY
Set 1: Evening Song[1], No Men In No Man's Land, Down with Disease, 20-20 Vision[2], Ghost, Gumbo > Rift, Weigh, Dog Faced Boy, Twenty Years Later > Tube > Say It To Me S.A.N.T.O.S.
Set 2: Everything's Right > Beneath a Sea of Stars Part 1 > Set Your Soul Free -> Gotta Jibboo > Free > Piper, Drowned, Ass Handed > Chalk Dust Torture Reprise[3] > Character Zero
Encore: A Life Beyond The Dream, Rocky Top
[1] Debut.
[2] Phish debut.
[3] With lyrics changed to Ass Handed.