Greenwich, NY natives Eastbound Jesus is set to release a new studio album, Full Moon Over Salem, on February 1 in celebration of their new album, for a a one-night performance at The Cohoes Music Hall at 8 p.m.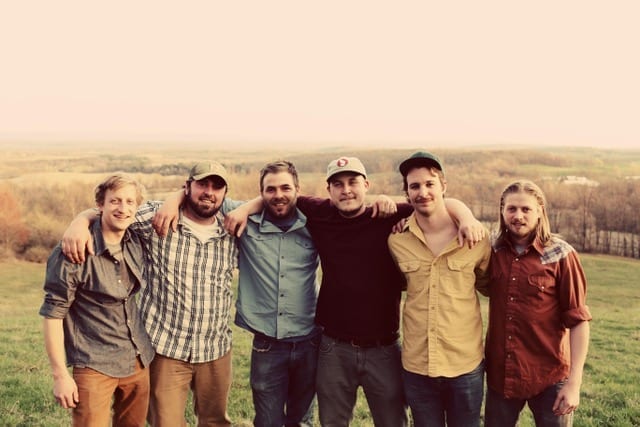 Carl Anderson (drummer/vocals) said of the release, "Full Moon Over Salem will be our first album in close to five years. We spent four years writing and performing these tracks before spending the last year recording it. After releasing four albums in five years it was important for us to take our time with this one and continue to push ourselves musically. It's always been a goal to elevate our songwriting while remaining true to our signature Eastbound Jesus sound. Over the past year we have picked away at the songs, playing around with pedals and amps to find new tones, and trying different recording styles to elevate the compositions. We gave ourselves the time to bring in a number of guest musicians, and to really work through each track sometimes changing and re-recording our parts to get them where we wanted them. Now it's time to put the album out there and hopefully everyone will appreciate all the work that has gone into it."
Comprised of six friends the self-titled "Northern Rock" band has previously released four studio and one live album. Fans have seen them around the region at venues like The Palace Theatre and Alive at Five. For the past several years they have also partnered with Greg Bell of Guthrie/Bell Productions to host a two-day music and camping festival called Eastbound Throwdown on Irwin Farm in Salem, NY.
Tickets are on sale now and can be purchased here.