Speaking your truth through music is what it is all about and Ani DiFranco does it well, both in her songs and interactions with an audience. DiFranco sold out the Homer Center for the Arts on November 5, 2019. Before Executive Director Ty Marshal introduced Ani, he said that 'he had the dream of booking her there since he started five years ago.' It was the fastest a show has ever sold out at the theater.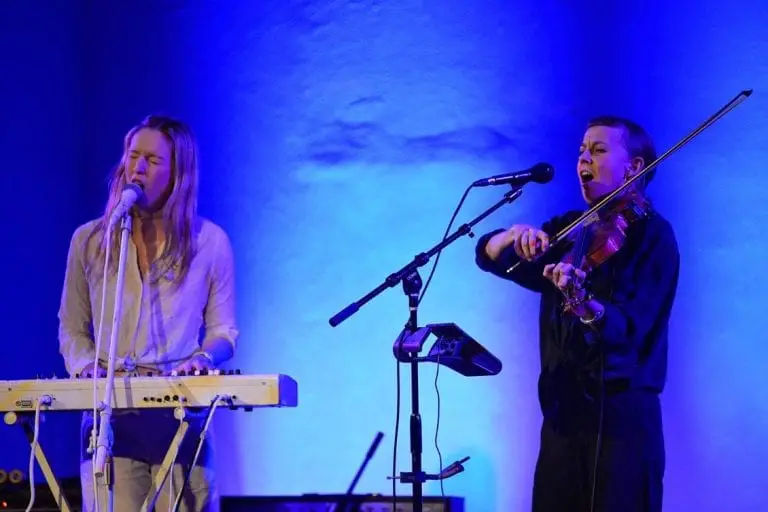 Ani's tour is simply a must see for not only her performance but also for opening act, Gracie and Rachel. Their mellow yet striking sound is unique because of their piano and violin mix. Gracie's piano and Rachel's violin compliment each other which felt like a musical conversation as they performed. They joked about their anxiety-driven lyrics, but in reality their music is quite calming and serene. It's as if they let their listeners know that they aren't alone in their troubles and let the music soothe them.
Once Ani DiFranco took the stage she dove right into "Not a Pretty Girl" and the crowd roared in excitement. Ani was all smiles and equally as excited to be playing the very intimate theater as much as the audience was excited to see her.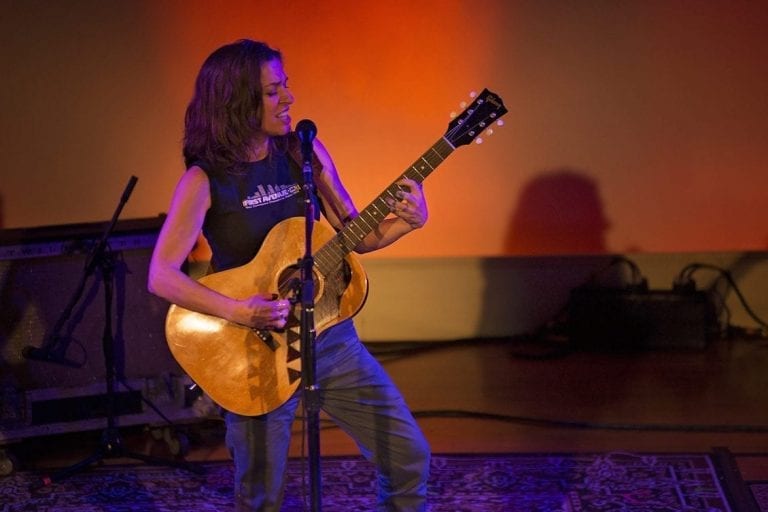 Ani's ability to play guitar is nothing but awe inspiring. She has a fearless fire within her and it pours out with every note. Her unique style of playing goes hand-in-hand with how she holds her own on stage. Her power and inspiration truly touched everyone in the theater that night. Ani is such a strong woman to look up to because of how brave she is. To speak her truth not only in her songs, but in between her songs. And the audience listened with respect.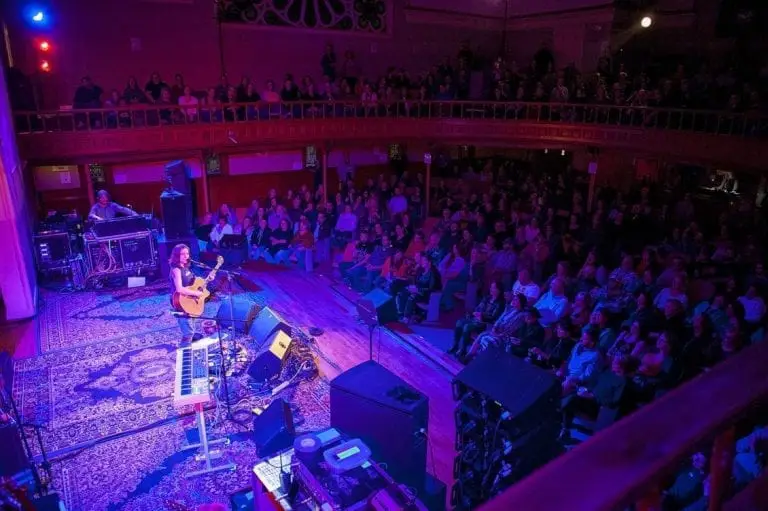 It was election day and she had to pause when she found out that a Democrat governor was elected in Kentucky. It was a win close to her heart which she got to share with Homer, NY.
Ani broke up her performance with a few covers "Why We Build the Wall" by Anaïs Mitchell and "Skinny Love," by Bon Iver, whom she will be performing with after the end of this tour on November 21 in Eau Claire, WI.
Setlist: Not a Pretty Girl, Dilate, As Is, Fire Door, Anticipate, Allergic to Water, Genie, Why We Build the Wall (Anaïs Mitchell cover), Woe Be Gone, If He Tries Anything, Reckoning, Skinny Love (Bon Iver cover), Save Me Jesus, Alrighty, Play God, Alla This, E: Which Side Are You On?, Joyful Girl