Buffalo-based four-piece, Aqueous, explores their indie dance-rock roots with their latest EP 'Burn it Down.' Comprised of Mike Gantzer (vocals/guitar), Dave Loss (guitar/keys/vocals), Evan McPhaden (bass), and Rob Houk (drums), Aqueous has been evolving, and this EP embodies that evolution. It consists of four songs, all between 3 to 4 minutes long. Though each song has it's own Aqueous groove, but you can also hear the heavy influences in each one; going from a rebellious indie-rock jam in the album's title song to an electro-pop rock dance anthem with "On the Edge."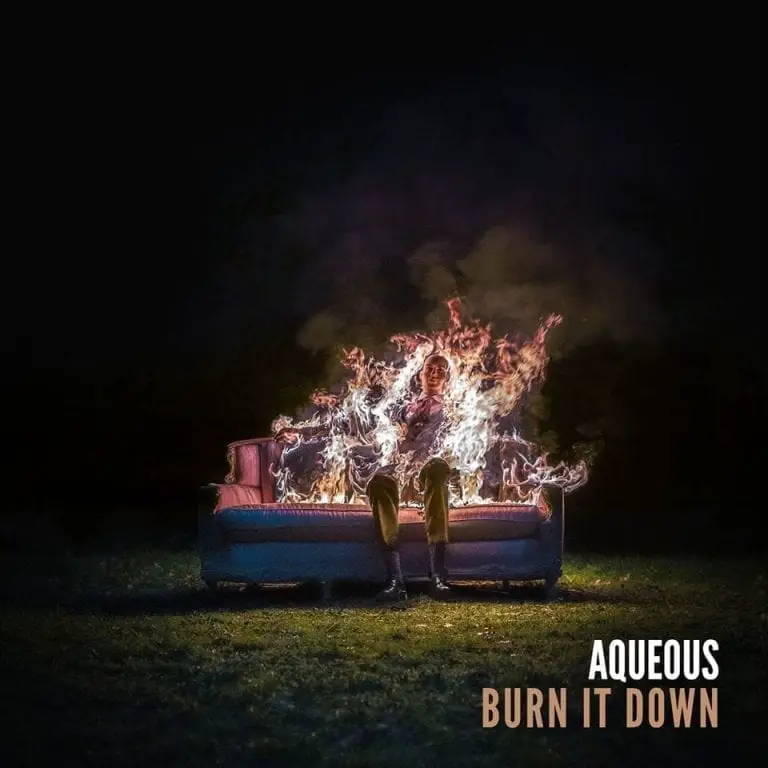 Burn It Down signifies a straight up paradigm shift for Aqueous. We dove headlong into our rock, indie, and dance roots, and put a much sharper focus on concise, badass rock and roll song writing. We really wanted to further explore a certain attitude that has always been a part of all of us but that might've been a little underrepresented in our music up until now. 

Mike Gantzer – Aqueous (guitar/vocals)
The band is in the first leg of an extensive fall tour, and they have been subtly teasing fans with the EP by covering songs that heavily influenced the music. These include songs from Weezer, Chromeo, Blink-182, Queens of the Stone Age, Tears for Fears and more.
While the EP is not what fans would normally expect from Aqueous, it is no doubt catchy and exciting. Aqueous has always been well known for their songwriting, and this is highlighted in the EP. Burn it Down sends a powerful message about living your personal truth. It tells a story of a fresh start rising from the ashes.
This EP is about not being afraid to stand up and make a change that will get you closer to living your truth, whatever that might be. It's about self honesty, and about questioning unhealthy situations and relationships, and calling bullshit when it needs to be called. It's meant to say 'whatever your situation is, it's never too late to just tear the whole thing down and start over'. 

Mike Gantzer
Burn it Down is available on all streaming platforms now.
Key Tracks: On the Edge, Little Something to Me