Belén Cusi, an Argentine-American singer-songwriter based in Brooklyn has unveiled the video for her second single, "Estrella Fugaz" (Shooting Star). Shot over the course of six months around Manhattan and Brooklyn, "Estrella Fugaz" was directed by Tatiana del Fuego, among a diverse core team of mostly LatinX women. Belén Cusi will perform on Saturday, November 9 at Groove in the West Village of Manhattan.
In directing "Estrella Fugaz," del Fuego expressed to Cusi how it important it was for her to helm the ship of a very heavy femme team, "and how important it is for femmes to dictate what we consider sexy and empowering. This is 100% the female gaze, and it's very delicately executed."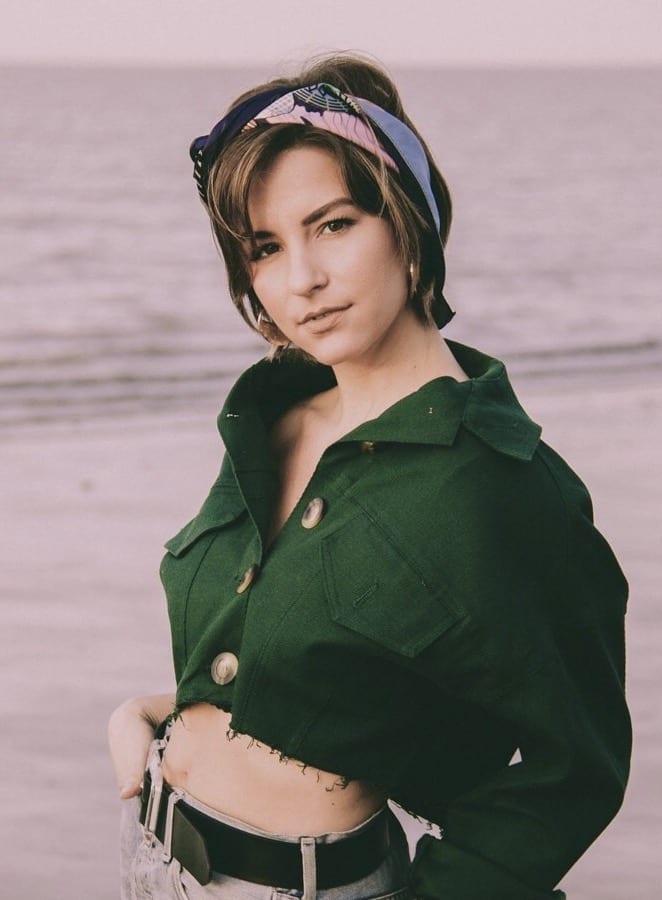 Cusi appreciated this vision, and sought of the video to be elegant, feminine, and to show a strong female character that, despite singing about being played on by her partner, emerges as victorious and empowered at the end of the video. "I think we succeeded at that," said Cusi.
Born to Argentine parents, Cusi was raised in San Antonio, TX, where she began studying classical piano at age 8. She studied at Boston University where she began singing and writing songs. After working with a local producer on what would be her (unreleased) first LP, Closer, and a two-year leave of absence from college, Cusi felt restless and dissatisfied creatively upon the album's completion, she returned to school, studying philosophy and traveling to Argentina to connect with her familial roots.
After an almost five-year hiatus from music, Cusi experienced an epiphany reading the book Mastery by Robert Greene and decided to return to her music career indefinitely. She quickly assembled a band and became a local regular at various Boston clubs, before moving to New York City in 2017.
Upon her move, she began recording new music with DJ Afro and has since become a local staple at legendary clubs like Groove in the West Village. Lauded as a "whimsical performer who can transport you with just one song," Cusi has proven herself to be a formidable artist. She consistently hones her craft and takes inspiration from other disciplines. In addition to driving her music project single-handedly, she also works in architecture PR to pay the bills and goes to acting school at night. Cusi is not your average triple threat.
Listen to her previously released single "Me Has Liberado" (You've Released Me) below.
Don't miss Belén Cusi on Saturday, November 9 at Groove in the West Village of Manhattan. Click here for details.