Goose lead a capacity crowd through a semi-pro Halloween party for the ages on Thursday, October 31 at Mercury Lounge. Up against the expectations of a sold out show (and $12 tickets were selling for over $100 on the resale market) as well as musical ghosts of bands like Phish, String Cheese Incident, and Umphrey's McGee who have made Halloween the biggest musical holiday of the year, Goose treated the capacity crowd to a Halloween bash of the highest order.
Opening band Of Clocks and Clouds lead Joe Salgo promised that if he made it into the room, we wouldn't be disappointed – a big understatement, as the band opened for Goose. Double guitar shredding, a fast-and-furious pocket groove and complementary heavy jams from the keys made this band hit hard. Their heavy metal costumes contributed to the uber-amplification as, the room began to swell as the Goose crowd filtered in. It was a truly great set that hopefully leads to bigger and better things for this awesome band.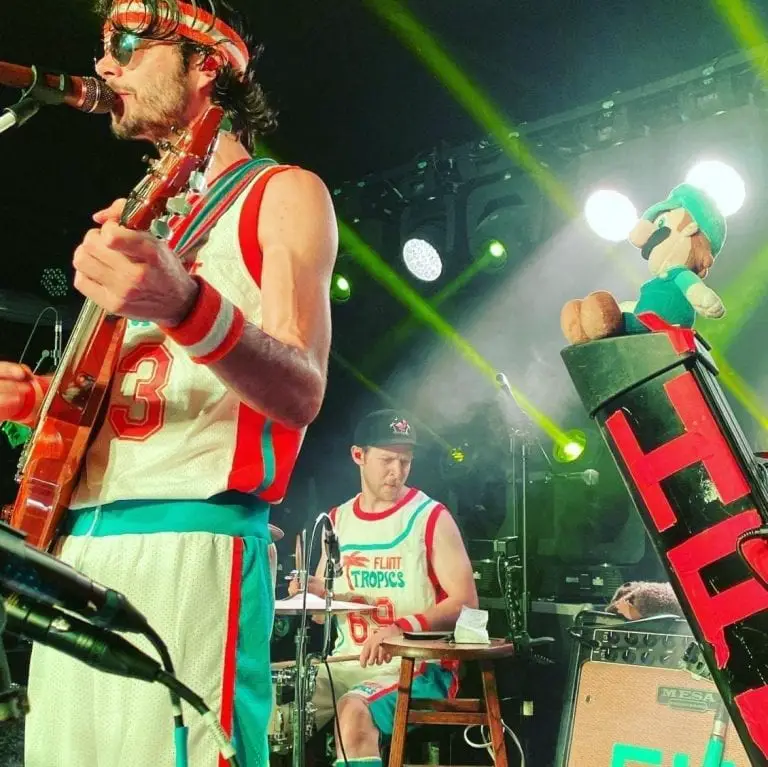 Goose took the stage promptly at 11:30pm, uniformly clad as members of the Flint Tropics from Will Ferrel's movie Semi-Pro for their Halloween costume. Jackie Moon's "Love Me Sexy," played and sung by Will Ferrell's lead character in the movie, opened the set, with much more of the soundtrack on the horizon. Goose original "Hot Tea" followed with nearly twenty minutes of crushing jams. Peter Anspach on the keys would move back and forth all night between funky-ass jams on the keyboards and face-melting guitar work. A cover of the Brothers Johnson's "Get Da Funk Out Ma' Face," also from the Semi-Pro soundtrack, began with Trevor Weekz' bass-slapping intro before melting into the double guitar attack from Peter and co-lead vocalist Rick Mitarotonda.
A duo of originals, "Yeti" > "Wysteria Lane" showed exactly why this band, on an exponential rise, sold out the neighboring Bowery Ballroom for their just announced January 24, 2020 show mere minutes after the on sale. Back to their musical costume, they closed the hour long set with Patti LaBelle's "Lady Marmalade" and Walter Murphy and The Big Apple Band's "A Fifth of Beethoven."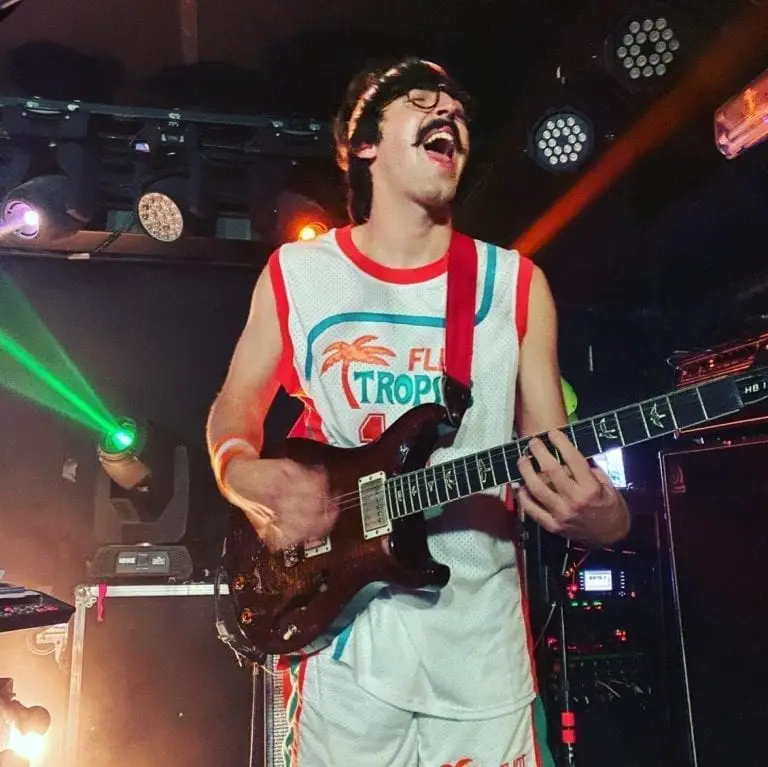 DJ Doey Joey kept the vibe going with great beats both before the set and during the break. The band returned after 20 minutes for a costume contest, and among the three finalists chosen by the band, Happy Gilmore's caddie won in a landslide.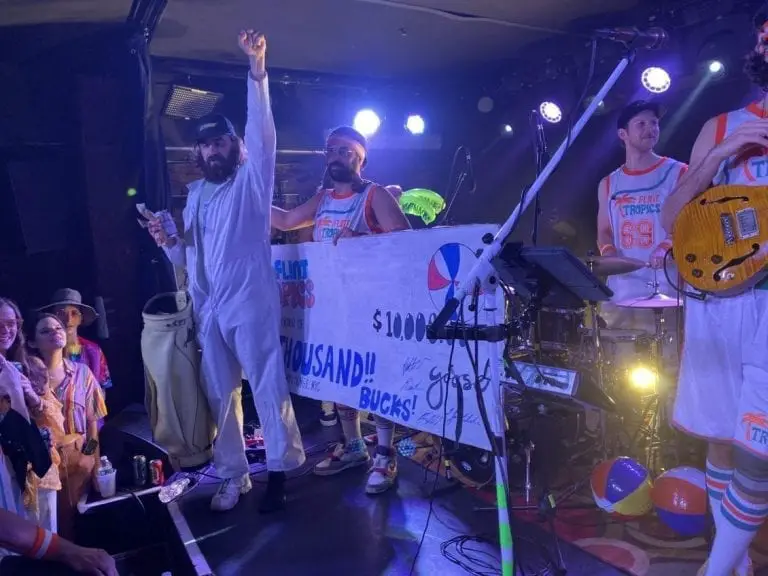 With an intro that sounded decidedly like Phish's "Maze," a cover of Barry White's "Never, Never Gonna Give You Up" made a jam sandwich of Semi-Pro covers around original song "Jive 1," joined on the back end by WAR's "Why Can't We Be Friends" and "Jive Lee." Some major funky vibes coming from Peter's keys, with Trevor's heavy bass lines and Ben's driving beats, the crowd was working a serious groove. Staying with a few more originals, "So Ready" and "White Lights" rocked the room some more as both Peter and Rick gave out high fives to the fans rocking out. Randy Newman's "Short People" closed the main set before a faux-encore break, "We don't really have to fake walk away and come back do we?" as it's not really practical to leave the Mercury stage in a sold out room.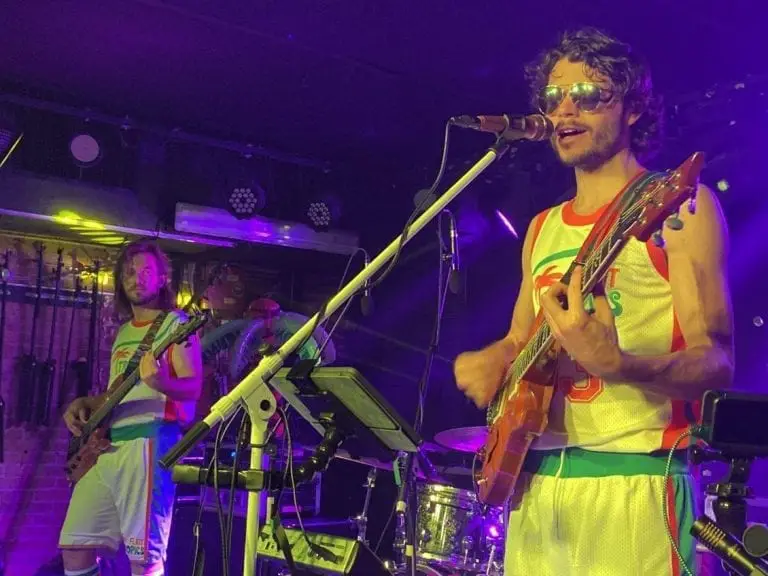 "A Fifth of Beethoven" (reprise) > "Also Sprach Zarathustra" were the icing on the 90-minute cake called the second set, and put an exclamation point on a wild and exclusive sold out party for 250 of Goose's closest friends on Manhattan's Lower East Side.
This being an initial Goose experience, it is difficult to resist the temptation to make comparisons to other bands. Goose is a mix of Spafford and Goose's avian kin, Pigeons Playing Ping Pong; fast and furious jams that stay tight and in the pocket, peaks upon peaks upons peaks until, finally, unable to ascend further, several more peaks, each one flavored with a unique and signature funk. The Bowery Ballroom in January simply can't come soon enough.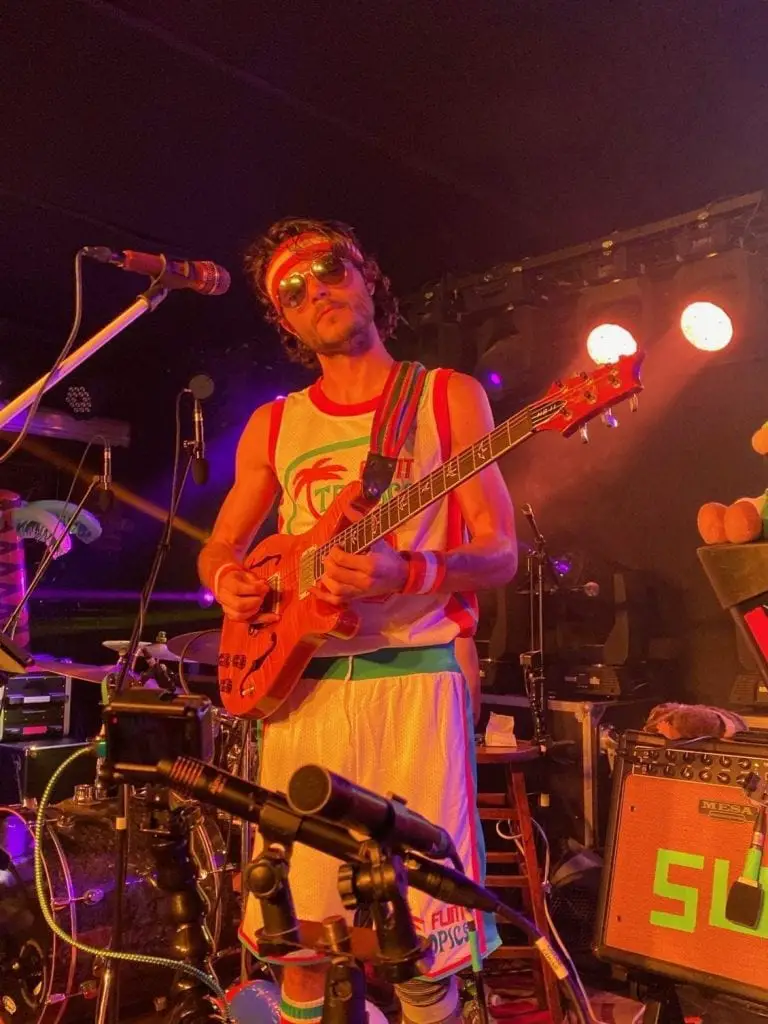 Goose Semi-Pro Halloween Setlist
Set One: Love Me Sexy (WIll Ferrell as the fictional Jackie Moon; Semi-Pro), Hot Tea, Get Da Funk Out Ma' Face (Brothers Johsnon; Semi-Pro), Yeti > Wysteria Lane, Lady Marmalade (Patti LaBelle; Semi-Pro), A Fifth of Beethoven (Walter Murphy and the Big Apple Band; Semi-Pro)
Set Two: Never, Never Gonna Give You Up (Barry White; Semi-Pro), Jive I > Why Can't We Be Friends (War; Semi-Pro) > Jive Lee, So Ready, White Lights, Short People (Randy Newman; Semi-Pro)
Encore: A Fifth of Beethoven Reprise > Also Sprach Zarathustra (Deodato; Semi-Pro)