On Saturday night at Industry City, Antibalas delivered their infectious Afrofunk, closing out the Summer Series presented by City Farm Presents. They were joined by the sassy High and Mighty Brass band, rooted in sounds from New Orleans funk to R&B and hip-hop. Both bands exceeded expectations, despite missing parts of their regular lineup, in this new and exciting venue within a redeveloped section of Sunset Park, Brooklyn.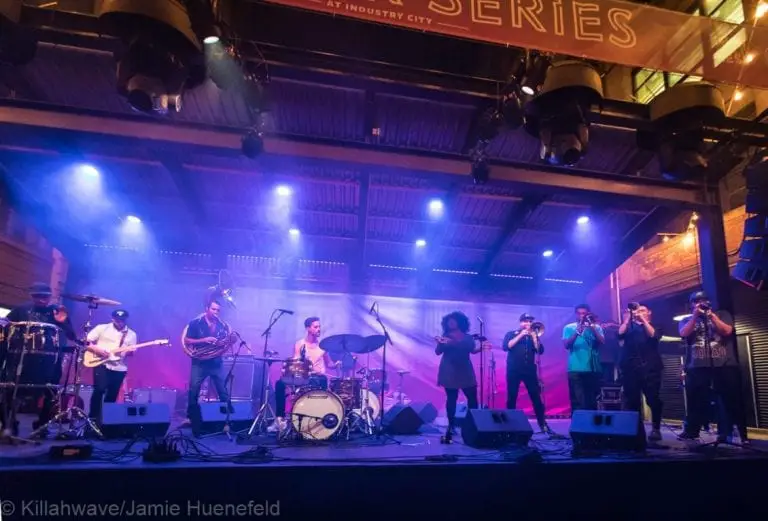 The High and Mighty Brass band brought their energy and unique covers to Industry City. The bands stealthy line up included Charlie Kay (vocals), Evan Howard (drums), Tyler Tritt (trumpet), Nolan Tsang (trumpet), Dan Lehner (trombone), Corey Wilcox (trombone), Vija Brown (guitar), Chauncey Yearwood (percussion and vocals), and Steve Duffy (sousaphone). Two notable covers included TLC's "Waterfalls" and Ginuwine's "Pony." The band recently released "Pony" on video, shot in their hometown of NYC.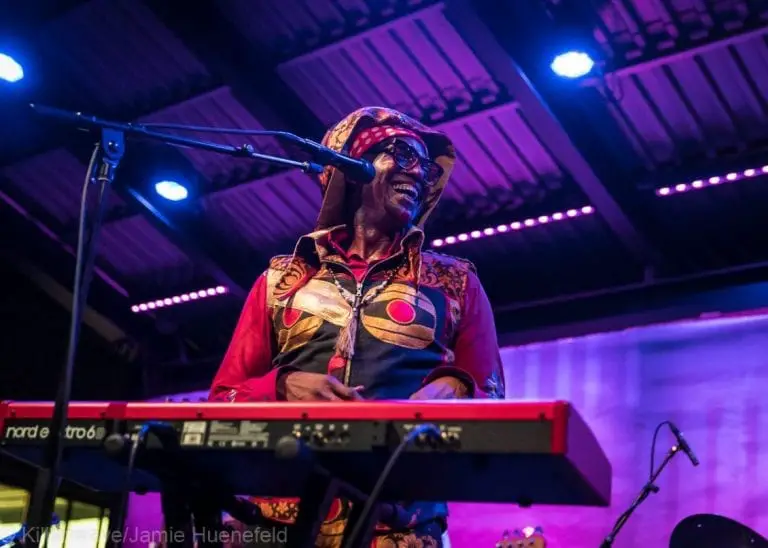 Antibalas took the stage and continued the high energy affair with their signature blend of Afrobeat, which incorporates elements of improvisation, jazz, funk and traditional drumming. Vocalist and original member Amayo engaged the crowd with his positive vibes and inspirational spirit throughout the night. The talented band members on stage included Jordan Mclean (trumpet), Marcos Garcia (guitar), Reinaldo De Jesus (percussion), Giancarlo Luiggi (shekere), Timothy J Allen (guitar), Kevin Rackza (drums), Raymon Mason (trumpet), Eric Biondo (trumpet), Michael Buckley (baritone sax), Lynn Ligammari (saxophone), and Vince Chiarito (bass). Notably missing from the lineup was the founder, saxophonist Martin Perna, however the replacements held their own, making for a memorable night of music in Brooklyn.