The legendary Max Creek, featuring guitarist Scott Murawski, bassist John Rider, drummer Bill Carbone, keyboardist Mark Mericier, and percussionist Jamemurrell Stanley will make a stop at the Garcia's at The Capitol Theatre on Friday, October 25. They also recently announced their New Years Eve performance at The Colonial Theatre in Pittsfield, MA.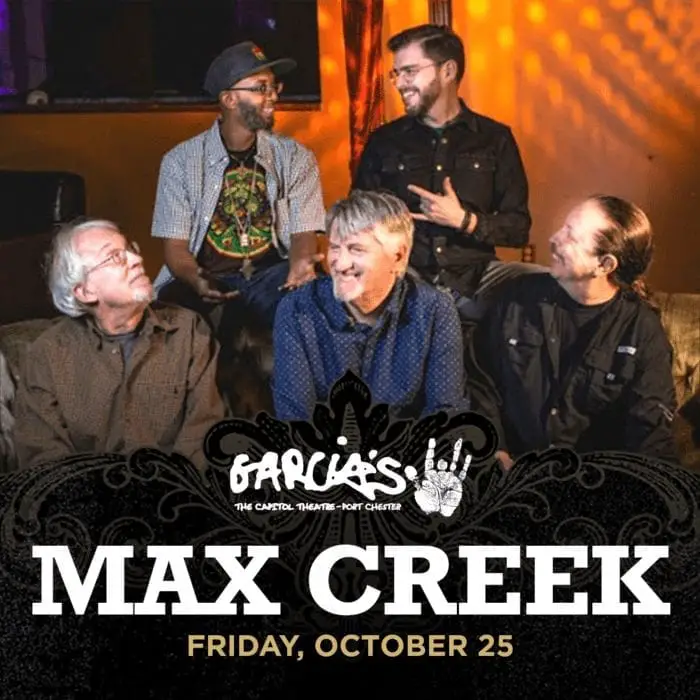 Titans of the jam music scene, Max Creek, have been going strong for nearly 50 years. The band has been known for embarking on extensive tours, playing as many as 200 shows a year to crowds of thousands of people.
True pioneers of electric rock jam, Max Creek has more than four decades of experience launching musical adventures with a rich repertoire of originals and uniquely interpreted gems. Each set is a journey for audience and band alike, chasing muses without a net and bringing it all back home to the roots again. The Max Creek show at Garcia's is a unique opportunity to see the legendary band in a completely new way. Fans will be able to jam out and boogie along to Max Creek's electrifying music in an intimate concert space.