It had been 11 years since Phantom Planet had played a live show. Many wondered if the group was ever going to end their hiatus and get back together, even after releasing their new track "Balisong" earlier this year.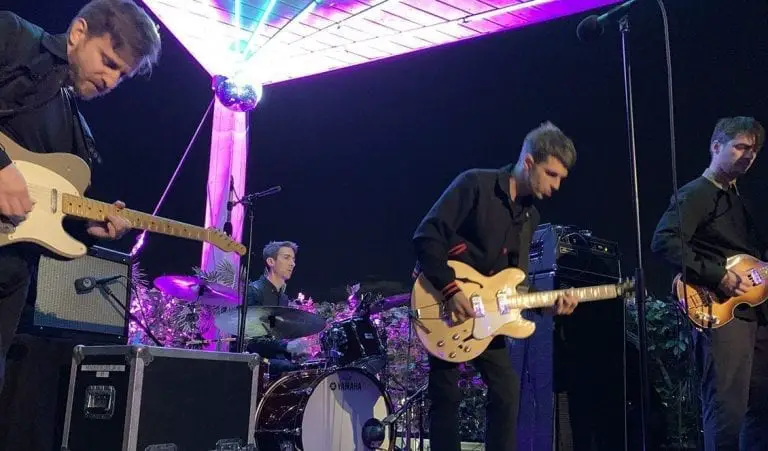 On September 18, members Alex Greenwald, Sam Farrar, Darren Robinson, and Jeff Conrad performed to a sold-out show on the rooftop of Elsewhere in Brooklyn. It truly felt like a homecoming for the band.
"We feel like we're returning home," Greenwald said in a statement. "The boys in Phantom Planet are my brothers, and we figured it was time for a full-fledged reunion."
The venue was packed with fans who either have been following the band since the members were teens or those who are just discovering them for the first time through their latest singles "Balisong" and "Party Animal."
The guys performed the new singles along with hits like "California" and "Big Brat." But for the first time during a live show they also included "Local Black and Red" from their first record, Phantom Planet is Missing. The crowd had a chance to choose which song should be sung at certain moments during the set. One of the many reasons why Phantom Planet has always been one of the most engaging bands out there.
Even though official tour plans have not been announced, the band has confirmed that more music will be coming out and official tour dates are in the making.
In the meantime, fans will be happy to hear that they will be opening for Maroon 5 for a New Year's Eve show in Las Vegas for two shows on December 30 and December 31. Read our recent interview with Phantom Planet here and catch up with the band in 2020.