King Gizzard and The Lizard Wizard is one of the most prolific rock bands currently out there. Starting with their debut album 12 Bar Bruise in 2012, the boys from Melbourne have released almost 2 albums per year since then, pushing it to 5 full length releases in 2017 alone! With a quick break in 2018, King Gizzard is back with a headline show at Summerstage in Central Park.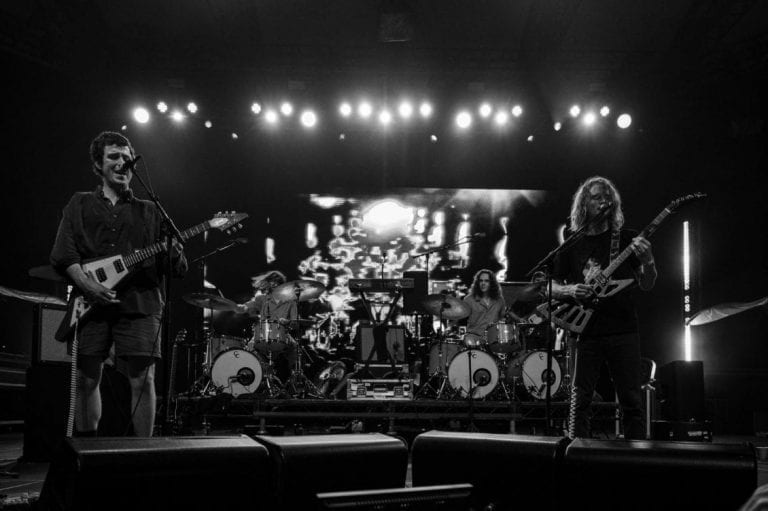 Fishing for Fishies, released in April of 2019, showed the band embracing a boogie-sound and mixing this groove into their blend of psych/heavy rock. Then, King Gizzard began to tease what sounded like a new thrash-metal album, delivering the incredible Infest the Rat's Nest this past August. This album is a true homage to the genre with their signature style mixed in seamlessly.
It's no surprise that the audience was intrigued as to how King Gizzard would fill the set at Central Park Summerstage on August 28. The band kicked things off with fierce renditions of Infest the Rat's Nest tracks "Self-Immolate" and "Perihelion." The show itself was well organized as the band tended to group tracks from the same album together, allowing them to dig deep into the style of each album: three tracks in a row from Polygondwanaland early on, with three straight tracks from Murder of the Universe later in the set.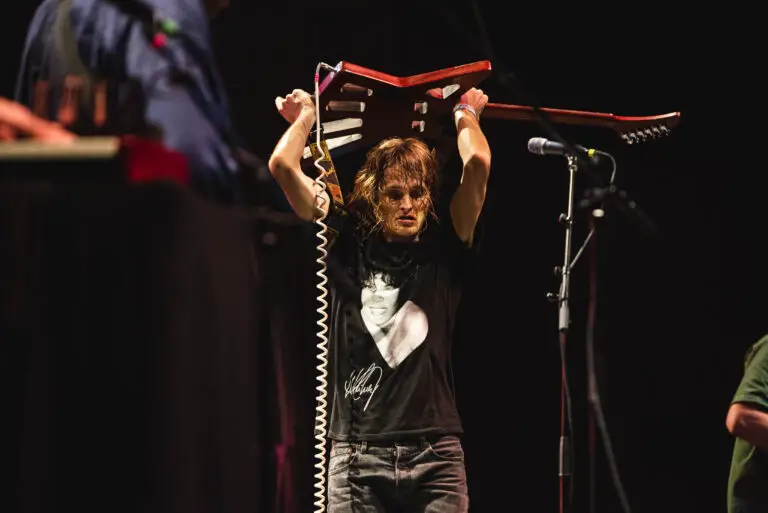 A last-minute addition of "Planet B" to the setlist paved the way for the final leg of the show. The band ditched the outdated tradition of leaving the stage and resurfacing for an encore, but instead powered through using every last minute of the early show to play for the fully engaged audience. The band was sure not to let up one minute before curfew. A constant stream of crowd surfers, full throat singing, and mosh pits all over the Rumsey Playfield made for a very high intensity show.
King Gizzard embarks on a fall tour of Europe in October and November, with a final show at the Maho Rasop Festival in Bangkok, Thailand in mid-November. Does that leave enough time for one more full-length release in 2019?
Setlist: Self-Immolate, Preihelion, The Great Chain of Being, Plastic Boogie, Inner Cell, Loyalty, Horology, Boogieman Sam, Evil Death Roll, Digital Black, Vomit Coffin, Murder of the Universe, This Thing, The Bird Song, Planet B, Mars for the Rich, Cyboogie, Am I in Heaven?