On Tuesday, Twiddle announced their return to the historic Capitol Theatre in Port Chester for a two-night Thanksgiving run on Nov. 29 and 30. Joining them both nights, for their debut at the Cap, will be Buffalo-based groove-rock band Aqueous. With the exception of Resonance Music Festival, Frendsgiving looks to be the only shows Twiddle will be playing between now and their New Year's Eve run in Boston, MA.
Tickets for the Frendsgiving run go on sale Friday, Sept. 13, however, VIP packages will be available for purchase on Thursday Sept. 12. VIP packages will include GA tickets for each night, early entry into each night, limited edition signed poster, commemorative VIP laminate, limited edition VIP variant pin, and an exclusive invite to Saturday's VIP Pre-Party at Garcia's from 4-6 PM. At Garcia's VIP's will have the opportunity to hang out with the band and see a very special and intimate musical performance.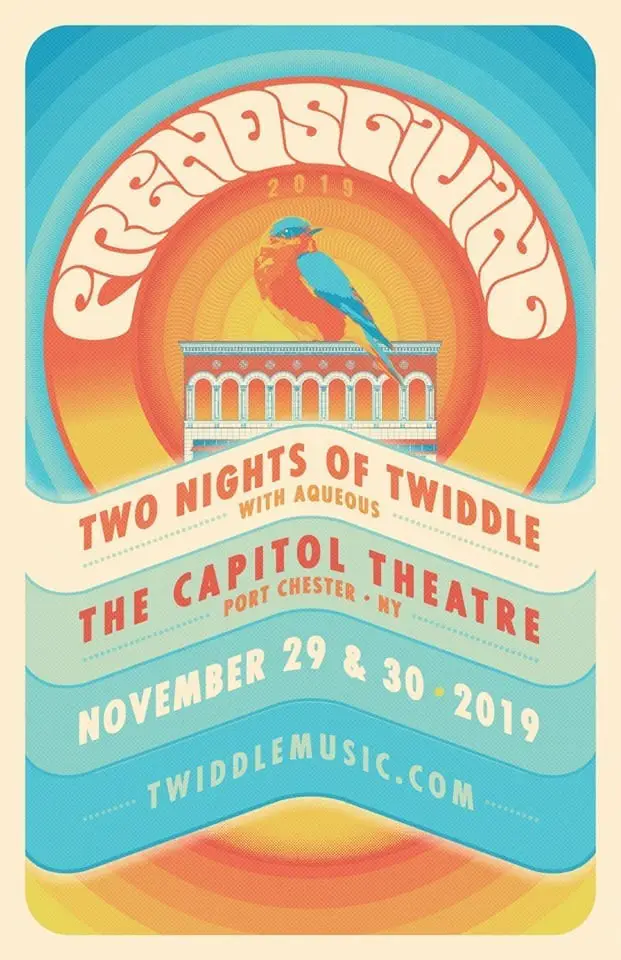 Additionally, Twiddle frontman Mihali Savoulidis has announced a run of solo dates this fall. The tour kicks off at Ocean Mist in Wakefield, RI on Oct. 11 and includes stops at the Pearl Street Pub in Albany on Nov. 1 and The Haunt in Ithaca on Nov. 16. For a full list of dates, check Savoulidis's website.