Images by Killahwave/Jamie Huenefeld
Guster made the best of weather malfunctions at SummerStage 2019 in Central Park on Thursday, August 8. The beautiful stage and lush canopy of trees created a secluded, intimate environment in the heart of New York City. The day was filled with beautiful skies, and the weather forecast was partially cloudy without indication of showers, up until later on in the day.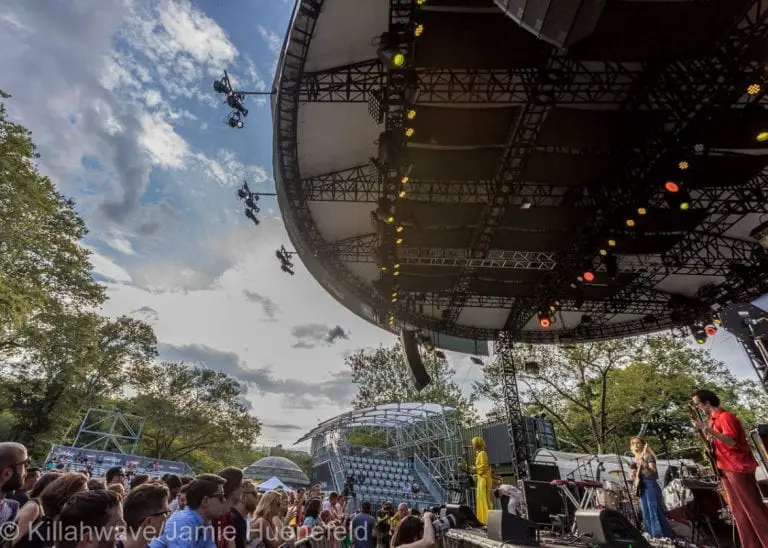 Indie rockers, Rubblebucket, opened for Guster, and were fortunate to have blue skies and incredible cloud mood throughout the show. The Brooklyn based bunch includes: Alex Toth (trumpet, leader), Kalmia Taver (vocals, saxophone), Adam Dotzon (trumpet, vocals, flutero), Ryan Dugre (guitar), Noga Shefi (bassa), Jeremy Gustin (drums), and Sean Smith (trumpet). Their vibrant, colorful outfits and art-pop spirit descended upon Central Park, and offered synchronized dancing on stage, as well as a high level of connectivity as they grooved together. At one point, the energetic Taver had the audience sing "Love, Love, Love, Love" while pointing with one finger in the air, transitioning into "Came Out of a Lady." Rubblebucket made many new fans that night.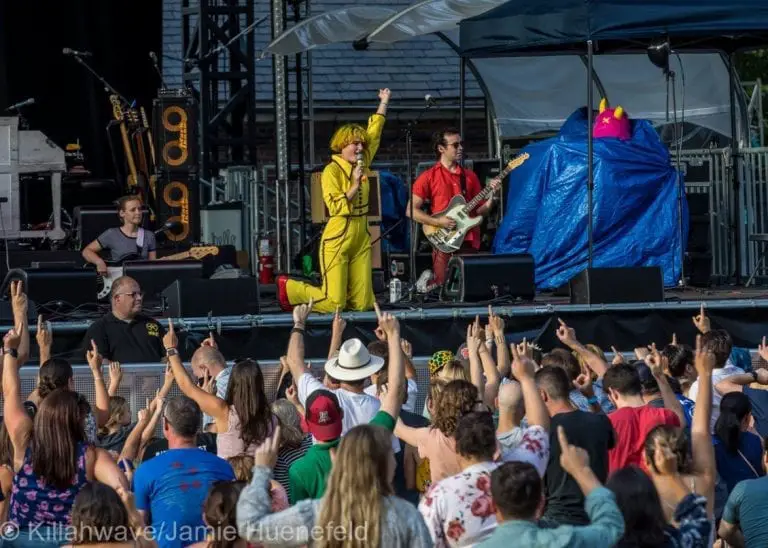 Boston, MA's Guster took the stage at 7:46 pm, with storm clouds moving Northeasterly, towards the Rumsey Playfield in Central Park. Guster consists of Ryan Miller (guitar and vocals), Adam Gardner (guitar and vocals), Brian Rosenworcel (drums and percussion), and Luke Miller (bass). They brought their signature blend of rock and roll as long as they could, starting with "What You Wish For" from Lost and Gone Forever.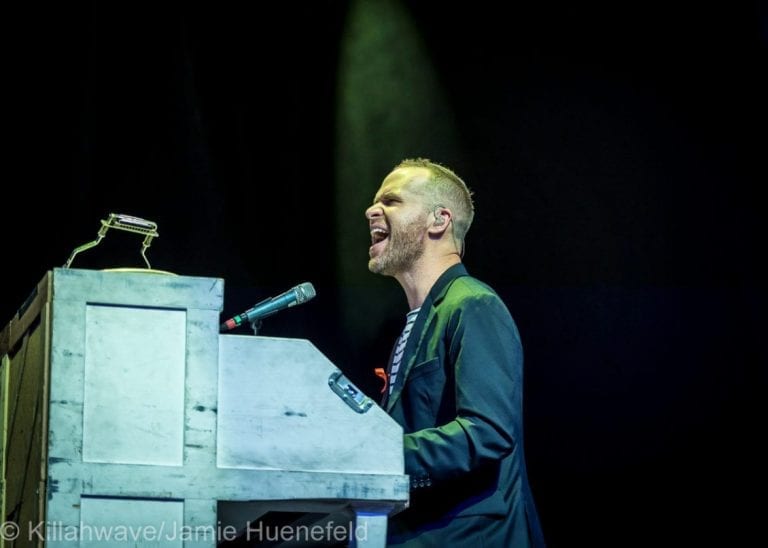 A deep orange and pink sunset began during Ganging Up on the Sun's "The Captain," followed by "Don't Go" from Look Alive. "Stay with Me" brought lightning in the west, and the orange sky transitioned into black clouds. Drops were felt during their final song, "Satellite," another tune from Ganging Up on the Sun.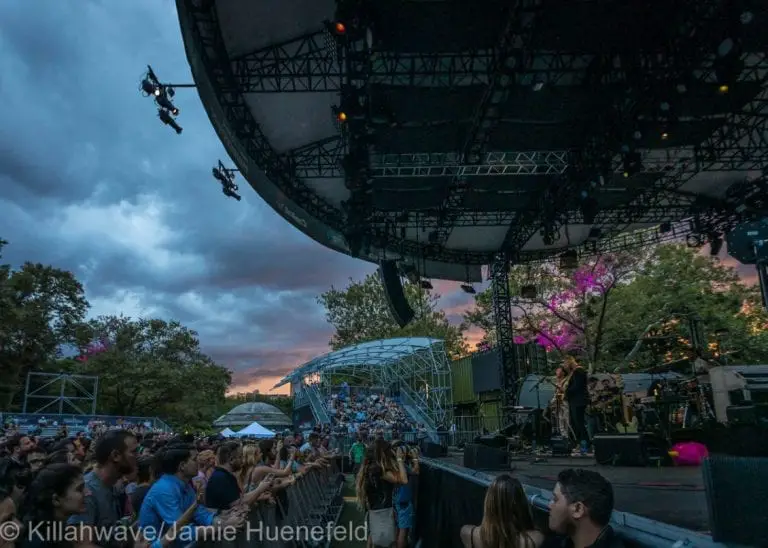 At 8:04 pm, the rain came down, the venue cancelled the show, and the band announced that everyone needed to leave immediately. Within 10 minutes, ferocious lightning strikes rolled in, and pouring rain soaked anyone who wasn't under cover. Mother nature took over to end the evening, but outstanding musical performances and great summer vibes were had until that point.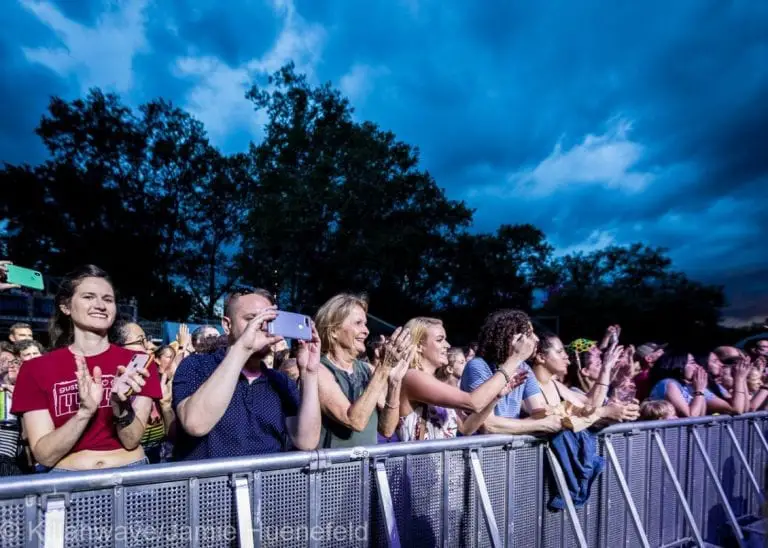 Guster Setlist: What You Wish For, The Captain, Don't Go, Stay With Me Jesus, Satellite…