On Friday, August 2, Train, The Goo Goo Dolls and Allen Stone entertained a sold out crowd on a perfect summer night at CMAC. All three bands brought an amazing vibe and positive energy to the evening while The Goo Goo Dolls and Train performed all their classic hits from their respective extensive catalogs spanning from the 1990's to the present.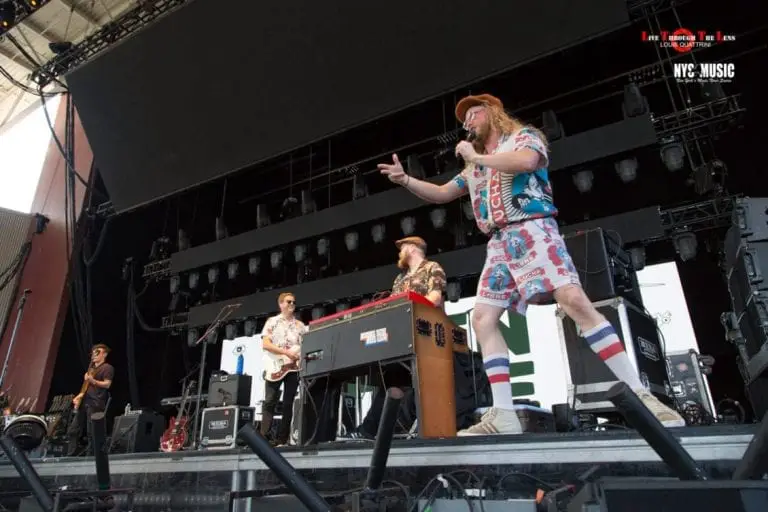 Kicking off the evening was Allen Stone, an amazing R&B and soulful artist from Chewelah, Washington. He and his band definitely had the sold out crowd primed and energized for the night. Stone, who has been on the scene since 2010, cites his influences as Stevie Wonder, Marvin Gaye, Aretha Franklin and other legends. Stone is a very dynamic exceptionally entertaining showman, not to mention a phenomenal singer. It is apparent in his music and performance from where his musical inspiration originates. His set included his songs "Brown Eyed Lover" and "Chippin' Away." Pat Monahan even joined them on stage for a number.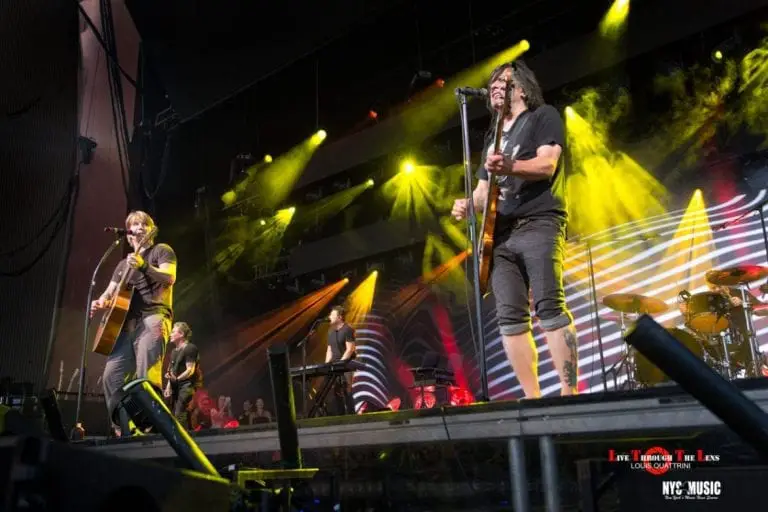 Making their way to the stage at 7:45 p.m. were co-headliners The Goo Goo Dolls. The enthusiastic crowd was already on its feet in anticipation as John and Robby made their way to the stage. The Goo Goo Dolls launched their hour-plus set with "Stay With You" and immediately followed with "Big Machine" before swapping out guitars. John greeted the crowd while making a reference about being close to his home town of Buffalo, NY before the band performed their third hit in a row, "Slide." The Goo Goo Dolls continued playing their mainstream hits that span two decades, including "Black Balloon," which, you guessed it, included what seemed like thousands of black balloons floating down into the crowd, "Name"and "So Alive," before closing out the night with "Iris" and "Broadway." They also played "Miracle Pill" in support of their upcoming album of the same name which is due out on September 13.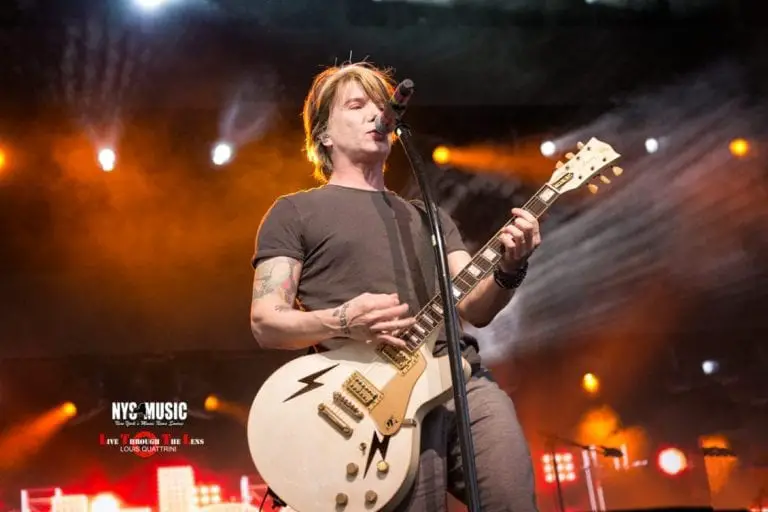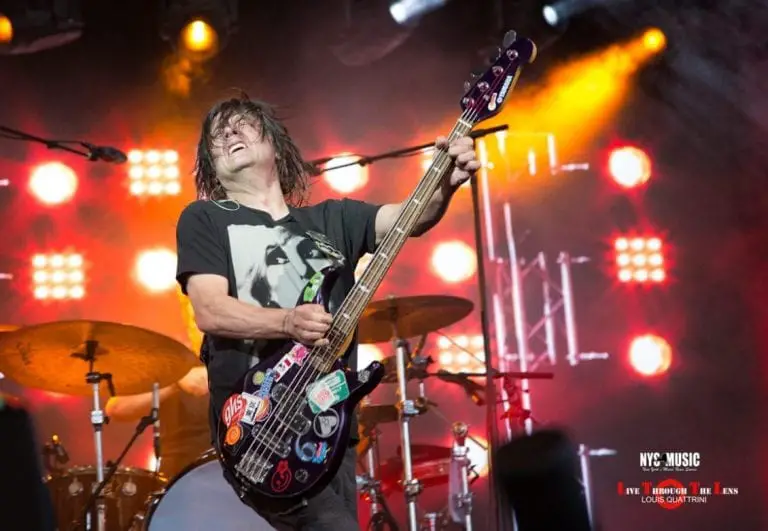 Finally, taking the stage at 9:20, were co-headliner Train. Train seemed to pull out all the stops on this gorgeous summer night during their performance. Not only did they play an impressive hour and forty minute, 18-song setlist which included two encores, they also brought along confetti and streamer cannons as well as some pretty dazzling pyro effects. Despite the cool bells and whistles that helped make for a mesmerizing and stunning visual performance, there seemed to be something else, something uplifting and moving during Train's performance.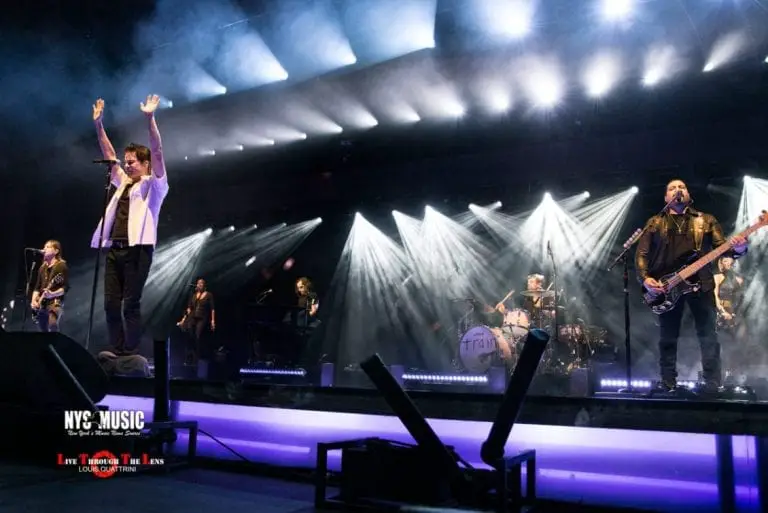 Train, formed in 1993 and hailing from San Francisco, CA , has been a hit-producing machine since the release of their self titled debut album Train in 1998 with "Meet Virginia." The multi-platinum and Grammy award winning band kicked of their set with "Calling All Angels." It was during this song when frontman Pat Monahan put his hands up towards the sky and asked the audience to follow him in sending love to all loved ones near and far as everyone sang along. Monahan's energy seemed to flow through the audience and back, giving a sense of connection and tranquility that flowed throughout the venue. Train's second song, "50 Ways to Say Goodbye," incorporated blasts of colorful confetti into the audience which continued to enthrall the crowd along with their third song, "If It's Love."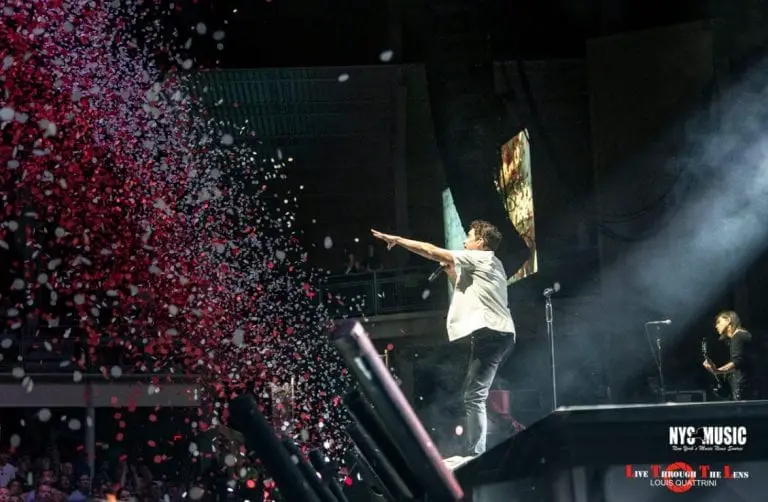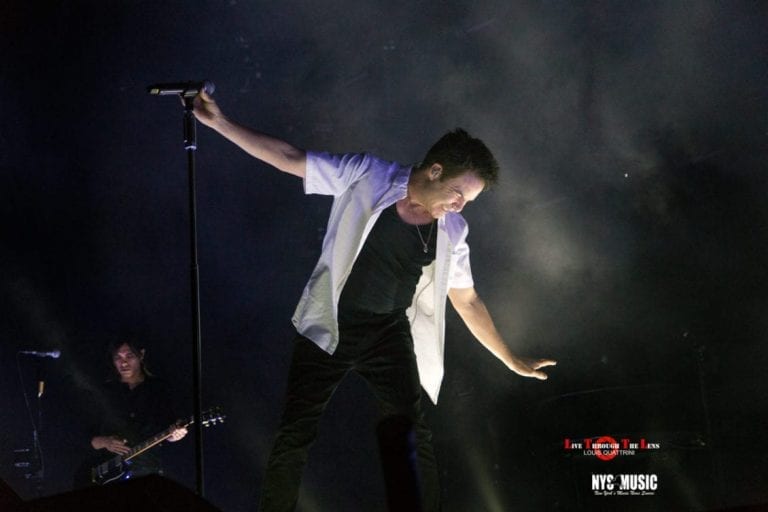 Train continued throughout the night with hit after hit including "Meet Virginia," which featured a blazing solo by guitarist Luis Maldonado, "Hey Soul Sister", "Play That Song," as well as a house-rocking rendition of Queen's "Under Pressure" and Tom Petty's "American Girl" where John Rzeznik joined them on stage. Allen Stone also made a guest appearance on "Bruises." Train ended the night with two encores, including a Led Zeppelin cover with "Heartbreaker" and, finally, "Drops of Jupiter," which also included visually stunning pyrotechnics. Train rocked into the night with the energy and power of a locomotive steaming full ahead, yet the atmosphere was fun, happy and positive. I mean with balloons, beach balls, streamers, confetti and sparklers, the show was definitely a fun experience for all that attended. Despite the fun and positive hoopla, let's not forget about all the songs that these two bands with over 50 years of combined experience deliver flawlessly night after night, while still having a blast and keeping their crowds entertained and dancing 'til the last drop.