All Photos by Jamie Huenefeld
On an otherwise status quo Monday night in New York City, Black Pumas waited patiently in the shadows, ready to unleash their new take on familiar sounds to a curious and anticipatory sold out audience at the Mercury Lounge. Feeding off the energy surrounding their eponymous debut album, the sextet from Austin, Texas brought the heat with them. 
Just before doors opened at 6:30 p.m., a line of eager listeners began to form, buzzing with hype. "Have you listened to the album yet?" one woman quipped in excitement. "I've heard a lot about this," spoke another. And when the doors opened, the bar became flooded. By 7:30, halfway through the opening band's set, the performance room was packed from front to back.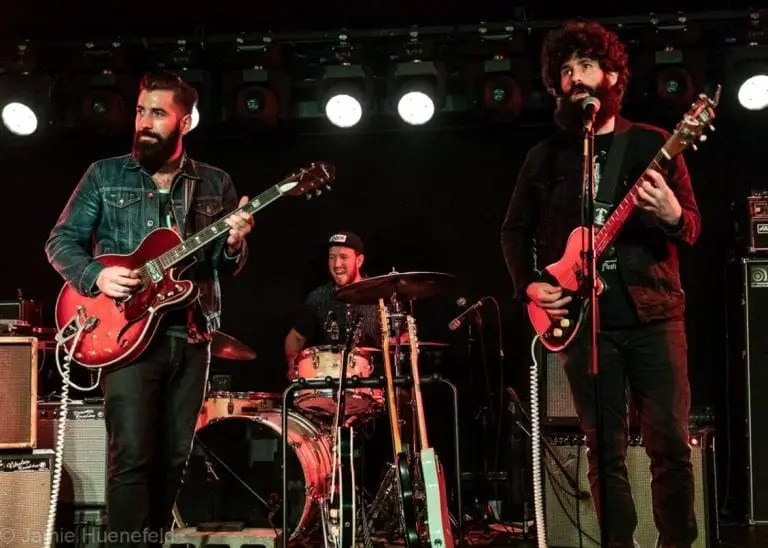 Initially booked as a solo performance for the headliners, Boston-based blues band GA-20 was tapped at the last minute for an opening set. Also newly formed at just over a year old, GA-20 is heavily influenced by traditional blues, R&B, and rock and roll from the late '50s to early '60s. Guitarist Matthew Stubbs spent a decade as the guitarist for blues legend Charlie Musselwhite and was able to connect with fellow guitarist Pat Faherty over their mutual love of influences at the time like Buddy Guy, Earl Hooker, and Otis Rush. 
Armed with classic guitars of the era, a Harmony Stratatone and a mid-sixties Silvertone, the trio passionately conveyed their translation of a nostalgic genre. Setting the mood with a cover of the Clifton Chenier classic "My Soul," Stubbs' bigsby tremolo work and Faherty's raw vocals sounded as if they were coming straight off of a 45. Through their 12 song, hour-long set, GA-20 showcased a truly honest, modern interpretation of a sound that's become scarce with originals like "Dry Run," "One Night Man," and "Happy Today." With a touch of rockabilly, a taste of doo-wop, and a wave of surf rock, each song was short, to the point, and authentic. Be on the lookout for a new album due in October.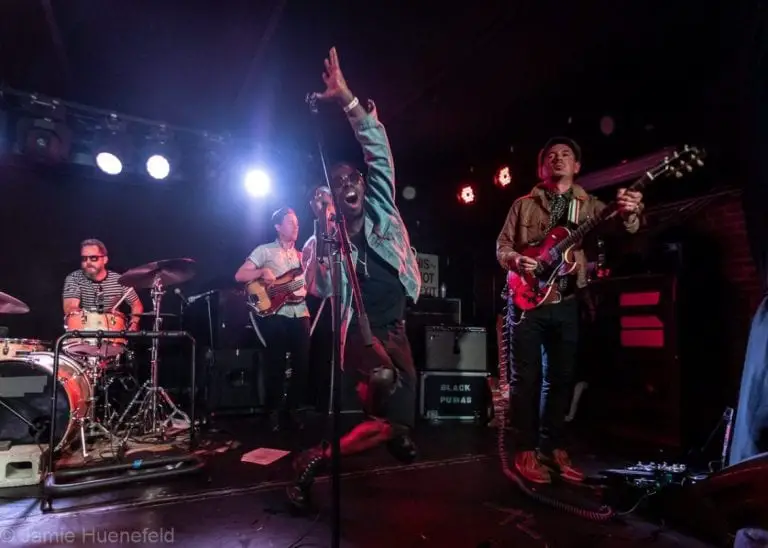 As the band broke down and the house music went up, a black puma statue was revealed at the front of the stage. The crowd shuffled in elation, moving closer to the front as still more people made their way in from the bar. 
Starting as studio takes and demos from guitarist/producer Adrian Quesada of Grupo Fantasma, Black Pumas has evolved into a full fledged neo-soul project, steadily rising as a must-see over the course of the past year. As the band settled behind their respective instruments and mics, the announcer remarked, "Please put your cell phones in your pockets and let's stay in the moment together."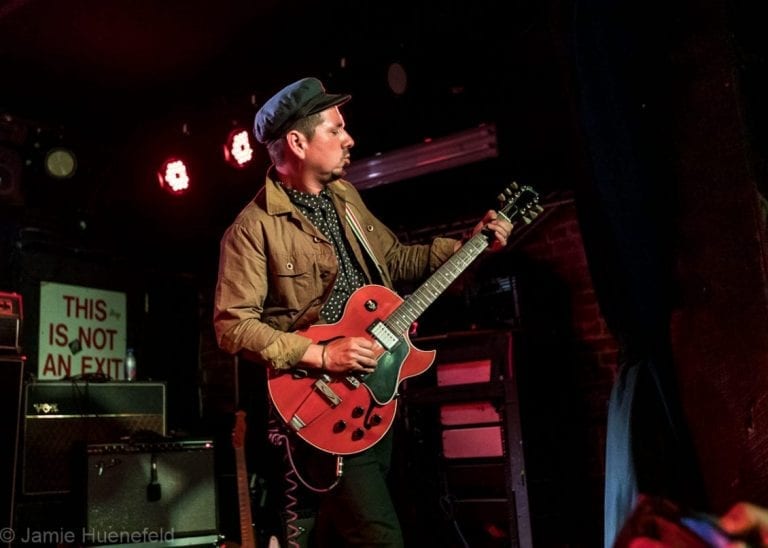 The opening intro and ensuing "Next To You," one of the few numbers not found on the album but still part of their impressive repertoire, provided for a loose kick-off to set the groove in place. Next was "Colors," which is creeping up as the band's most listened to track, just behind the single "Black Moon Rising."
Singer Eric Burton's vocals call back to another era. The slow but steady tempo and easy swing feel of most of this music is reminiscent of Bobby "Blue" Bland's "Ain't No Love" while Burton's fearless falsetto evoke the same emotion heard from the likes of Curtis Mayfield. The name Black Pumas, combined with lyrics about love and emotion ("If you're in pain babe call the doctor / Don't be afraid to say I need you" – from Fire) hint at the Civil Rights Era in which Mayfield and Sam Cooke were so vigorously immersed.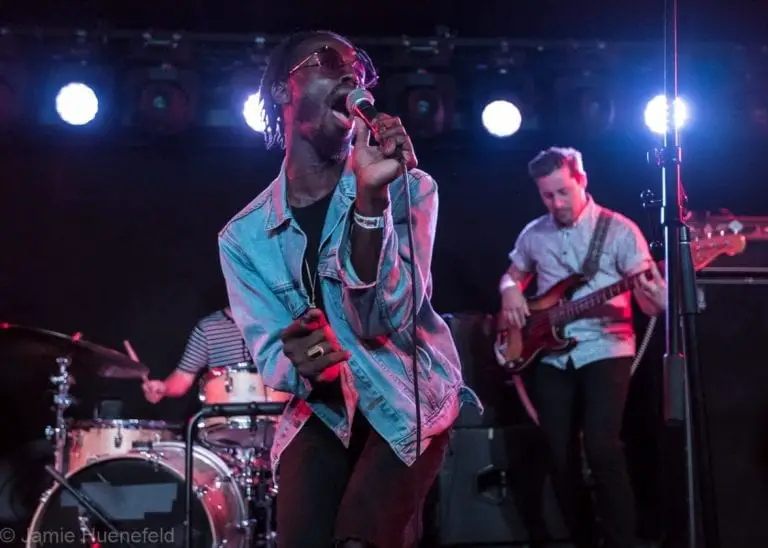 In many ways, Quesada and Burton may be the rightful heirs to the kings of soul. The music itself is captivating, well executed, and certainly was able to bring a small room of fans together in a celebratory fashion. But Burton was majestic in the way he was able to harness the energy, absorb it, and redistribute it back to them. At various points of the show, the crowd swayed back and forth in unison and Burton would pause from his singing and encourage everyone to continue the motion while reaching to the person beside them in acceptance.
"Know You Better" was a stand out. Clearly a love song, in the room and context of the night, it could be interpreted as a heartfelt plea emboldening the listener to love their neighbor and strengthen the bonds of togetherness that were so important during the '60s and '70s. Those bonds are equally as important during these divisive times, which is why this music and the band that has created it feels so special.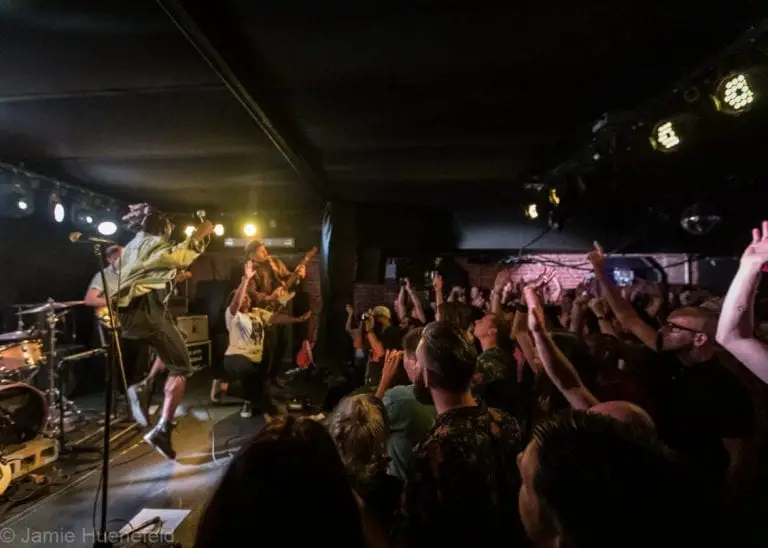 Clocking in just shy of exactly one hour, Black Pumas gave a performance that felt totally free of time. Other takes from the album like "Stay Gold" and "Oct 33," a touching and poignant acoustic ballad, filled the middle of the set. Each song provided ample opportunity for the rest of the band, including backup singers, keys, and a straightforward rhythm section, to showcase their locked-in capabilities. With about 5 minutes to spare, they busted out with a hot take on The Beatles' "Eleanor Rigby," complete with a total funk makeover.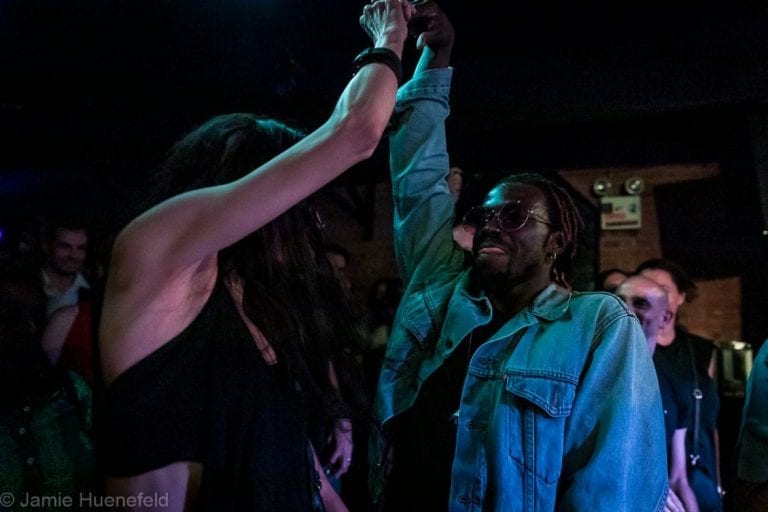 Ferociously confident, aggressively soulful, and astoundingly energetic, Black Pumas should be on your radar. They'll be back in New York City at the Brooklyn Bowl on September 30 as they jaunt around the country in the fall before a European tour in November. Don't miss it.