Colorado Springs mother, musician and trauma therapist, Xanthe Alexis, pierces the heart with emotion and unmistakable conviction. She is otherworldly; transcending mind, body, music and soul. Alexis remained on the Top 20 Alternative Folk Charts for six months, and Top 200 for the entire folk genre. Her spiritual workings are proven through a deep connection with the world around her, confronting realities of society through song.   
Today, June 17, Alexis will begin her Artist Residency at Mothership –  a space for international artists across multiple disciplines to live and hone their craft. Their mission: to support and promote artists through collaborative opportunities; build sustainable artists networks; and help retain creative forces in New York. Alexis will bask in the Greenpoint-neighborhood of Brooklyn through Wednesday June 26. She will perform an intimate Stage One, Rockwood Music Hall matinee at 3 pm, on Sunday, June 23.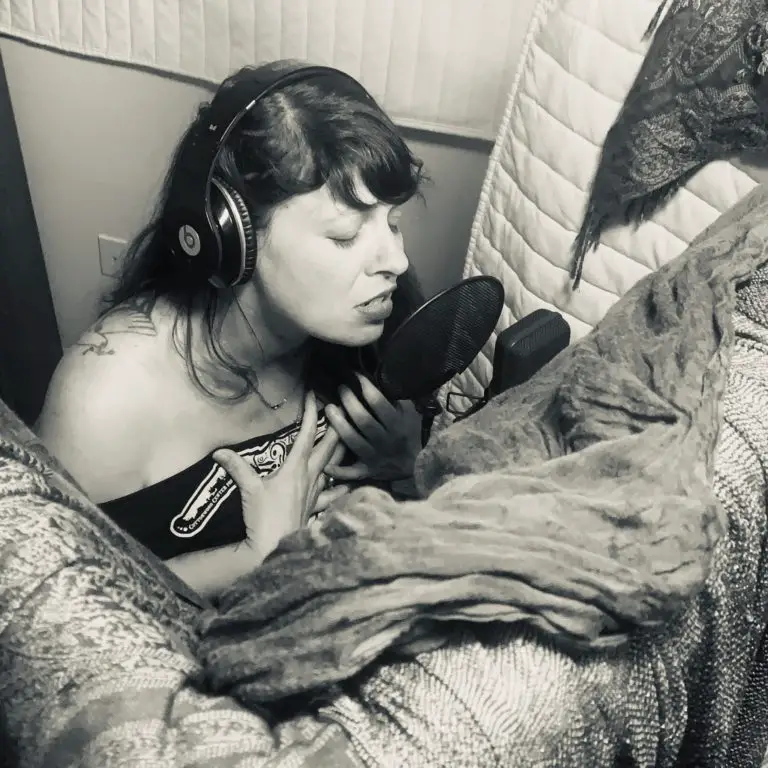 At first listen to  Xanthe Alexis's 2016 debut-album, Time of War, nothing crosses your mind. In this blank slate, you involuntary start to breathe deeply into meditation, with finger-style guitar. Alexis' breath (accompanied by Colorado local, Curtis Boucher) slowly restores your soul, filling you as you inhale – and hold. "Hey Love," is just the beginning of the 10-track, fan-funded release that weaves-raw throughout your body, giving you that one-on-one feeling with Xanthe. A self-release so soft and filled with intimacy, it articulates a chaotic world with grace.
Her Mothership residency is special for threefold: Xanthe admits, Time of War was mostly first takes, recorded in six hours; She has recorded, but not yet finalized a second album; and already has four tunes in mind that will bloom towards a third release – hopefully to be influenced by the wonders of Mothership, Brooklyn, working artists and the inner workings of Xanthe's Muse.
"With the last album, I had a lot – a lot – to say about mental illness. I don't say it directly. I say it poetically. I think people get what I am talking about; and we need to talk about in our culture," said Xanthe. "As A kid I was always sup-er sensitive, and emotional. I found music was the safe place for all of that. When you hear a powerful vocalist and all of that emotion, it is accepted in that arena. I was drawn it."
There was this force, that transposed our phone conversation. We were connected by more than just music, and had oddly-specific parallels in our spiritual lives. "That otherness is what we weave throughout the music. It is close to all of us, and some of us are more aware of it," said Xanthe, soothingly. "These strands of conscious explain to a whole other forum," perhaps in more ways than we know.
Strangely enough, Xanthe feels zen-ed out in New York, a therapeutic calmness juxtaposed to the city.  "I'm going to live there [Mothership] for a few days with painters, poets and dancers. That is where everybody comes to work and live."
For her upcoming album, Xanthe thought: I'm gonna put something out that is radio friendly that I still feel stayed the course of musical expression that I wanted to capture. But It's been a long road. It will be interesting to see how this weeks experiences shape her final production of album two, as the lines between her professional world and musical pursuit disappear.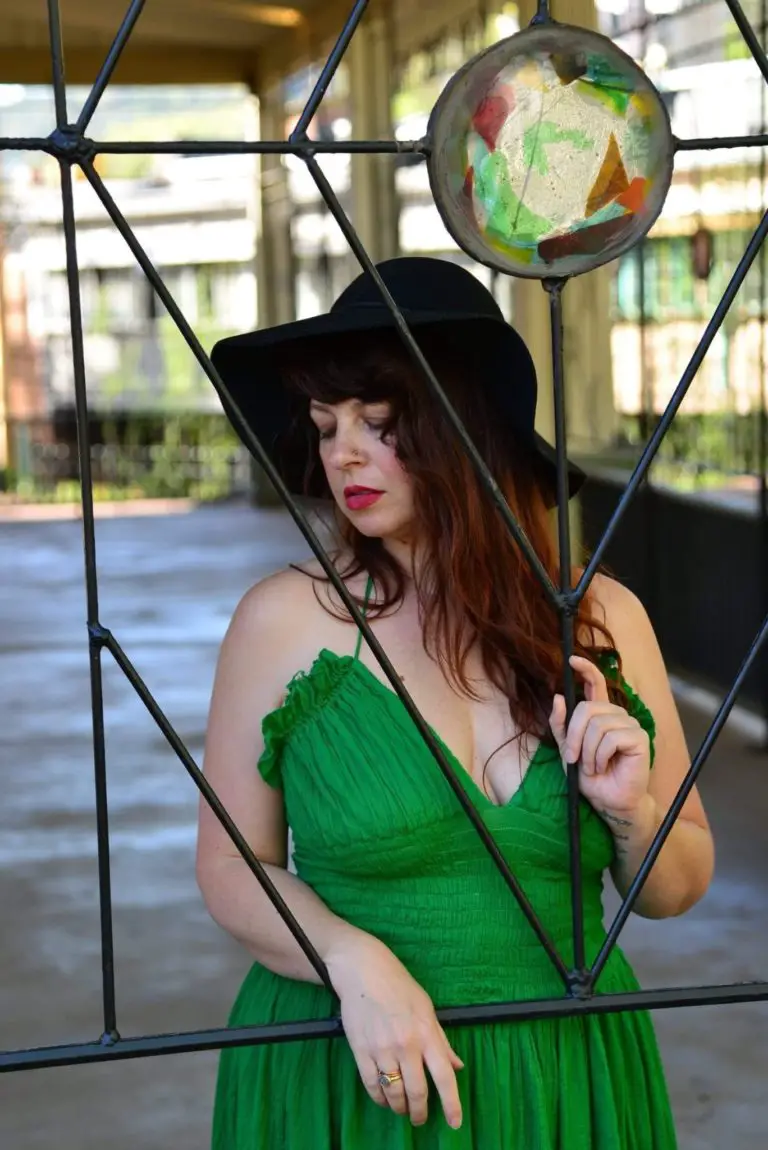 "It wasnt until recently that my patients knew about my other life," turning her words plafully. " I had a music program for middle aged school children. It was totally like School Of Rock; Kids would come together with no experience and become a total band. They would write all their own music and I would teach them chords – the language of music. I'd teach them: the chords are like a painters pallet." Xanthe would play them a C and ask, "what doesn't this sound like." And they would talk about it.
"What does a D sound like: Oh, Its bright. What does an Em sound like: It's dark and sounds a little angry. All of a sudden we would have this shared language through emotion. Kids are like sponges, they don't have all that insecurity and fear yet, so they would just do it, ya know. They are at that age where they are coming out of their innocence, and they need to know that is alright."
By combining life's passion with professional life, those surrounding Xanthe realize "I Practice what I preach. They realize, this is a brave chick."
A note from Xanthe: "If you want to be pleasantly spooked-out and hear your heart break a little bit and maybe then soar a little bit, [giggling] Come see me at Rockwood Music Hall, Sunday, June 23 at 3 pm."