Earlier this month, Fever Dolls released their third single, "Mrs. Carver." Similar to their previous two releases, this song was accompanied by a thematically sound music video. However, it would be a disservice to simply call this visual component a music video, as its narration and storytelling resembles elements of a short film. Just like "Gennifer Flowers" and "Adline," there are greater cinematic influences at play here that work together with the lyrics to ultimately enhance the listener's experience.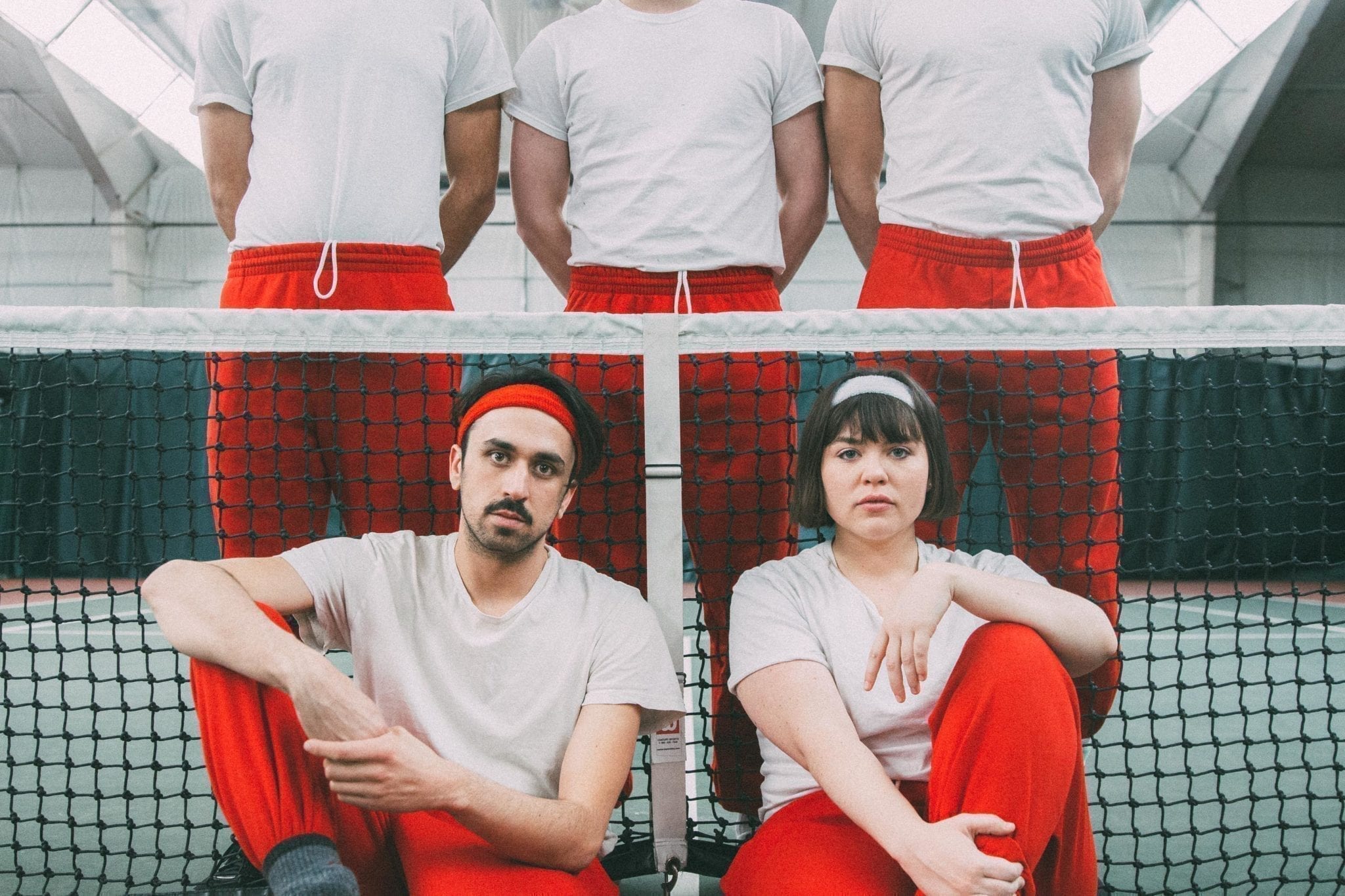 NYS Music had the pleasure of asking Renn Mulloy and Evan Allis of Fever Dolls questions regarding their creative vision and how visual media has influenced their music. 
---
Sammy Steiner: Who are some of your biggest musical influences? How have they influenced your work?
Evan & Renn: Our biggest influences are people that play no-frills, hook-driven pop music. We love Motown, new wave, and 70's FM radio, and see ourselves in that tradition. We're musical populists. We write choruses you can sing with your friends. 
SS: What (or who) excites you within the realm of music right now? 
E&R: RKS, Lizzo, Kacey Musgraves, Billie Eilish…people that transcend genres and think about their music as a fully immersive experience for their fans. That excites and inspires us. We're noticing more bands that aren't afraid to draw from pop music, write big choruses, or make the spectacle an equally important part of the live experience. We feel like there's a better responsiveness to our type of band than there was a couple of years ago.
SS: Lyrically speaking – do you draw on influences from your personal lives or through the lives of others? 
E&R: At first our songs were mostly autobiographical and confessional, but recently I've started writing more about made-up people. In general, I think I'm probably a better storyteller than a protagonist, and find that writing songs about fictional characters allows me to write about a wider array of subjects than when I was starting out and only writing about my own love life. Moreover, since we always wanted to be a theatrical band, it feels more in line with our vision to play ballads and story songs.
SS: Do you think the average person's relationship with music has changed with the rise of visual storytelling? What role has the convergence of visual media had on your creative process and ability to tell a story?
E&R: It definitely seems that for a lot of people hearing a song by itself isn't enough anymore. Why stimulate one sense when TV stimulates two! Even Spotify now incorporates video into the platforms of their top tier artists, with these slightly ridiculous 20 second loops of animation or video. For the record, this seems to be about as cool as the iTunes equalizer button, but the point is people are excited by the relationship between audio and visuals, and want more music that speaks to them in that way. 
Speaking as a member of this generation, I think television is the greatest art form ever invented, and it invades every part of my life and thought process. I constantly find myself reducing complicated life situations to derivative story arcs, and the personalities of people in my life to those of their most similar TV character. It makes living easy. Even when I write songs, I find my brain responds to what I'm writing by concocting scenes from fictional movies that play out in my head over the melodies. For a long time this seemed crazy, but now we try to lean into these associations and embrace the ways in which our band's music inspires images and non-musical stories for us. We feel like the output makes sense to our audience's listening experience, and has been more authentic and reflective of the way people in our generation's brains work.
SS: With an album on the way, what are your goals for the upcoming year?
E&R: We're sitting on a ton of recorded material that we'd like to release in the next year. The hold up is that I'm not a very capable engineer — but I'm getting better at asking for help and relinquishing control. The goal for the upcoming year, beyond the album, would be to release most or all of what we're recording right now. We're especially excited about a collection of songs and videos we're working on about different criminals throughout American history that we're calling, Only When Its Dark Out.
Be sure to follow Fever Dolls on Facebook for updates regarding new music.