After the recent news of the Bethel Woods Woodstock Anniversary show being scaled back, fans have turned their attention to original Woodstock co-founder Michael Lang's anniversary event for what may feel more like a Woodstock 50th anniversary celebration with headliners recently leaked.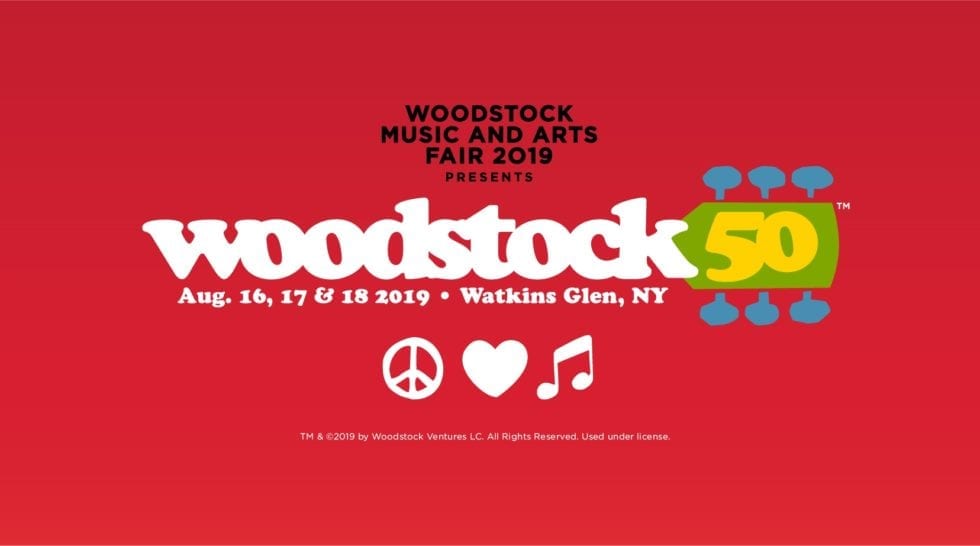 Billboard has recently reported that after a brief delay, Woodstock festival organizer's have wired a "full payment" to most artist appearing at the festival in advance. Some of those artist leaked include Dead & Company, The Killers, Imagine Dragons, Chance the Rapper, and Bethel Woods celebration-announced artist, Santana, who has expressed his desire to play both anniversary shows.
The reason for the delayed payments was due to the financial backers of the festival, Dentsu, trying to resolve possible attendance issues at the Watkins Glen site where the festival is being held, expecting over 100,000 fans. Considered a first year event, and Dentsu not being a major promoter like Live Nation or AEG, artists require 100% of their fee paid upfront before the lineup was announced.
Representatives for the main headliners told Billboard that they were paid weeks ago, but some of the other 80+ artist have not received payment making some fear the festival would be scrapped, and now pushing the February lineup announcement to sometime in March.
The day after reports surfaced that the event was having financial problems, Woodstock representatives confirmed that organizers had wired several million dollars to various major talent agencies that represent acts appearing at Woodstock 50. One agency boss even confirmed that all their artist have been paid in full, and festival camping organizers Superfly, has also been paid in full for the event.
Woodstock co-founder Michael Lang recently stated: "There's always been lots of rumors around Woodstock. We have excellent partners and an incredible talent lineup of over 80 artists which will be announced within the next couple of weeks. We're preparing a once in a lifetime event."
Woodstock 50 will take place at the Watkins Glen International Speedway on Aug. 16-18.