Umphrey's McGee's Ryan Stasik's New Band Blast off Late Night at The Brooklyn Bowl.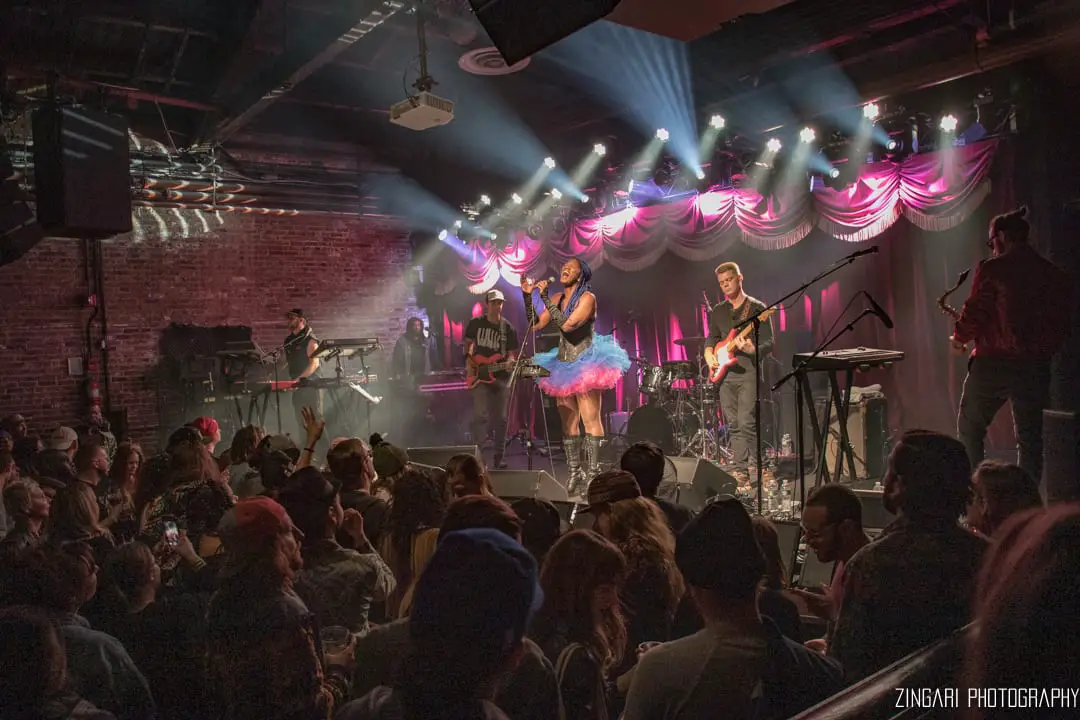 After a raging three night run at Brooklyn Steel Umphrey's McGee bassist Ryan Stasik brought his new band Doom Flamingo to The Brooklyn Bowl for a late night dance party. Fronted by the dynamic and tantalizing Kanika Moore, her soulful vocals accompanied by rolling bass line, broad horns, and an eerie darksynth soundscape set the night into hyper drive. Doom spent the night weaving through original material and covers including ZZ Tops Legs, the 80's classic Maniac, and Nine Inch Nails Closer. Support this awesome new band and be on the look out for new singles as they are released.
Setlist:
 Moonroller, Hot Wheels, F-16, Love On Hold, Replicant (new song debut), Telepathy>jam>Domingo's Drive, Across The Room, Legs, Maniac, Runaway. 
Encore: Bullshit Anthem, Cocaine Blues, Blade.