After an incredible Suwannee Hulaween and Philly run, The String Cheese Incident finished their Halloween  tour with two incredible shows in Worcester, Massachusetts at the Palladium on November 2 and 3.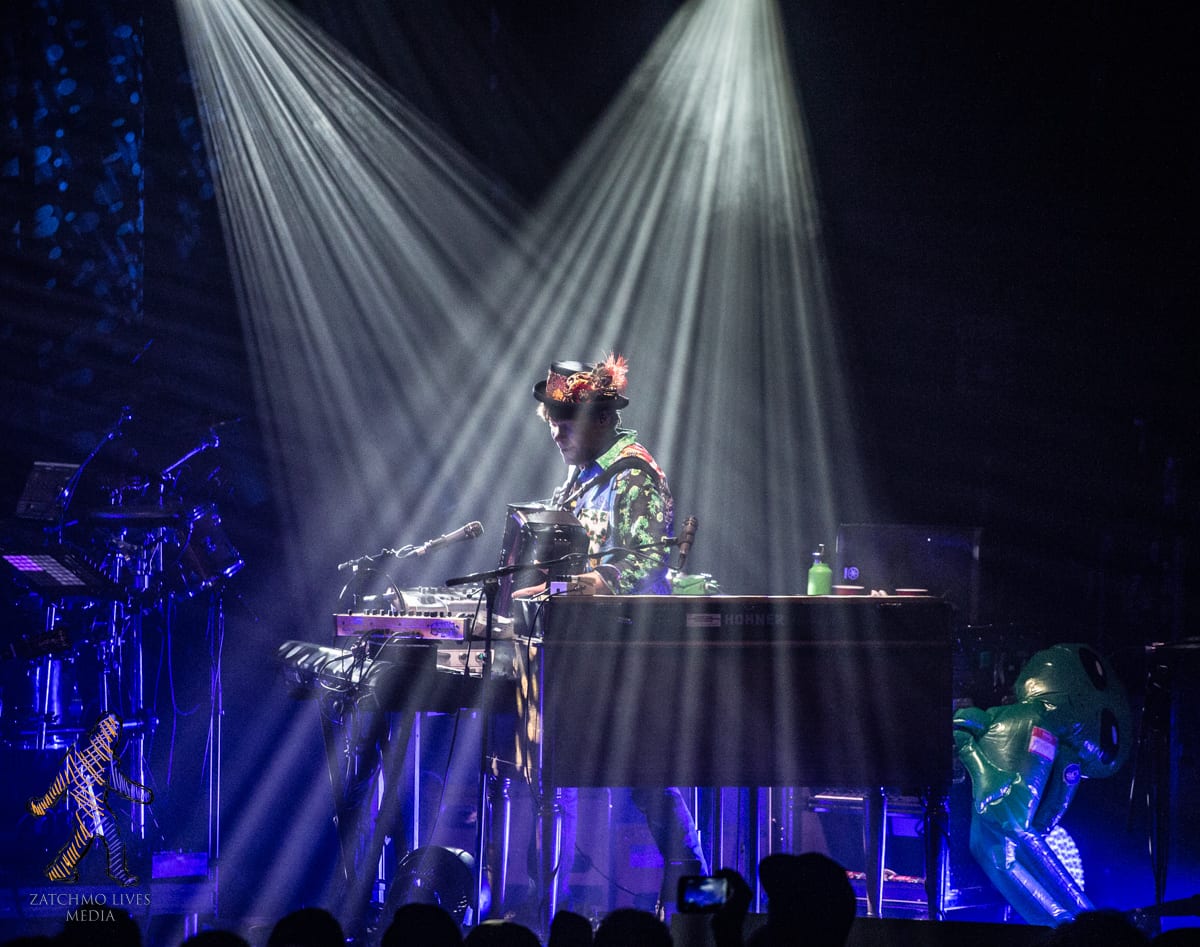 Friday, Night One
With 7 Hulaween sets and 4 in Philadelphia under their belt in the week prior, fans were unsure how the boys would be feeling coming into the weekend. Starting the first set off with the southern rock hit "On The Road," they quickly dove into an incredible jam-filled "Sometimes a River." Michael Kang belted on an 11-minute "Come As You Are" straight into an epic cover of Stevie Wonder's "Boogie On Reggae Woman." From Stevie, the boys continued this long string of non-stop jams to their salsa-inspired "Latinnismo," last played in July of 2007 at Horning's Hideout. They were really pulling out all the stops.
The second set continued the high energy of the first with just six songs. There are almost no words to describe how heavy and jam-filled these were, as there were very few words to be heard from the band. After a long "You've Got The World" to start, they began what would be close to 75 minutes of non-stop music. Cheese slowed down only slightly for one of Bill Nershi's bluegrass classics, "Windy Mountain," and the set ending with a 20-minute, extremely heavy "Howard."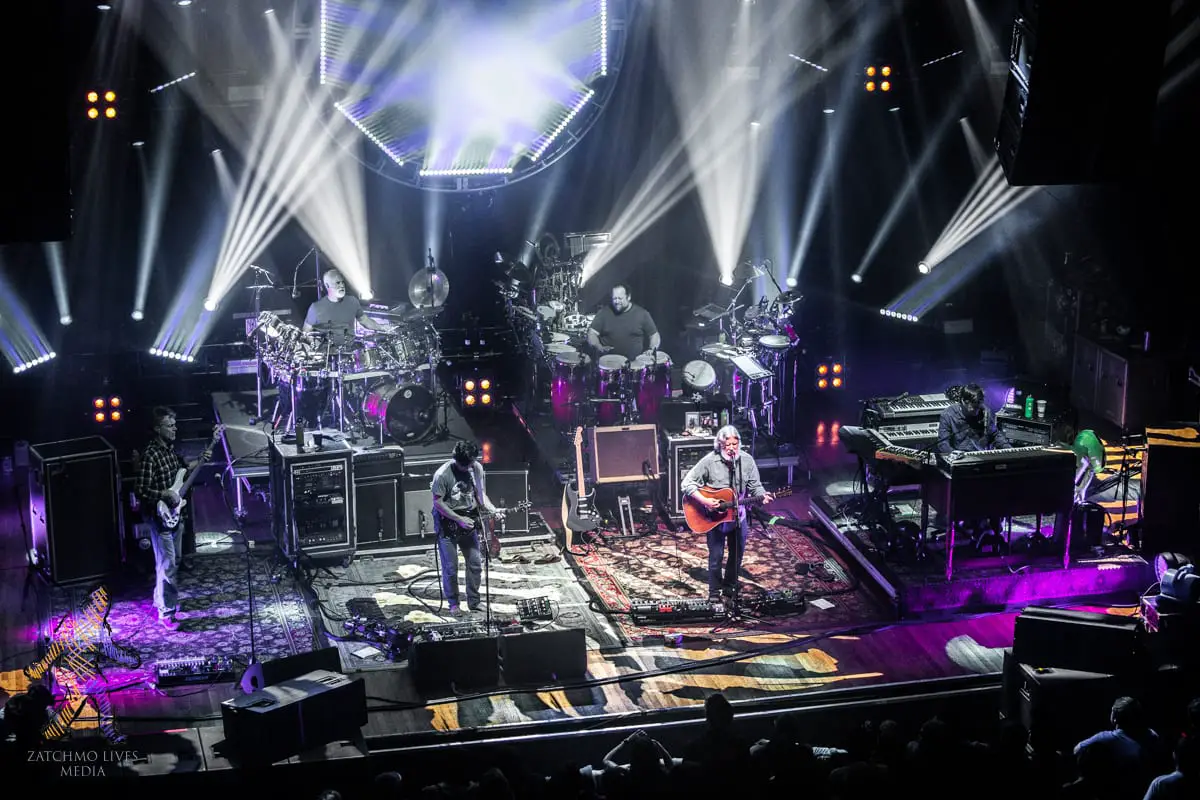 Saturday, Night Two
There didn't seem to be any way that String Cheese could match their intensity from night one. Everyone was sure they would have a very bluegrass-heavy night, which would still have been amazing, but they were wrong… very wrong. The first song was a powerful "Let's Go Outside," into The Who's "Eminence Front," then back into LGO. They began a long string of classic fan favorites with "Little Hands," covering Bob Dylan's "Just Like Tom Thumb's Blues," and ending the first set with yet another full fired rendition in "Rosie".
There is a lot of disagreement among Cheese fans about what they're best at. Many love them for their roots as bluegrass greats, while others can't seem to get enough of their heavier, more electronic bangers. The final set of the Halloween tour was one that everyone could enjoy. It was almost comical when the band went from one of their heaviest songs "Rivertrance" into "Pretty Polly" and back into Rivertrance. What makes this so incredible is Polly has long been sought after by the bluegrass-friendly fans, as it had not been played since October of 2013. After the set was finished with an eardrum-bursting "Beautiful," you could tell the band was in high spirits. With incredible jovial energy, they ended their Halloween run with one of their all-time greats, "Colorado Bluebird Sky."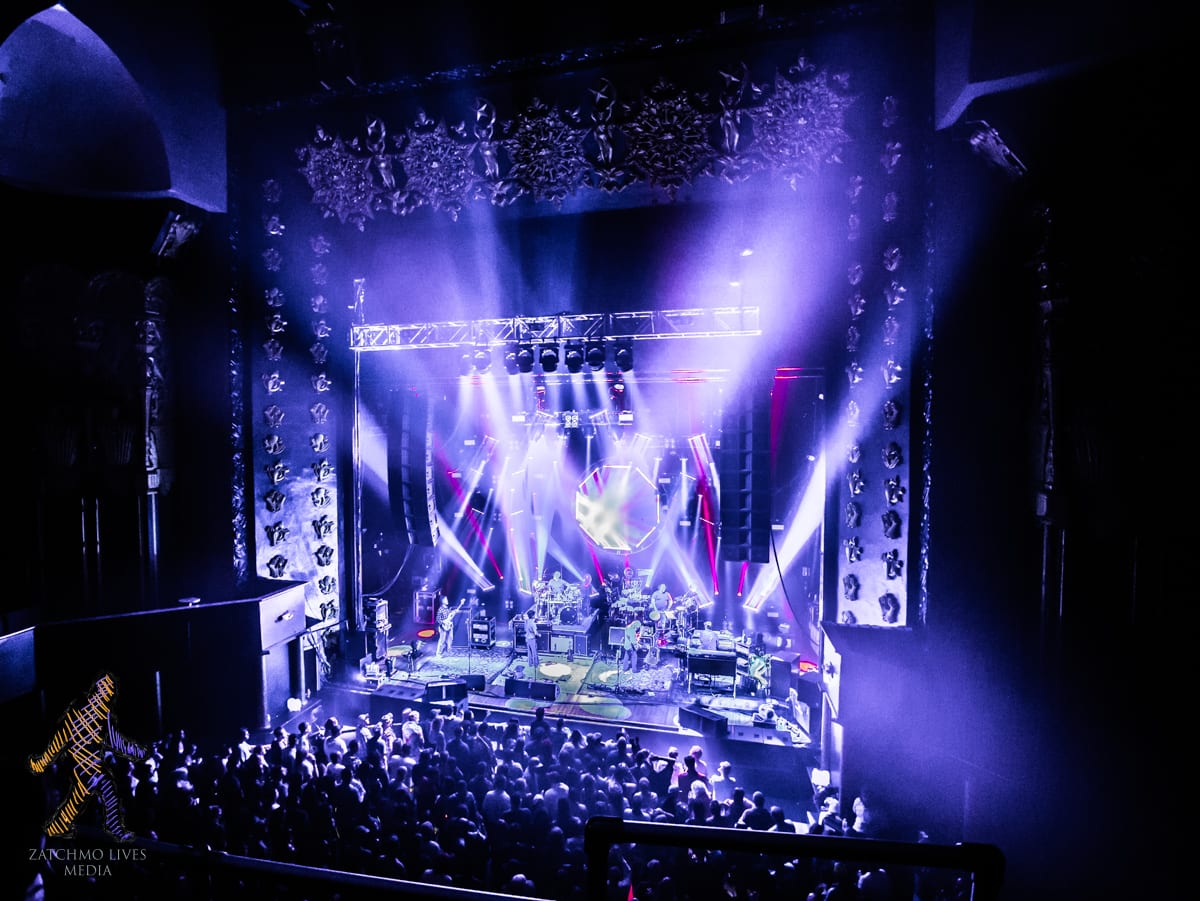 Fans old and new agree that these will go down as two of the best nights of Cheese in history, as would quite a few from this run, and a few more this year. The String Cheese Incident is one of the few bands that just continue to get better after 20 years together. They return to Colorado this New Year's Eve to Broomfield. They also have their Jamaican Incident in January. They have yet to release any other information for 2019, but rest assured, each show and every set will be very Gouda, whether aged or smoked.
Check out the photos from both nights below by Zatchmo Lives Media!