HeadCount and Penguin Young Readers have teamed up to collaborate on the creation of voting Mad Libs. Players can choose their own nouns, verbs and adjectives, and also fill in how and where they'll vote. The resulting voting story is a barrel of laughs, but can also help people to plan their voting in advance (which increases odds of turning up to vote, according to a study in the Association for Psychological Science).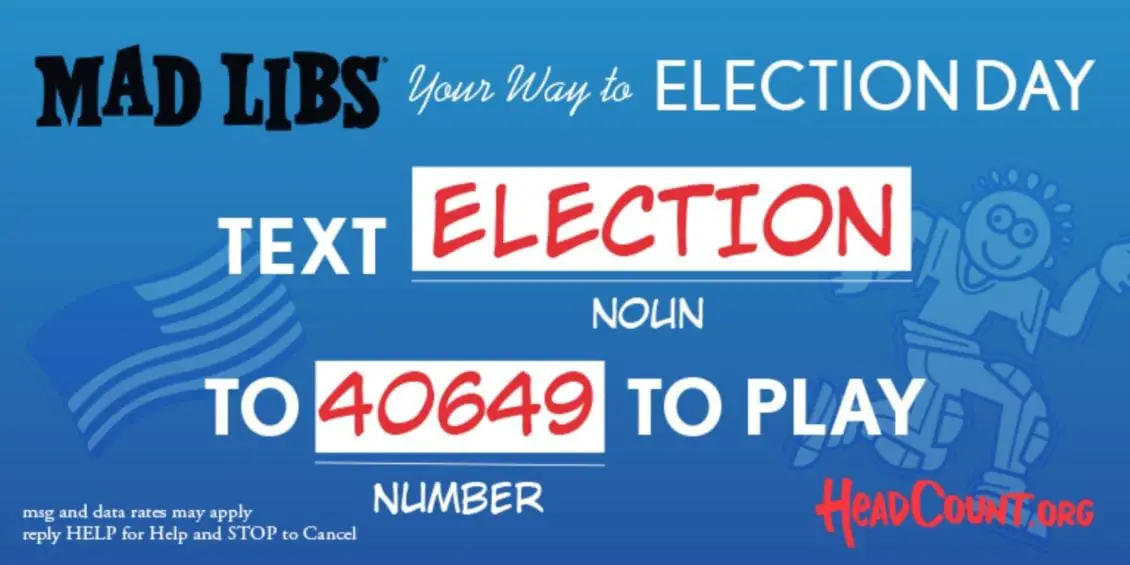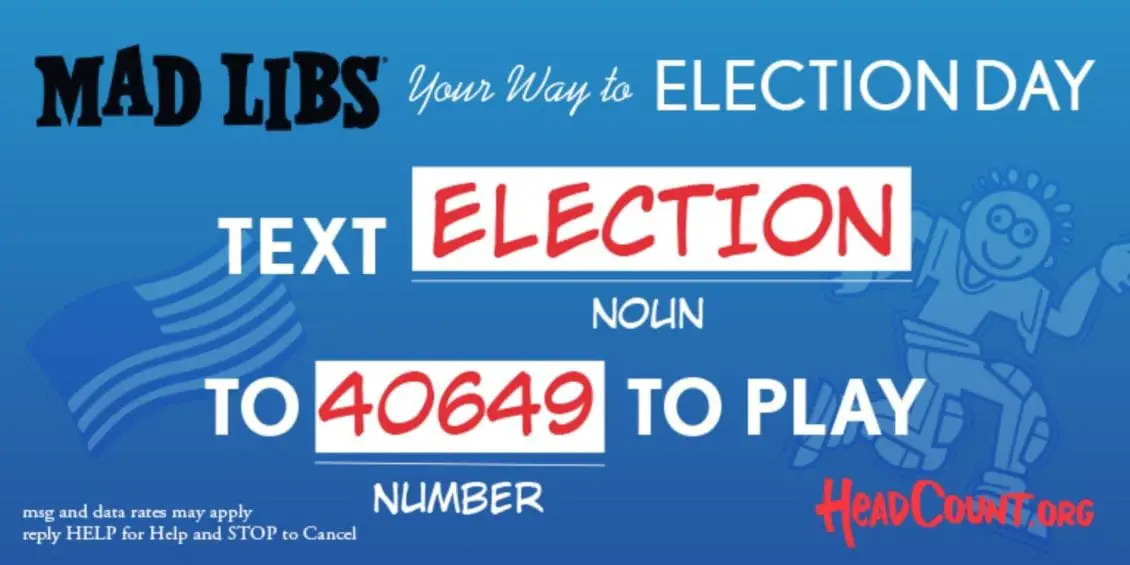 Take a peek at a sample by Andy Bernstein, featuring The Disco Biscuits. Join in the fun at MadLibs.HeadCount.org or text "ELECTION" to 40649.
HeadCount is a nonprofit organization which registered over 75,000 voters at concerts, music festivals, cultural events and online this year.