Buffalo-based, rock-quartet Aqueous is celebrating the launch of their latest LP, Color Wheel, with one of their most extensive tours to date starting on October 24th in Hamden, CT. This year the group will be bringing their notorious improvisational style to the legendary Knitting Factory in Brooklyn for Halloween. "We take Halloween pretty seriously over at camp AQ. In previous years we've done some wild themes where we'll incorporate all the music and the whole vibe of whatever the theme is," shares Aqueous guitarist, Mike Gantzer. Previous Halloween themes have included Wizard of Oz, Back To The Future and Super Mario Brothers.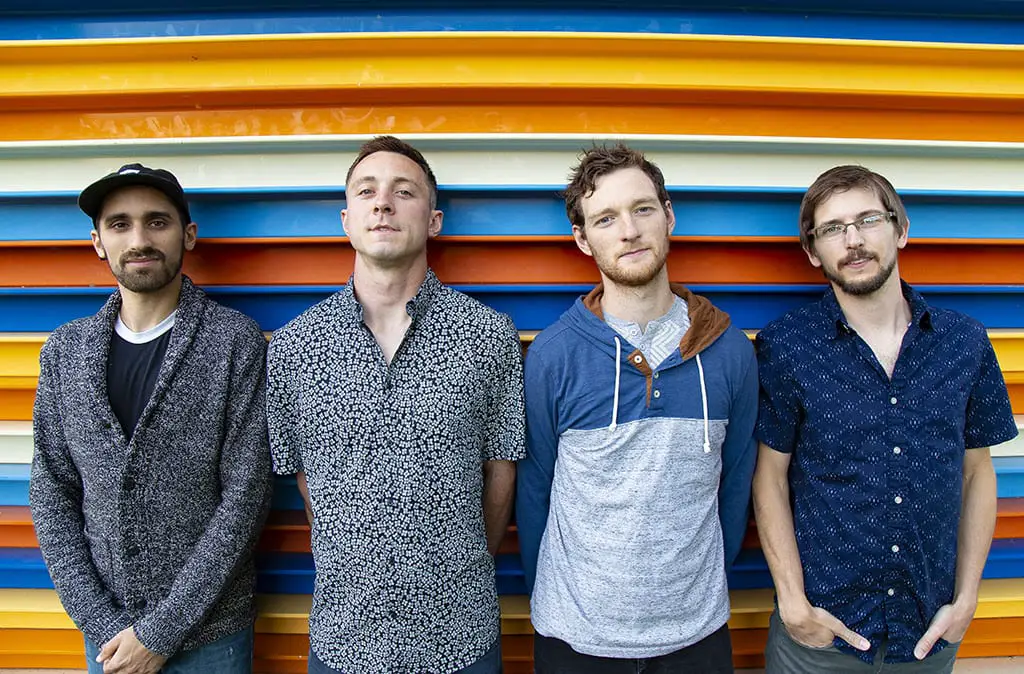 Attendees of this year's Halloween special can expect a one-of-a-kind, Nicktoons influenced performance from the group backed with support from Chicago-based band Mungion (pronounced mung-yin). Gantzer spoke further regarding the excitement and motivation behind their upcoming event by stating,
We wanted to pay tribute to a golden era of cartoon history: Nicktoons! We all grew up loving shows like Doug, Rocko's Modern Life, Rugrats, Ren and Stimpy, Hey Arnold, Spongebob Squarepants, and the list goes on and on. The music from a lot of these shows is so awesome, and it's gonna be a blast diving down this rabbit hole of nostalgia and blending the whole Nickelodeon vibe within the AQ sound. Add Mungion as support to the mix, and you've got a pretty bombastic show going down for Halloween this year.
Limited tickets remain for Aqueous' Halloween hi-jinks at the Knitting Factory. All other upcoming tour dates for the Color Wheel tour can be purchased via Aqueous' website.