This is part 3 of a series looking back at the history of Phish in Albany. Here are Part 1 and Part 2 as we eagerly anticipate the next round of shows at the Times Union Center this week.
December 1, 2003
2003 was a special year for Phish as it marked the band's 20th anniversary of their first show ever.  December 2, 1983 is generally recognized as the first public gig – a low key affair at a University of Vermont cafeteria where they may have even been known as Blackwood Convention. After ditching that moniker, and trading out guitarist Jeff Holdsworth for keyboardist Page McConnell, the Phish brand grew quite successfully over the next twenty years.  To commemorate the occasion, Phish scheduled a "short but sweet" 4-show tour of the Northeast that culminated in a 20th anniversary show on December 2 in Boston.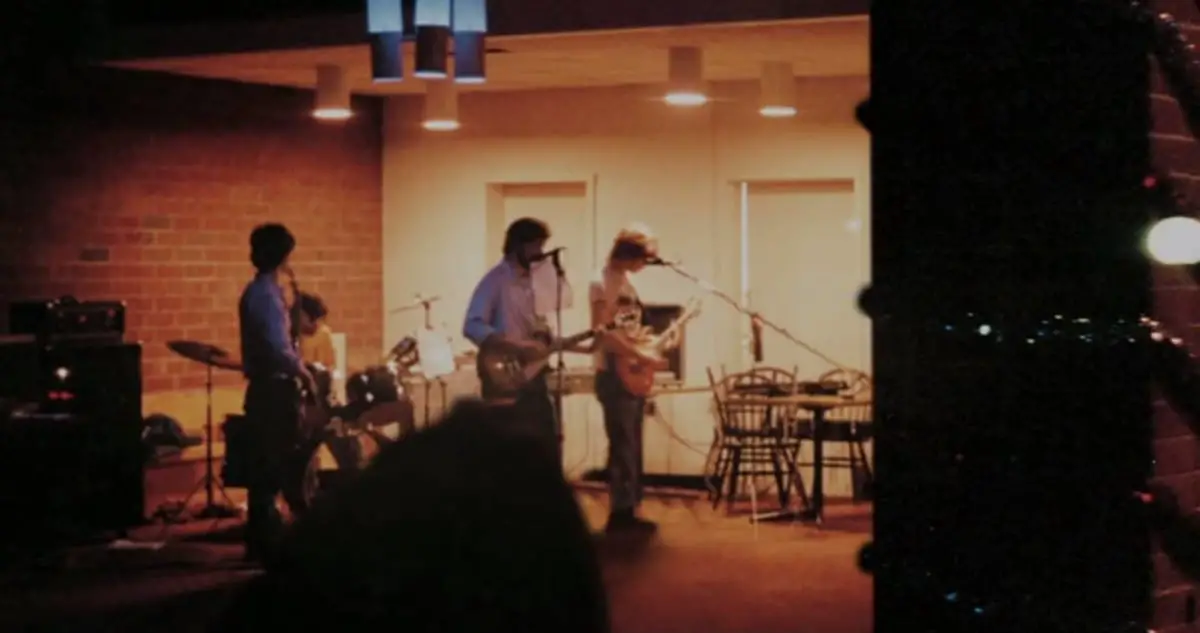 12/2/83 Harris-Millis Cafeteria – University of Vermont
No proper fall tour in the Northeast, no matter how short, would skip over Albany, which was the penultimate stop.  Remember, this was before Phish laid permanent claim to Madison Square Garden for indoor NY shows.  The first two shows of the tour did not disappoint at all with special guests like the Dude of Life popping out for the encore in Long Island and Tom Marshall joining in on a classic version of "Buffalo Bill" the night before in Philadelphia. Now it was Albany's turn and the band went even further back in their history for this guest selection.
In a move that seemed to be well kept under wraps, Phish brought out founding member and guitarist Jeff Holdsworth for a string of songs in the the latter part of the second set,.from the old school choice of "Camel Walk" to the "Run Like an Antelope" closer.  In between these, Phish kept the nostalgia vibe strong with throw backs like a cover of "Long Cool Woman in a Black Dress," the first song at the first gig 20 years ago, and the Holdsworth-penned "Possum" that's a regular at live shows to this day.  While nothing was quite astounding from a musical perspective in this portion of the show (Holdsworth seemed to be very low in the mix), the band still afforded him some solos to take as everyone got a fun glimpse of the band's origins.
Set 1: Chalkdust Torture, Stash, Guyute, Thunderhead -> Sparkle, Wolfman's Brotther -> Good Times Bad Times
Set 2: Tweezer -> Also Sprach Zarathustra > You Enjoy Myself, Camel Walk, Possum, Long Cool Woman in a Black Dress > Run Like an Antelope
Encore: Fire
Note – Camel Walk through Antelope with Jeff Holdsworth on guitar
November 27 & 28, 2009
Fast forward 6 years later and it was a whole different state of Phish in Albany.  After the band's disastrous "farewell" festival that was Coventry in 2004, a second hiatus followed that lasted almost five years and was finally ended with a trio of triumphant return shows at Hampton Coliseum in March of 2009.  After those shows and a successful two-legged summer tour and Halloween shows in Indio, CA, the band was truly on the way back and picking up steam as they forged a new chapter in their career.  While some jaded fans may have complained the consistency of quality live shows wasn't the same yet or that the band's "new sound" wasn't quite the same, it's generally agreed that Phish made an impact statement with this set of Phish Albany shows, courtesy of one of the most acclaimed stretches of music to this day.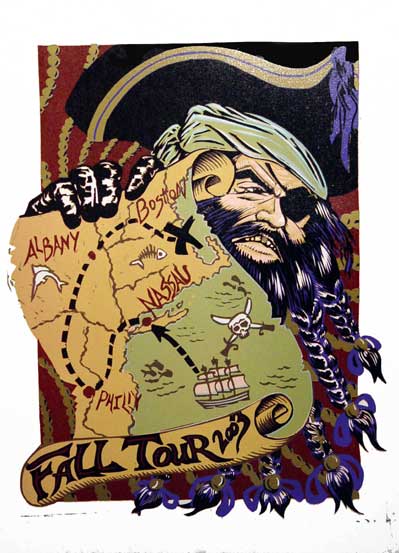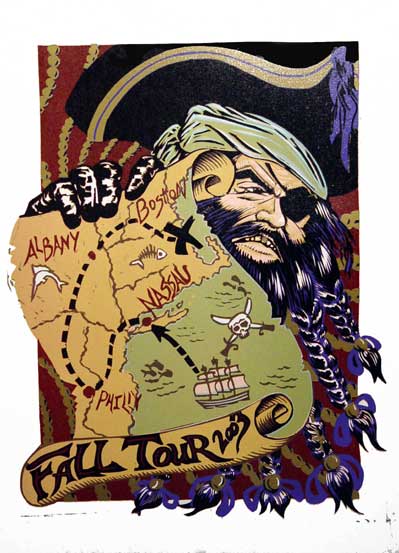 Each of these shows has a flavor all their own in terms of what makes them special.  Friday the 27th was highlighted by some unique song selections and a couple of memorable debuts.  With an energy only upstate New York can deliver, Friday started off with a rip roaring "AC/DC Bag" > "Maze" one-two punch and things only took off from there.  The first set also featured an electric "Gumbo" that gave MacConnell more than enough room to show off his chops and the very rare "Two Versions of Me," from the band's 2004 release Undermind.  So rare, in fact, the song hasn't been played live since.
Friday night's second set was marked by two Phish debuts, one of which is still a live show staple. After a dark and moody "My Friend, My Friend" opener, the band played "Golden Age" for the first time ever, a TV on the Radio cover that few saw coming.
The rest of the second set continued to build with another cover, Little Feat's "On Your Way Down," before a truly epic sequence of "Fluffhead" > "Piper" > "Tomorrow's Song," another true rarity plucked from Undermind and, to this day, the only time the song has been played live.
Set 1: AC/DC Bag > Maze, Driver, My Mind's Got a Mind of its Own, Gumbo, Bouncing Around the Room > It's Ice, Two Versions of Me, Timber (Jerry) > Limb by Limb, Cavern > Light
Set 2: My Friend, My Friend > Golden Age, On Your Way Down, Fluffhead > Piper > Tomorrow's Song, Prince Caspian > Harry Hood > Suzy Greenberg > The Squirming Coil, I Been Around
Encore: Fire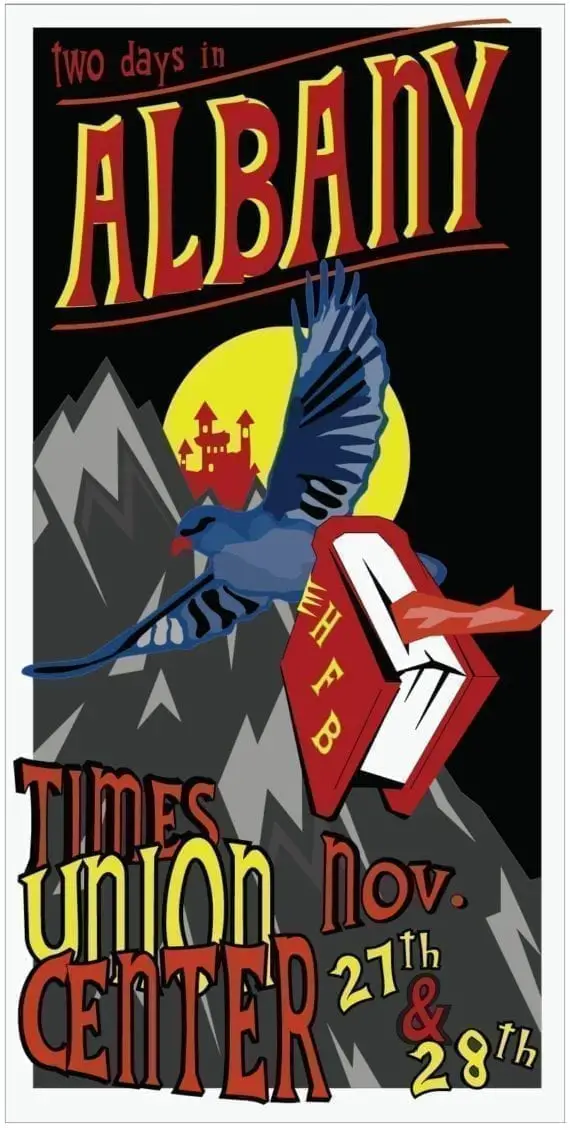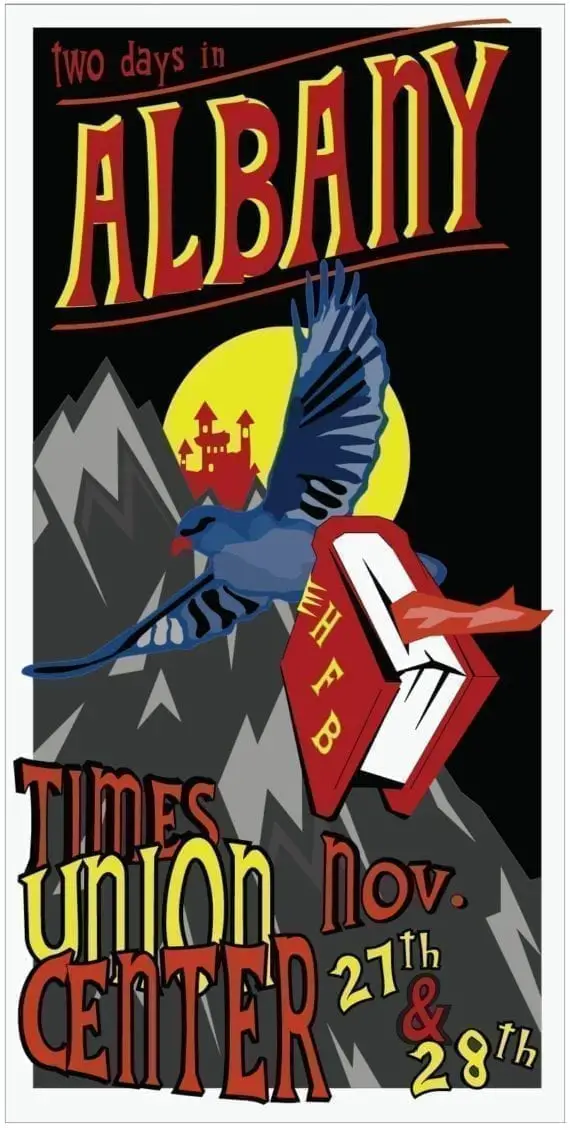 Saturday night's Phish Albany show picked up where things left off the night before and turned the intensity up a notch, if that were at all possible. Starting with an ebullient "Party Time" opener, the atmosphere inside The Knick was electric as fans rejoiced in another show that helped further cement the band's status as "back." The first set also had its share of fun song selections like "Sanity" and "Foam" as well as the triumphant return of "Vultures" for the first time since the band's reunion.  But this show will go down in lore for the incredible piece of improv that began the second set.


"Seven Below" began things with a tightly wound composed section played with precision, that soon turned into a driving, soaring jam thanks to the efforts of bassist Mike Gordon and drummer Jon Fishman. The improvisation then touched on elements of prog rock, ambience and then some all while being fueled by majestic guitar play from a seemingly happy and healthy Trey Anastasio on guitar. As the jam slowly petered out some 20 plus minutes later, the distinctive opening guitar riffs of "Story of the Ghost" came into play and Phish was off and running again.  A spirited and quick run through the song's composition, fueled by plenty of singing along from the crowd, soon yielded to bouncy, near blissful jam that eventually turned into a dark, sinister, almost heavy metal-ish type throwdown, serving as the surest sign yet that Phish was back in a big way.
They could have ended the show right then and there and few would have complaints.  A more than appropriately named cover in The Velvet Underground's "Cool It Down" followed and was fairly short lived before a direct segue into "Gotta Jibboo" that picked things back up.  However, it would be near impossible to top the masterpiece that was the close to 48 minutes of music that the first two songs produced.  A monstrous "You Enjoy Myself" serves as only a footnote on this Albany classic.
Set 1: Party Time, Stealing Time from the Faulty Plan, Uncle Pen, Sanity, Foam, Walk Away > NICU, Alaska, Split Open and Melt, Joy, Vultures, Backwards Down the Number Line
Set 2: Seven Below > Ghost, Cool It Down > Gotta Jibboo, Let Me Lie, Wolfman's Brother > Julius
Encore: You Enjoy Myself
This concludes NYS Music's look back at the history of Phish in the city of Albany.  Phish plays the Times Union Center on Tuesday, October 16 and 17, as it prepares to write a new chapter in this story.