The Great NY State Fair is like no other event of the year.  Over a million attendees meander the fairgrounds throughout the week, scoping out the best eateries to gorge their faces at, visiting all their favorite exhibits and animal barns, braving the carnival rides, and spending tons of money on winning a super-sized stuffed animal that probably won't even fit in the car for the ride home.  In today's economy this is one affordable family-filled excursion this has become a family tradition for many. We all have our favorite things and traditions while at the Fair, and the diverse attractions and exhibits offer something for everyone. That's what makes the Fair the Great New York State Fair!
Another tradition at the Fair is the amazing music fairgoers get to experience for free.  When most things are beyond our means, this gift comes with the price of admission and never ceases to amaze me at the quality of acts they are able to get twice a day.  This year's lineup had something for everyone; every genre was represented.  Starting the Fair off with a bang on Day One was a mix of rap with Mir Fontane, and rock legends Blondie.  You may think that Mir Fontane and Blondie have little in common musically, but I beg to differ. Although "Rapture" was not the first rap song ever to have commercial success, it was the first to hit the charts and, some say, the first to be aired on MTV.  Blondie introduced us to a Fab Five Freddy and Grandmaster Flash, as she sang of the "Man from Mars."  Although it was on the B-Side of Walk Like Me, the song grew legs and took off running in 1981, climbing the charts to number one on the US Billboard Hot 100.
Mir Fontane may not be a household name for some, but I didn't mind him.  It's difficult to describe if he is versed at what he does, as I'm not qualified to judge.  But if I was to give a personal opinion here, this wasn't anything that would make me change the radio station. I would continue to listen. He had a great stage presence and got the audience engaged from the moment he came out.
As the day wore on, the crowds began to fill in as the show time neared.  You can always tell when there is a favorite act as the seats begin to fill in earlier than usual.  Taking my place up front, I watched and listened to the scuttlebutt of stories of those waiting, sharing with each other memories of Blondie back in the day.  Whether it was shows they had seen or songs that they loved, there was a strong connection – one to which I could relate.  Back in the '70s and '80s, female-fronted bands were a rarity.  Blondie was a role model to those who followed music.  What made Blondie unique was her ability to be herself and share her craft in her own way, whether it was through her lyrics, her videos, or her presence itself.  She was unique and fascinating.  Fast forward 40 years and she's still that beautifully expressive individual.
With an estimated 18,000-20,000 in attendance that first night, she took the stage and it was as though the clock rewound to 1981 for me as she stood there singing all of my favorite hits.  Joining her on stage was original member Clem Burke on percussion, with Matt Kitz-Bohan on bass, Leigh Fox on keyboards, and Tommy Kessler on guitar. Although not elaborating, Deborah Harry mentioned Chris Stein's absence as he was greatly missed by all. Despite being down one member, they were on their 'A Game'.  Belting out both original hits from back in the day and newer recent releases, she captivated the audience and had them on their feet dancing and singing along from song number one. Still marching to the beat of her own drums, her stage ensemble included a cape that said "stop fucking with the planet", to a '60s-like swing dress, to an Under Armour neon pink shirt that only she could pull off as the ensemble lit up the stage under black lights. To say she's still got it is an understatement.  She's got it and, like great wine and whiskey, has only gotten better with age.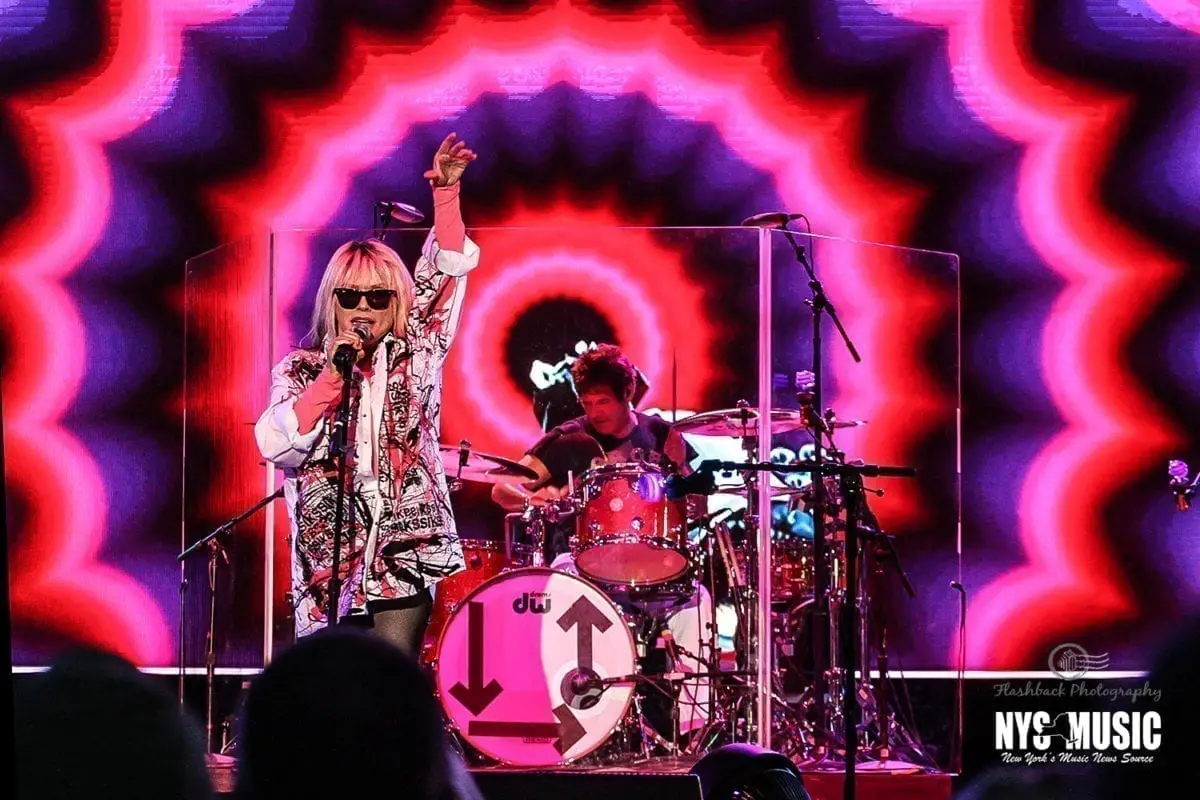 The week progressed along nicely with shows and events going off without a hitch.  Even when Dickey Betts had to cancel his appearance due to a medical condition, the Fair was able to substitute the Dropkick Murphys in his place without batting an eye.  A first time appearance for the Murphys at the State Fair, they were quickly a crowd favorite as attendees began to fill in and pack Chevy Court in anticipation of their favorite Celtic Rock band.  People called off work and traveled from all over for this last minute show.  Listening to fans share memories of performances at Fenway Park on St. Patrick's Day, I knew this truly was a score on the part of the Fair.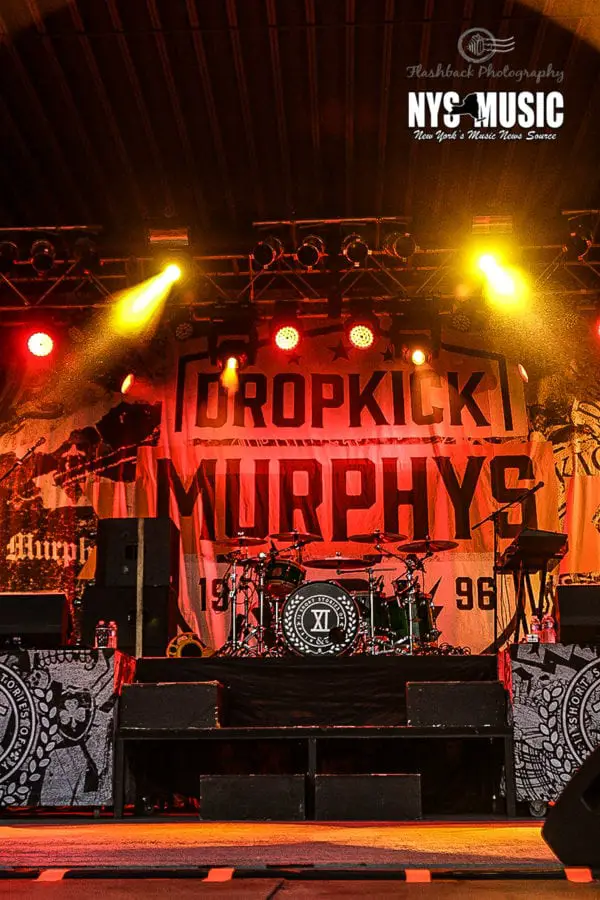 A Celtic music lover myself, this was a first time performance for me.  This Boston-based band has been around since 1996, how they escaped me until today was beyond me – perhaps because they are a little edgier than the bands I normally see at the Irish Festivals.  As the Fair prepared for the rowdy crowds this band usually incites, the troopers were placed along the fence line and ready in the event a mosh pit and crowd surfing began.  Not that their fans usually get too unruly, but because this was not a normal venue for such activities.  As the band began to play, I could certainly see why their fans love them so much.  Their energy was off the charts.  Frontmen Al Barr and Ken Casey flew around that stage in a non-stop blur for the next hour or so, making it difficult to even photograph them.  Fans sang the lyrics verbatim and when Casey came out into the crowd to sing "Rose Tattoo," they loved it. Heck, I loved seeing that. Artists that are there for their fans garner much respect in my book and this band is known for being down to earth and right there for and with their fans.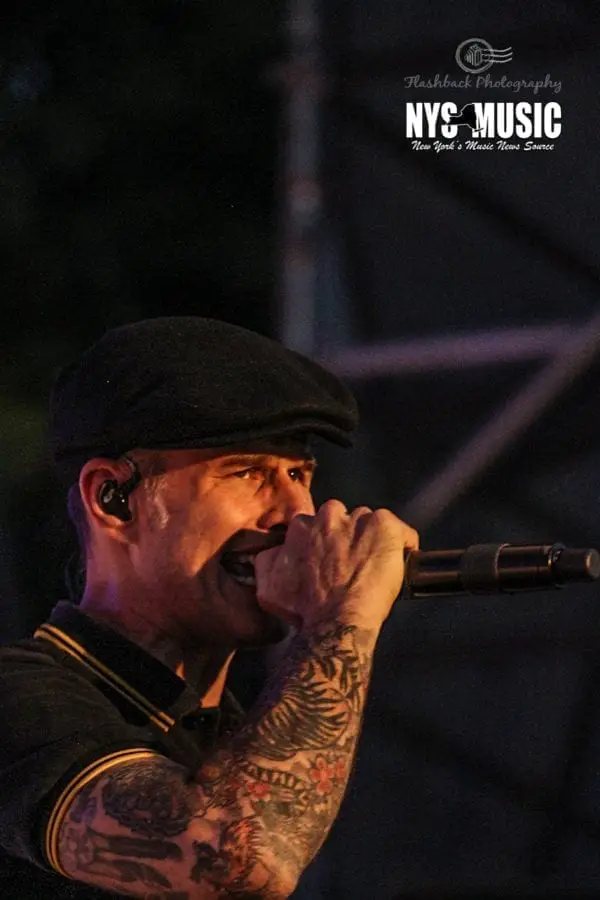 The variety of music at the Fair was vast and although I didn't have a chance to see everyone I wanted due to scheduling conflicts, the quality of acts was unprecedented in my book.  A first time look at Live, the band, was enjoyable for many, including myself.  Touring with the Counting Crows this summer, they certainly packed a punch, filled the seats on a hot August afternoon, and gave the fans a show heating up the stage for the latter performance.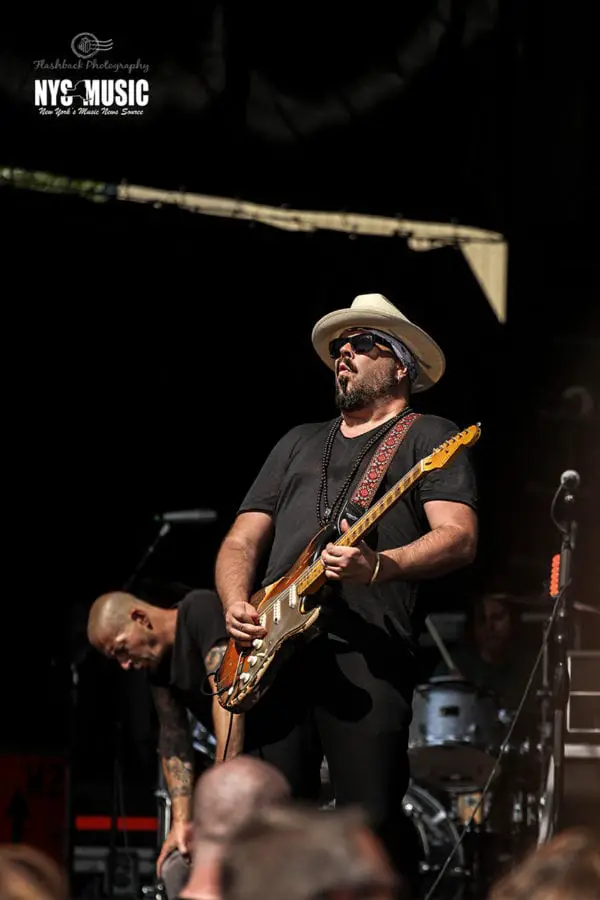 An arena band for certain, The Counting Crows sell out no matter where they go.  In my personal opinion, Adam Duritz and his band are musical geniuses. Their ability to tell a story is more than just the simplistic vantage we are accustomed to in musical lyrics. Their songs are more than just lyrics, they are literature.  The story they tell has depth, has feeling, and the characters have emotions. Duritz's ability to convey this is a gift and I'm moved every time he sings. This was one show I knew I had to make the time for. No matter what is going on, when Counting Crows come to town, I'm there.  Duritz seemed very at home with the crowd that night.  Sitting, singing, smiling, and engaging with the audience and his band; it was a joy to see him so light hearted. Normally, he's so focused into his music and performance and serious.  That night it was just a jam session with thousands of his closest friends.  One of his best performances I've seen yet.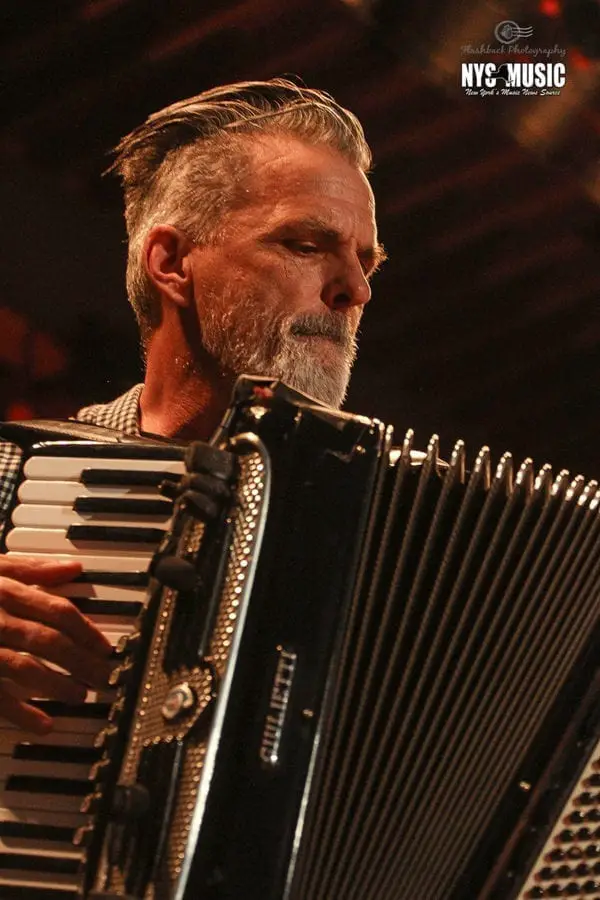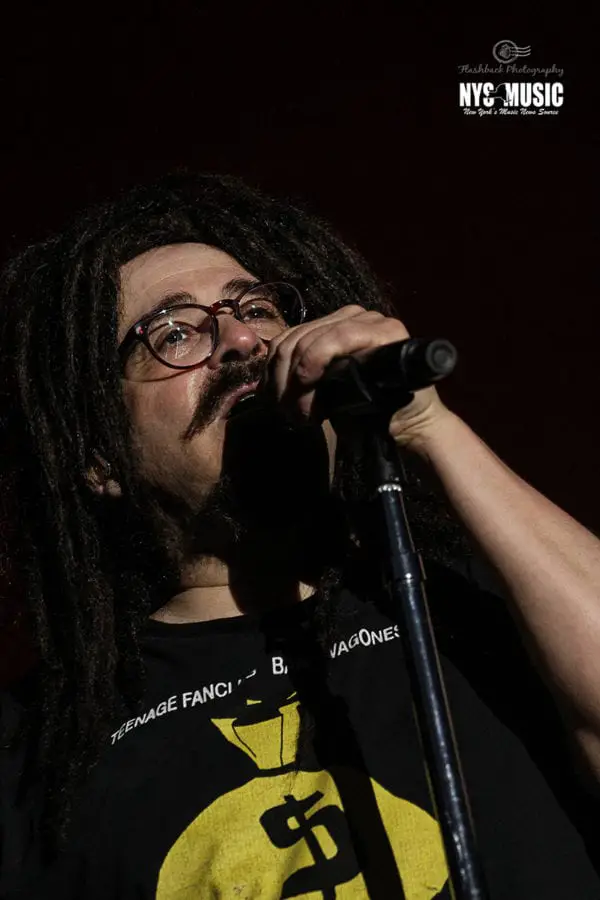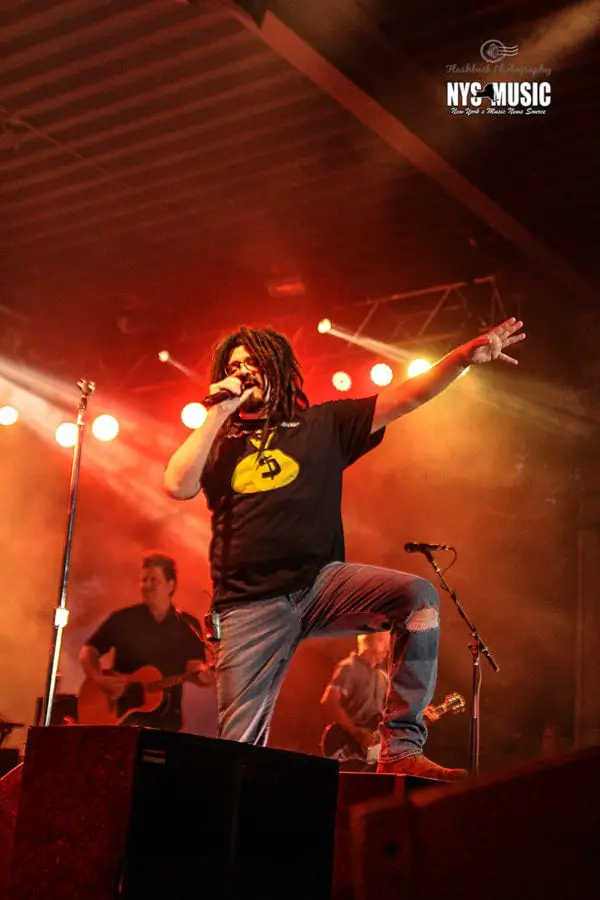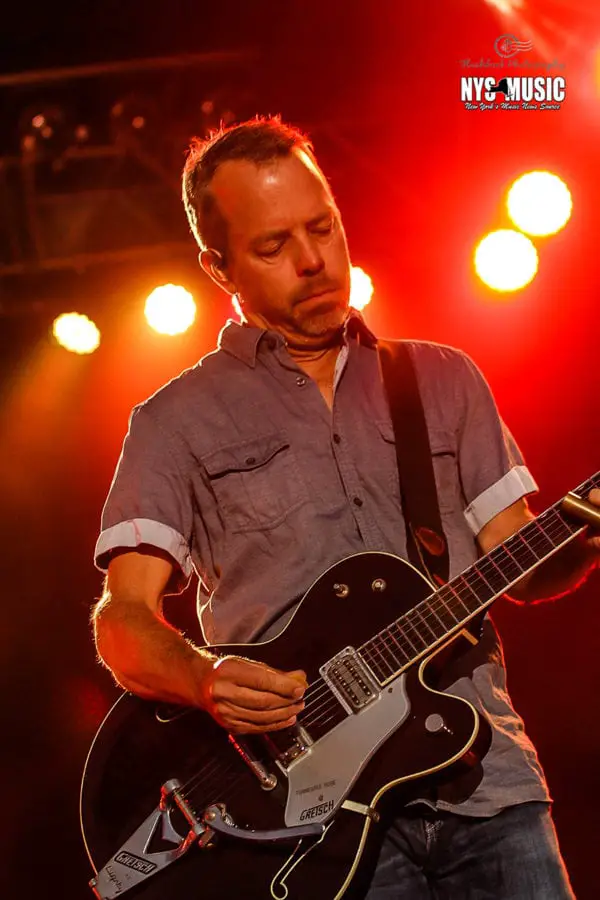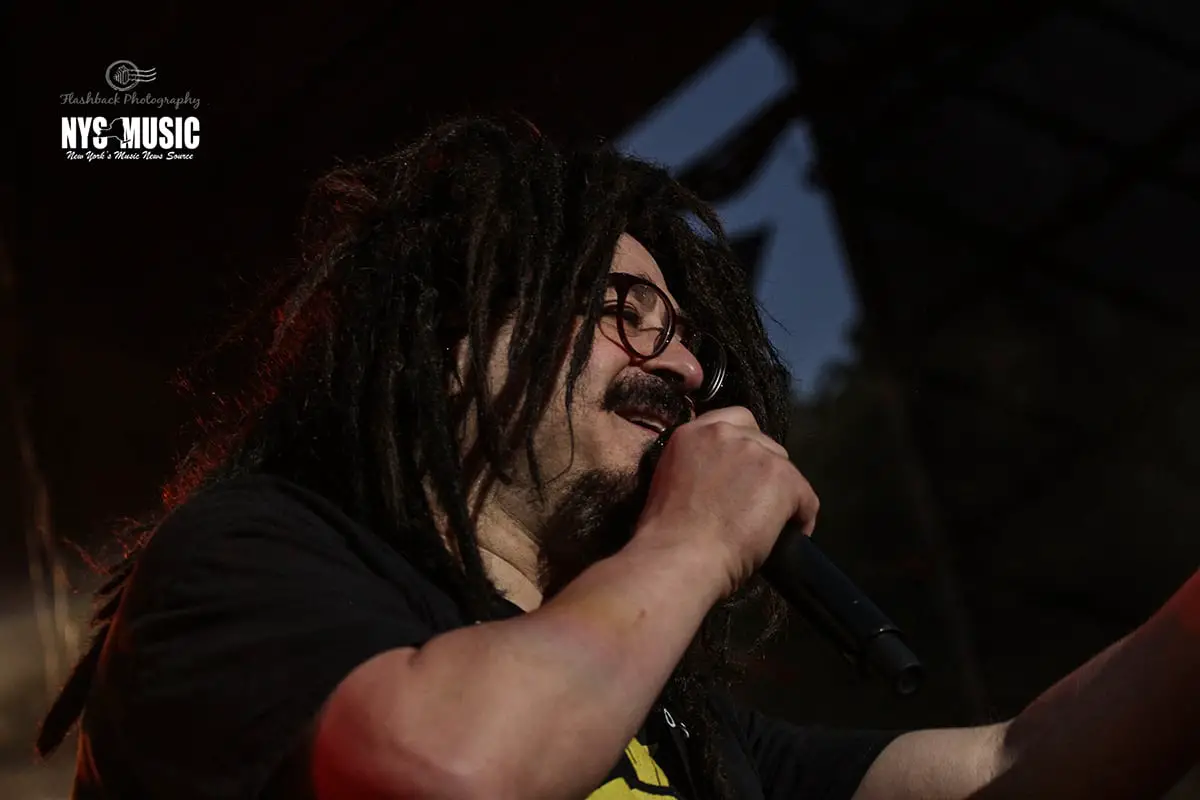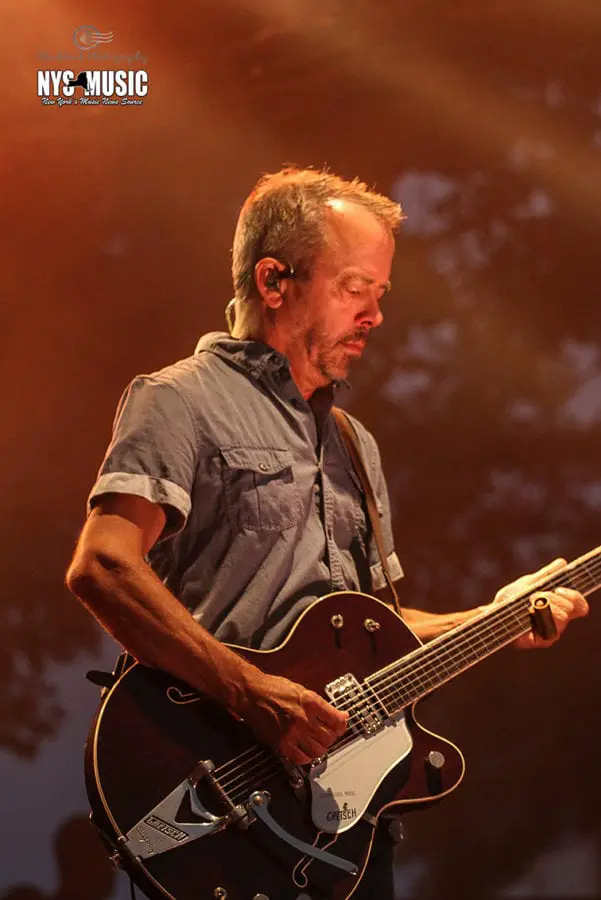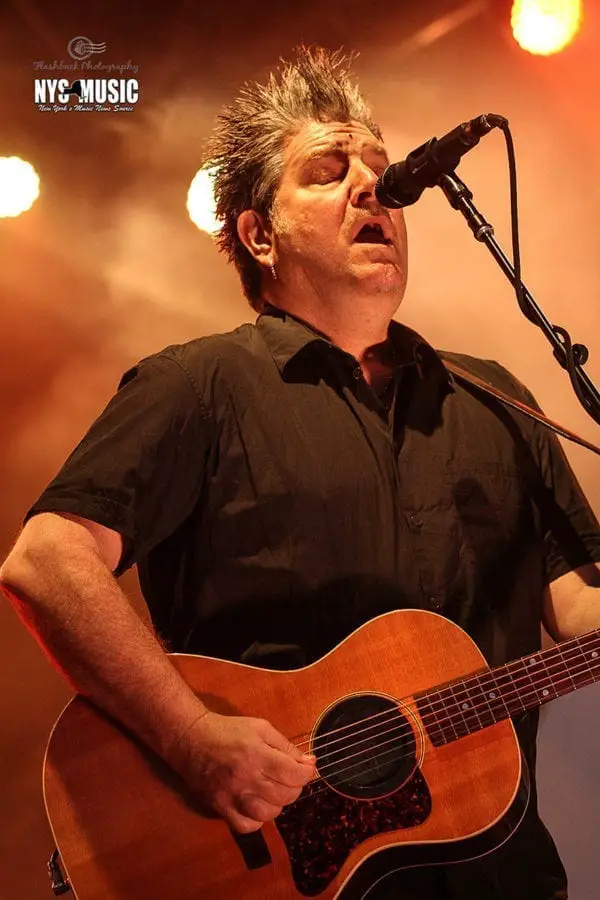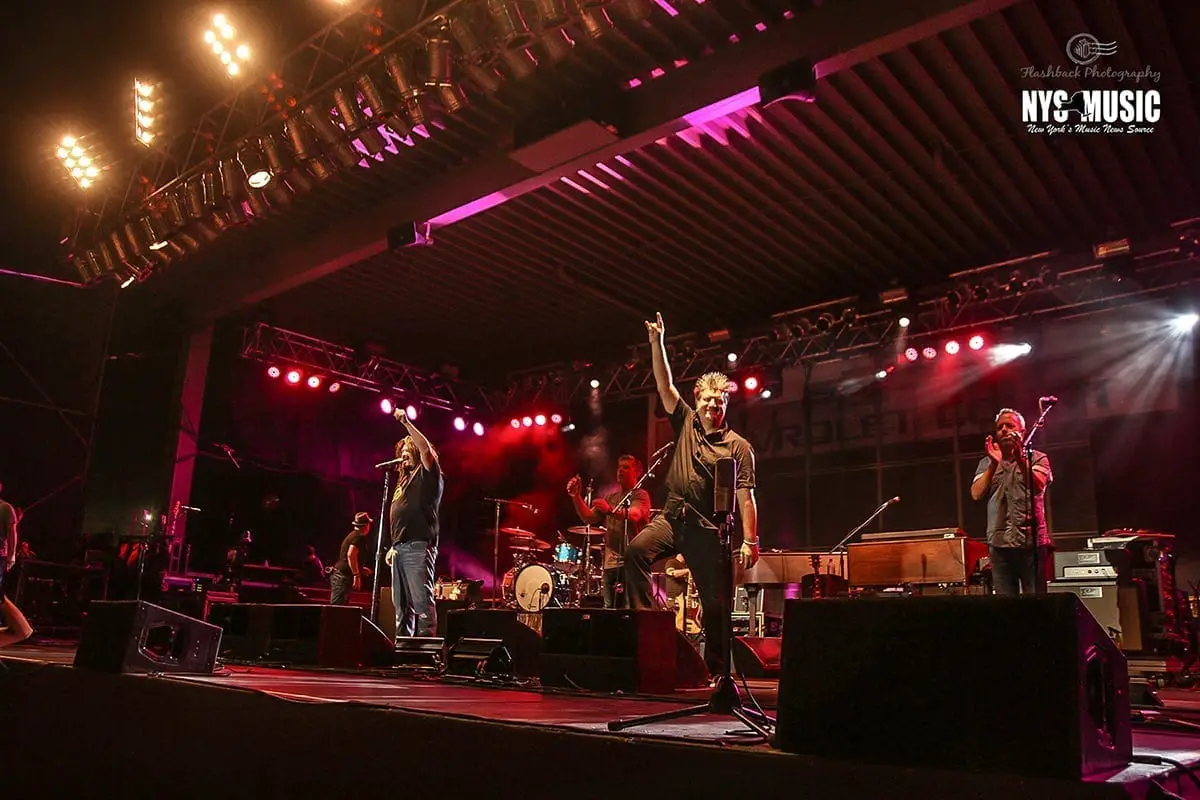 There just wasn't enough time in the day to see everything I wanted.  For the most part, the weather held out for all of the shows, with only a few hiccups during the weeks of the Fair. The Lil Yachty show was unfortunately canceled due to rain, and then the incidents that followed the Boogie Wit da Hoodie show will un-foundly fuel the fears of trouble that is often associated with rap acts.  Unrelated, other than the trouble makers arrested that were there the same night as that show, we hope the Fair will continue to book rap artists as the majority of those in attendance that evening have rare glimpses in this area to see their favorite rap performers.
As we close the book on the 2018 Great New York State Fair performances, it's exciting to see what they will begin to schedule for the new Exhibition Center at the fairgrounds.  This new facility is huge with state of the art features, and we look forward to seeing the variety they bring there.  Hats go off to the staff and coordinators for this year's events and a job well done.
______________________________________________________
Set Lists
Blondie: One Way or Another, Hanging on the Telephone (the Nerves cover), Fun, Call Me, Gravity, Rapture, Fragments (an Unkindness cover), Maria, The Tide is High (the Paragons cover), Too Much, Long Time, Atomic, and Heart of Glass
Dropkick Murphys: Kelly's Kitchen, The Boys Are Back, Prisoner's Song, Sandlot, Johnny, I Hardly Knew Ya, Blood, The State of Massachusetts, Caught in a Jar, I Had a Hat, Sunshine Highway, The Fields of Athenry, Folsom Prison Blues
Live: All Over You, Love Lounge, Pain Lies on the Riverside, The Dolphin's Cry, Selling the Drama, Baby What You Want Me to Do (Jimmy Reed cover), The Distance, I Alone, Lakini's Juice, White, Discussion, Encore: Heaven (Ed solo acoustic), Turn My Head (Ed solo acoustic), and Lightning Crashes
Set List Counting Crows:  Mrs. Potter's Lullaby, Catapult, Omaha, Hard Candy, Anna Begins, Miami, Colorblind, God of Ocean Tides, Washington Square, Round Here, Recovering the Satellites, Goodnight LA, A Long December, Mr. Jones, Hanginaround, Encore: Palisades Park, Rain King, and Holiday in Spain