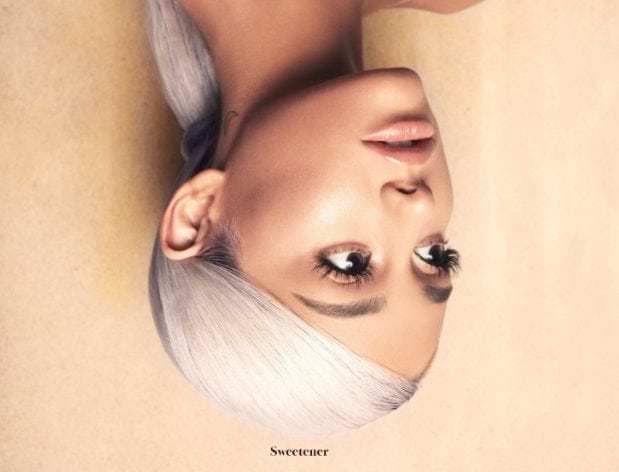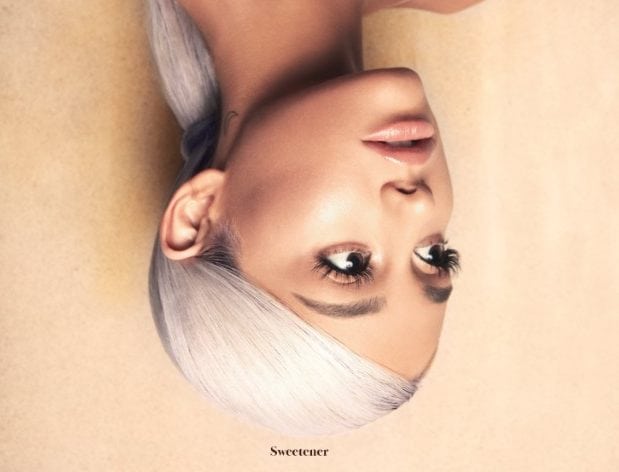 When a terrorist bombed the Manchester Arena in England after Ariana Grande's concert there in May 2017 which killed 22 and injured 500, this overt attack on music caused many to wonder what the singer's next move would be, or if she would consider leaving the industry altogether. But she bravely returned for a $23 million-raising benefit concert called One Love Manchester on June 4, and was an apt appetizer to her next album, Sweetener.
This theme of healing and inner peace would tightly inform this album, which first welcomed worldwide listeners on Aug. 17. An overt contrast from her last album, 2016's Dangerous Woman which was darker and sexual in nature, Sweetener is lighter and calmer.
"It's kind of about like bringing light to a situation, or to someone's life, or somebody else who brings light to your life, or sweetening the situation," Grande said on The Tonight Show Starring Jimmy Fallon last May.
Given the album's tragic background concerning the fateful concert, it was assumed that Sweetener would have a melancholic and depressed sound overall, which lead single "No Tears Left to Cry" briefly teased when it premiered back in late April. But after 20 seconds, the song jumps from its expected slow tune into a bopping uptempo dance-pop number, with Grande dancing animatedly on her feet. Its lyrics related to that transition, in that Grande has to move on and be resilient professionally and personally.
Sweetener actually begins with a 38-second a cappella introduction, "Raindrops (An Angel Cried)" which hauntingly soothes the listener with her bare vocals. The second song, "Blazed," features acclaimed singer and producer Pharrell Williams whose signature happy-go-lucky sound is very evident, as listeners start getting warmed up with this delicate dancing number.
The third entry, "The Light is Coming," features rapper Nicki Minaj, who actually released her own album, "Queen" a week earlier on Aug. 10. This disappointing collaboration failed to measure up to high expectations like "Side to Side" (another Grande-Minaj duet in 2016) and only peaked at number 95 on the Billboard Hot 100.
Euphoria and positivity mostly permeates through this album though. A highlight is "Breathin" which addresses the singer's anxiety, its lyrics confessing that people have told her to use drugs to feel better. Its universal message of self-help, hope and mental health can easily connect with listeners, especially within the music realm as fellow musician Demi Lovato survived an overdose in late July. It is a clear example that exposing one's vulnerabilities can ironically showcase their strengths.
The four last tracks—"Better Off," "Goodnight N Go," "Pete Davidson" (her fiance's name) and "Get Well Soon"—particularly continue Grande's mission to spread tenderness and optimism. These are slower and quieter, and her almost-whispery diction make the quartet the perfect soundtrack to one's slumber.
https://www.youtube.com/watch?v=n6QwoGTCJsk
Sweetener slightly recalls her earlier albums, back where she was not too concerned with landing chart toppers and focusing more on delivering joyful, grin-inducing pop and R&B songs.
Still unafraid to use art and visuals for getting her point across, the marketing for the album, including its lead single, "No Tears Left to Cry," and the album cover itself, often displayed Grande and words as being literally upside down. This was a subtle commentary on how Grande's personal life and career spiraled aimlessly for a while, in the aftermath of the May 2017 concert bombing.
But with Grande's determination to not be swayed away by negativity and danger, she bravely set out a new course for herself, making this light-sounding album sound less like a scared murmur for pity but more like a stance of defiance.
This article was originally published by The Spot 518. is property of Spotlight Newspapers in Albany, N.Y., and appears as a special to NYS Music. TheSpot518 and NYS Music work in partnership to provide readers with in-depth coverage on the local music scene in the Capital District and New York state, respectively. For more, visit TheSpot518.com.