Next weekend, the 8th annual Night Lights Music Festival will be taking place in Sherman, NY at The Heron. This is Night Lights' biggest year yet, featuring some big names like Lotus and The Motet. The festival will be taking place from August 23rd-25th, continuing last year's move to a 3-day fest in late August.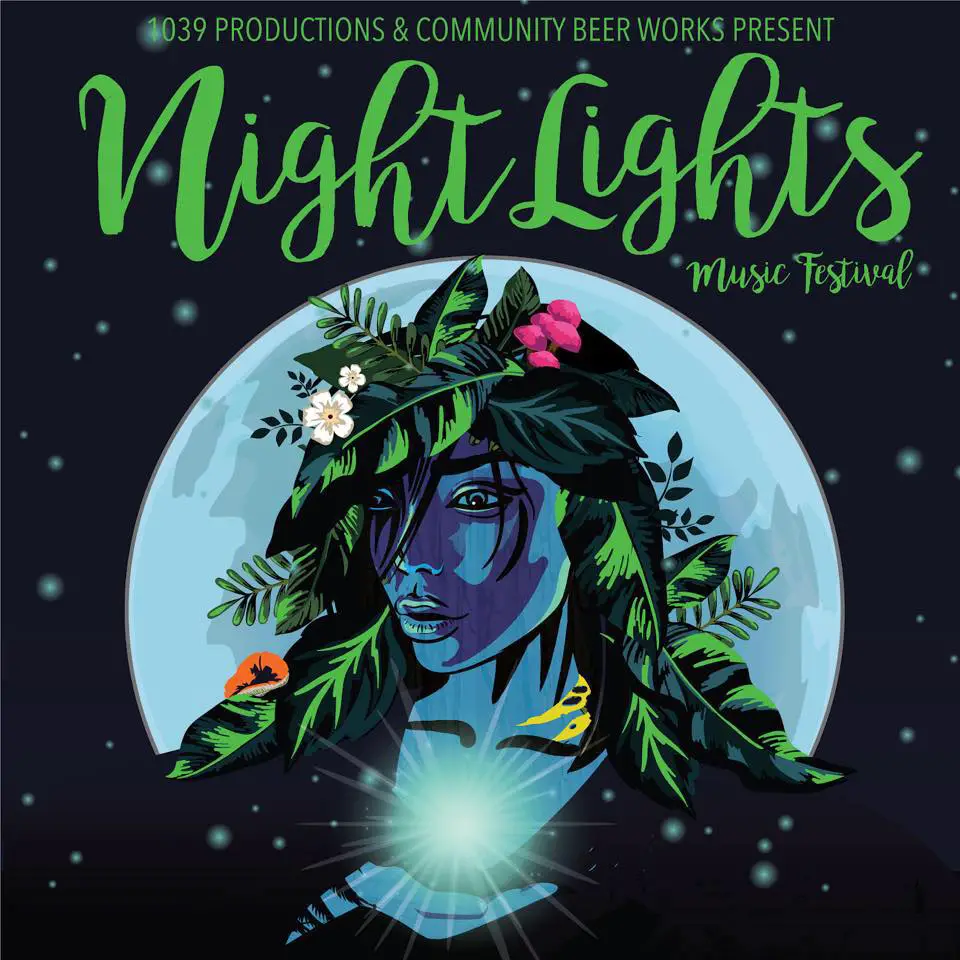 In addition to the artists mentioned above, this year's lineup features two sets from Aqueous, a "Fearless" Pink Floyd tribute set, featuring Chuck Garvey of moe. and Mike Gantzer of Aqueous on guitar, Evan McPhaden of Aqueous on bass, Eli Winderman of Dopapod on keyboards, and Matt Kellen of Mungion on drums, and a set from Winderman's side project Octave Cat, featuring Jesse Miller of Lotus and Charlie Patierno, a local Philadelphia drummer.
Several other tribute sets will be performed over the weekend at Night Lights Music Festival, including a Led Zeppelin tribute from Glens Falls rockers Wild Adriatic, a Disco Biscuits tribute set from Buffalo-based Space Junk, and a 90's Hip Hop tribute set from Syracuse funk group Sophistaphunk. A bunch of other Buffalo bands will be featured at the fest, including jazz rock group Intrepid Travelers, intellifunk jam group Cold Lazarus, and the funky, reggae-infused Funktional Flow. Some smaller bands that are worth checking out are the Connecticut-based rockers, lespecial, Appalachian soul group, Upstate Rubdown, and the genre-bending Ohio group Tropidelic.
Night Lights will have several food vendors throughout the fest, including A SeaSons Bounty, an event/festival dining experience that features "gulf coast cuisine," meaning an infusion of Cajun, Caribbean, Texas Barbecue, and Florida Seafood. Bees and Thankyou will tide over the grilled cheese lovers coming to Night Lights, featuring four unique sandwiches, all with different ingredients. Grateful Grind coffee will act as the fest's local cafe, offering cold brew coffee, smoothies, breakfast bowls, and many more delicious treats to start the day off right. Community Beer Works from Buffalo has partnered with the fest to offer their fantastic selection of beers to attendees. These are just a few of the vendors that you'll be able to get food from throughout the weekend. The fest will also feature free, potable water to refill your reusable water bottles.
Check out the daily schedules above to plan out your Night Lights weekend. NYS Music will be releasing coverage of the fest afterwards, so check back with us for our thoughts on the experience.