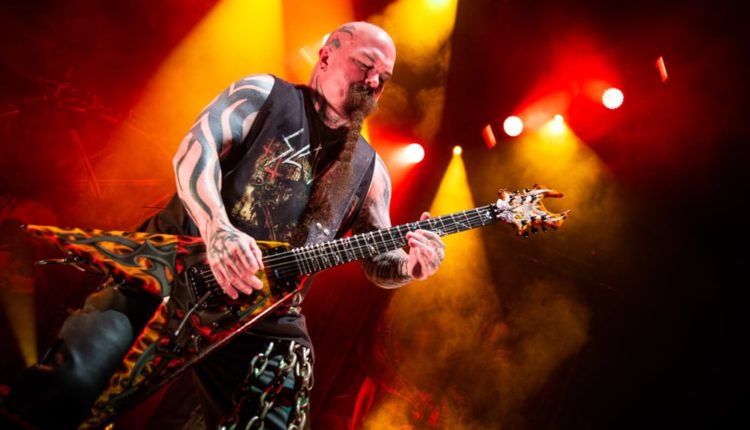 Slayer Brings Their Farewell Tour To Albany, NY
Slayer brought their farewell tour to the Times Union Center in Albany, NY on August 1, along with a handful of some of the metal genre's best acts. Lamb of God, Anthrax, Testament and Napalm Death joined the legendary thrash metal band's going away party. In January, Slayer announced that they would be embarking on a farewell tour, playing concerts all across the United States along with select dates in Canada. The show started right around 5 pm with Napalm Death taking the stage. Following a short set by Napalm Death, Testament was up next. The band played many fan favorites among music off their latest album, Brotherhood of the Snake. Anthrax took the stage next playing fan favorites such as "Indians." The thrash metal band out of New York City also delivered a tribute to Pantera.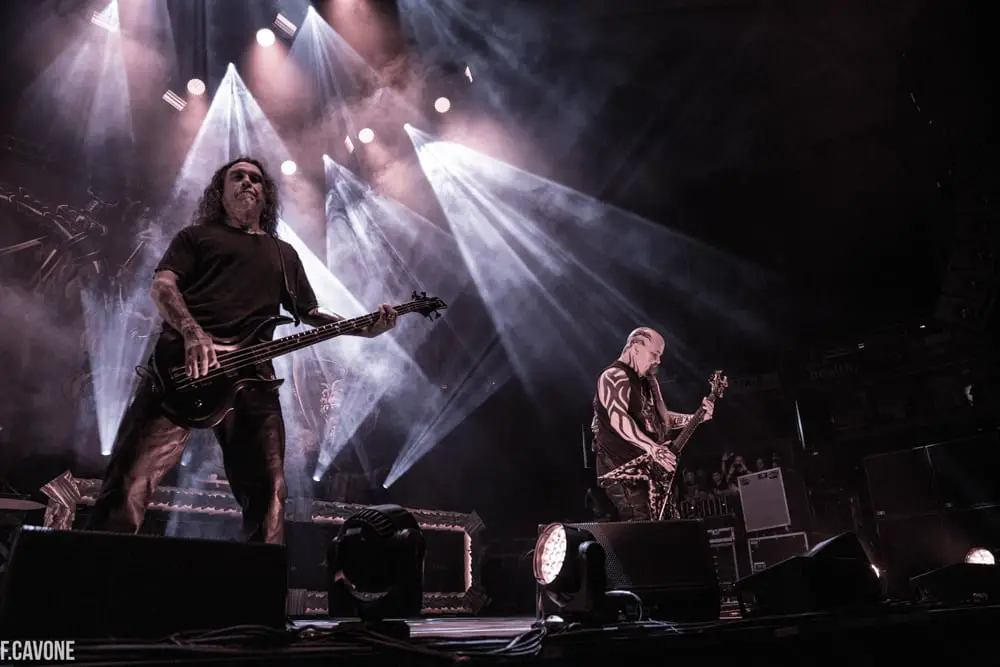 Slayer opened the show with guns blazing, courtesy of one of their newer songs, "Repentless." Next, they played "Blood Red" followed by "Disciple." For the rest of the show, Slayer treated fans to career-spanning songs ranging from the early days up to their latest album. The line up featured Gary Holt from Exodus on lead guitar who has been with the band since the passing of the great Jeff Hanneman, along with Paul Bastoff on drums who has been in and out of the band throughout their career. Slayer's legacy began when they formed in 1981. What made them stand out is that they pushed metal to its limits. The group out of Huntington Park, California is known to be one of the heaviest and most influential bands in the metal music community. They have produced many of the most important albums in the scene including their third album, Reign In Blood. They are also part of the "Big Four" of thrash metal which also includes Metallica, Anthrax and Megadeth who all toured together between 2011-2012 all over the world, including a special concert at Yankee Stadium. Slayer has released 12 studio albums over their career and will always be known as one of the greatest metal bands of all time. Fans will truly miss them.