This summer's concerts have been heating up for sure. Friday July 27 was no different when four time Grammy winner, Pat Benatar and her long time husband/guitarist Neil Giraldo co-headlined the Vine at Del Lago along with another 80's icon, Rick Springfield.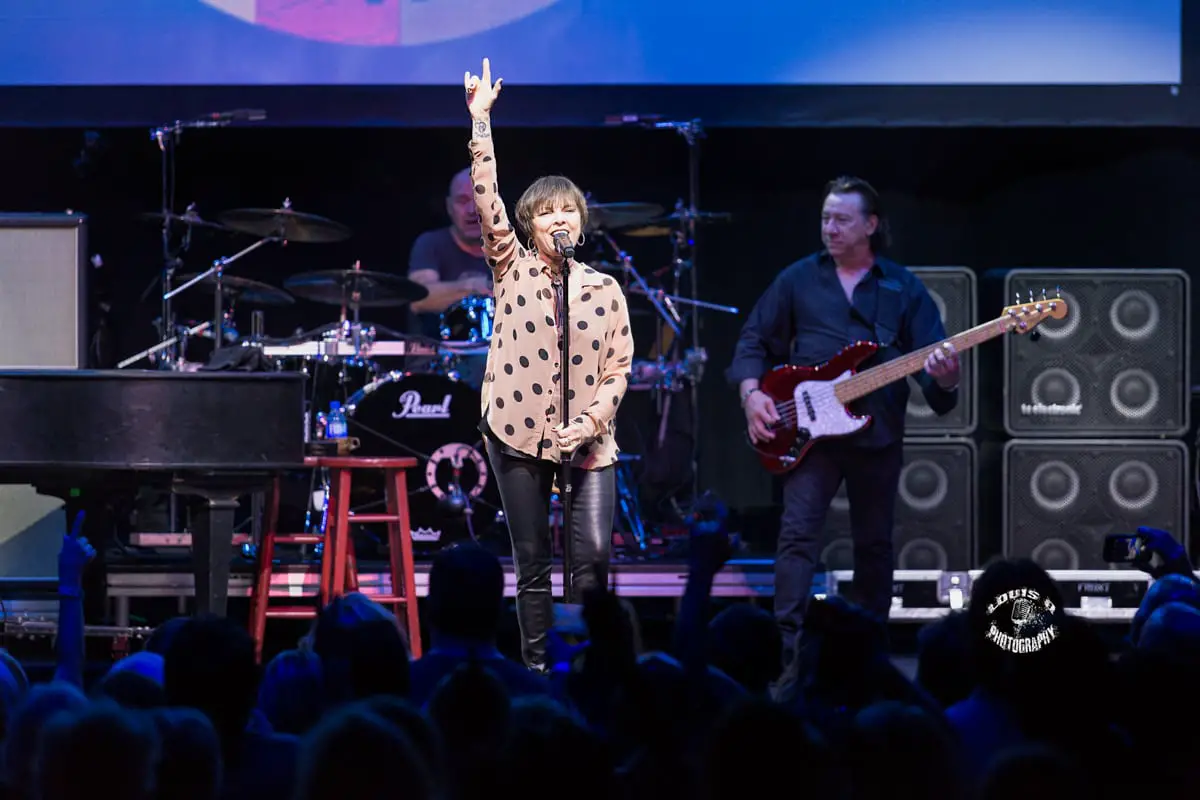 Pat and Neil have been performing together since 1979 and have been an unstoppable husband and wife team since 1983. Together they have written and produced many gold and platinum and multi-platinum hits including "Hit Me With Your Best Shot", "Love is a Battlefield", "We Belong", and "Invincible".
At just about 9 p.m., the seasoned musical veteran performers hit the stage with their band and kicked right off into "All Fired Up", "We Live For Love", and "Invincible". The dynamic duo of Pat and Neil had the sold out audience at Del Lago fired up for sure, as no one was quite sure who would be performing first on the bill, Rick or Pat and Neil.
Their sound was like pure vinyl. If you closed your eyes, it was as good as a recording. Flawless. Pat's vocals were simply powerfully amazing as she hit all the high notes effortlessly, especially on "We Live For Love. Neil's guitar work is just plain brilliant. His technique and playing style that has defined the Benatar sound for nearly 40 years remains perfect never missing a lick, bend or nuance.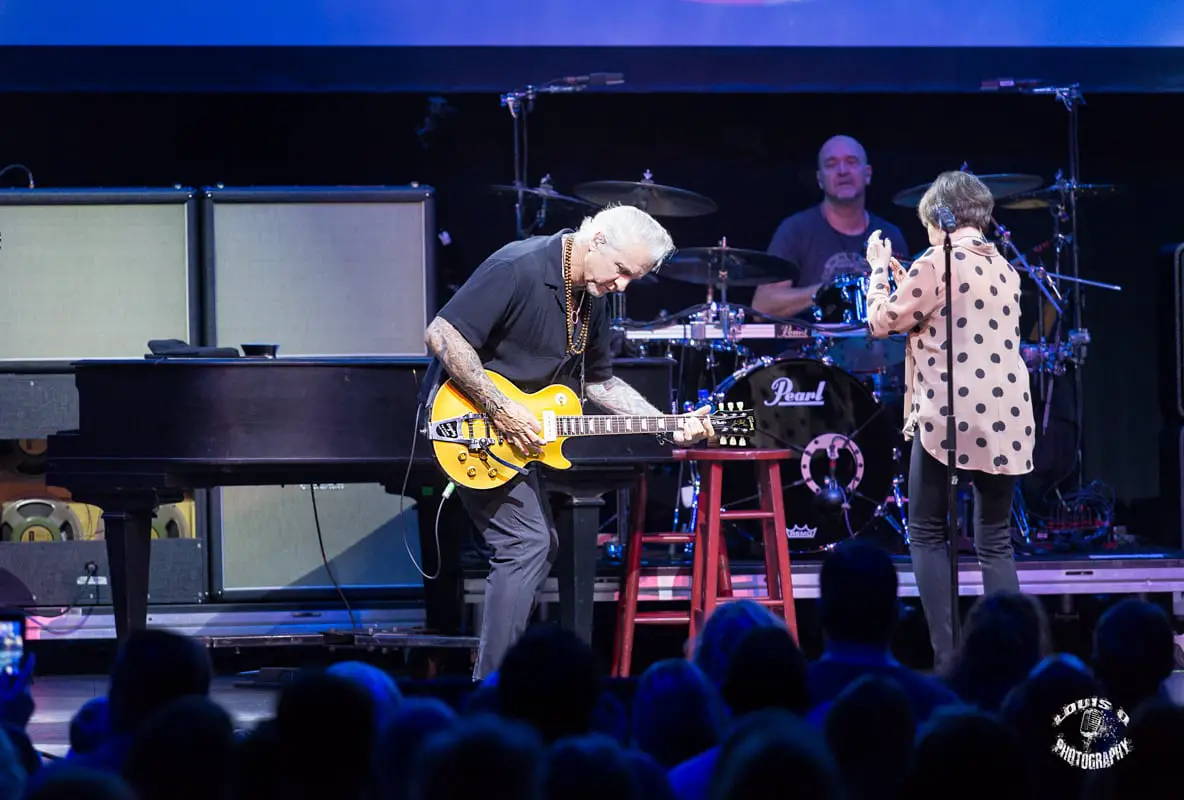 Their set included a stripped down, acoustic side as well when they performed powerful "Shine" intimately for the audience. "Shine", released in 2017, was written in support of  the women's rights movement, and the record reflects the Shine Together Movement, which is her voice to hopefully affect positive change in the world and government. This was a beautifully performed acoustic number.
Finishing out the twelve song set, was a very cool rendition of "Heartbreaker" with a few twists thrown in including a medley of Cash's "Ring of Fire", Hendrix's "Purple Haze", The White Stripes "Seven Nation Army", and a cool little "Godfather Theme" instrumental.
After nearly forty years of making hit after hit, Pat and Neil have pretty much proved that they are in fact invincible.
Setlist: All Fired Up, We Live for Love, Invincible, Promises in the Dark, We Belong, Disconnected, Hell is for Children, You Better Run, Hit Me With Your Best Shot, Love is a Battlefield (Encore: Shine, Heartbreaker