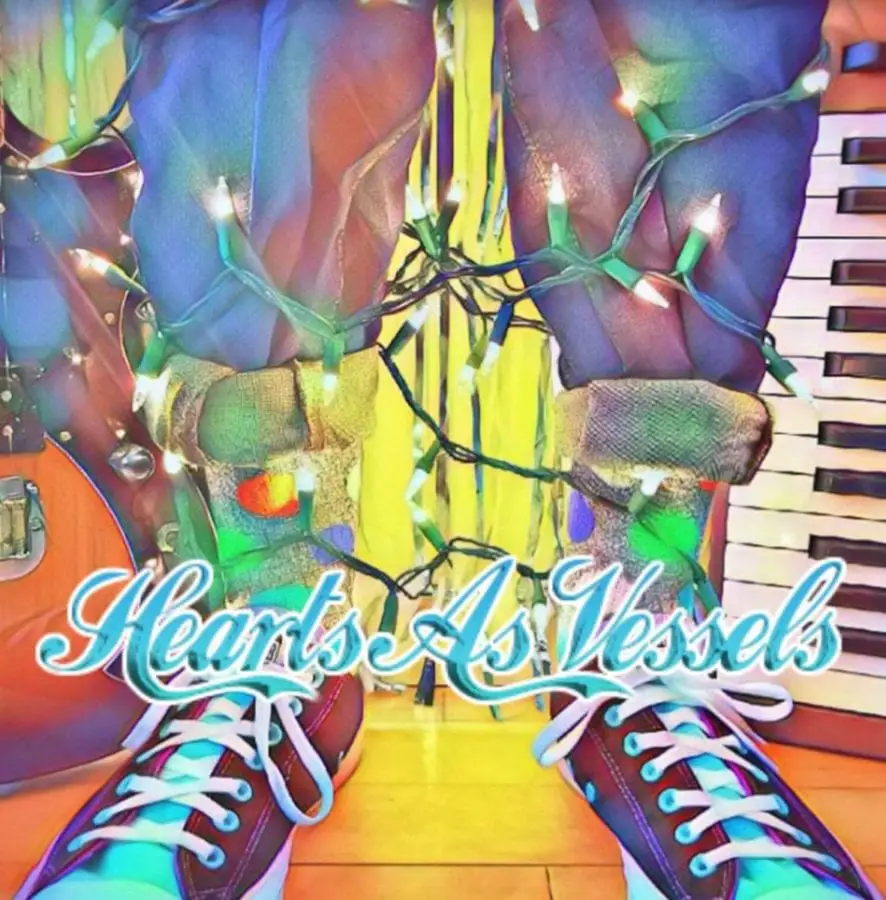 I'll be the first to admit that it took me a few listens to understand Hearts as Vessels, but I'm curious to hear more from its curator, Jeremy Discenza of Chittenango, New York. The new EP went live 28 April, 2018. First impression is that Discenza is formidable as a musician — he single handedly performed all instruments and vocal parts. Between interlocked, glassy guitar lines, 80's horror movie soundtrack synths, and escalations to some heavy metal, we end up with a lot to think about. The music takes flight off the strength of influences characteristic of multiple genres, but most notably present is alternative rock. Fans of Stellar Young, Cymbals Eat Guitars, and La Dispute will likely appreciate many aspects of this melodic work.
While this EP is a generally strong debut, its vocal production leaves room for improvement. This is not to say that Discenza can't sing — he obviously is competent — but his potential certainly is not realized in this iteration. Track 1, "Burning Up the Night," features a soaring, sing-along-able chorus, but it's verse melodies would welcome a second opinion. Needless to say, Discenza stays introspective and nails down meaningful and conceptual lyrics in all songs.
Hearts As Vessels has a lot of other great things going for it: track 3, "Destroyer of Worlds" includes twisting verse melodies and a driving chorus while remaining catchy and chaotic. "Destined to walk this Earth, created to watch it burn, is this all I am?" Discenza asks. This track stands out as the highlight. Additionally, the track listing on the album ushers the listener through a journey. The EP finishes off with "Goodnight and Goodbye Forever" whose guitar parts tie the album together thematically. In general, Hearts as Vessels does a standup job experimenting with multiple musical genres while keeping my ears tuned in — this is difficult for any musician to do and should be commended. If this is just the first release, I'm curious to see what other music Jeremy Discenza comes out with and how his abilities grow over time. In the meantime, I definitely give Discenza credit where credit is due.
Hearts As Vessels is available for streaming on major platforms such as Spotify, Apple Music, and BandCamp.
Key Tracks: Goodnight and Goodbye Forever, Destroyer of Worlds