This weekend, the second annual Cobblestone Live will be taking place in Buffalo. Cobblestone is a fairly small festival, taking place in a single neighborhood and making use of the bars, restaurants, and venues that call it home. The festival's stages are set up on the famous Illinois and Columbia Streets, as well as inside Lockhouse Distillery Buffalo Iron Works.
The lineup features some big names, such as the soulful Andy Frasco & the U.N., known for Frasco's wild stage antics and soulful blues music, Brooklyn-based funk band Turkuaz, Broken Social Scene, and Buffalo natives Aqueous, the groove rock quartet that has spent the last two years touring the country relentlessly. Some smaller, more local bands are also featured, namely Space Junk, Cold Lazarus, First Ward, and Grateful Dead tribute band, Workingman's Dead. Michelangelo Carubba of Turkuaz will be hosting a "Super Jam" on Saturday, July 28, which should be interesting to see, as they've yet to mention who will be included in the jam.
Cobblestone offers a wide variety of activities and vendors, including an alpaca farm on Saturday you should be sure to check out. Food vendors include Grateful Grind Coffee, Lloyd, Mazurek's Bakery, Lugia's, and Totally Edible. Lockhouse Distillery & Buffalo Iron Works will be providing festival drink menus. There will be several different vendors at the fest, including a tent for the Child Advocacy Center, an organization that provides treatment and support for kids in Erie County that have been physically or sexually abused. A portion of Cobblestone Live's profits will be donated to the CAC.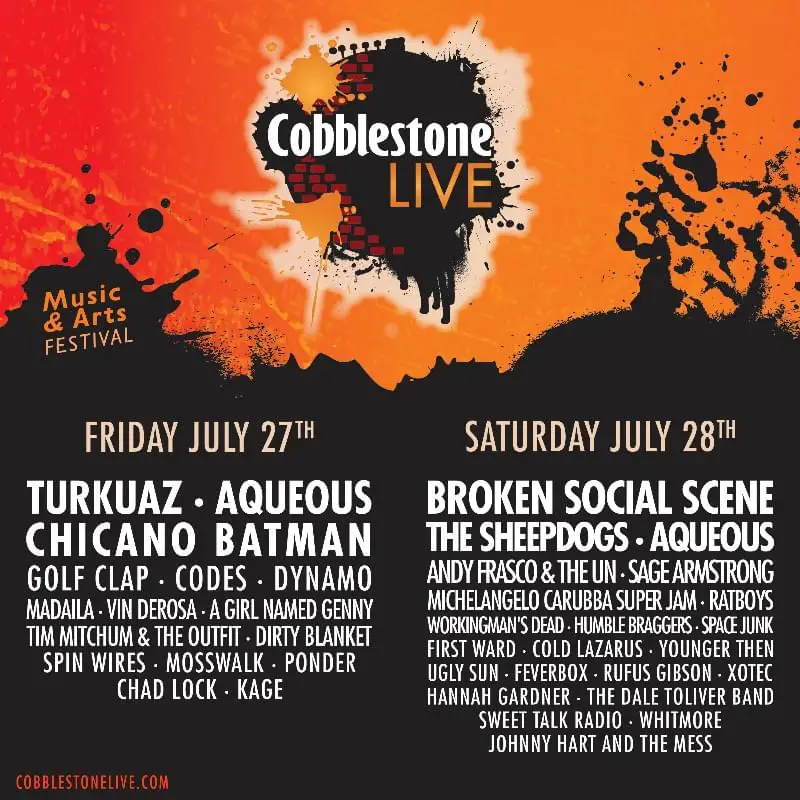 Cobblestone Live is looking like a grand time, full of delicious food, drinks, and good music! Take a look at the daily lineup above to better plan out your Cobblestone experience. Check back with NYSMusic for photos and coverage of the fest.