Canton, NY  based electric blues outfit Waydown Wailers have released Backland Blues, their third album released on Woodstock Records.  The band, which was formed in 2011, is composed of brothers David Parker (vocals, guitar) and Christian Parker (rhythm & lead guitar), as well as Connor Pelkey (bass, backing vocals) , and Mike Scriminger (drums).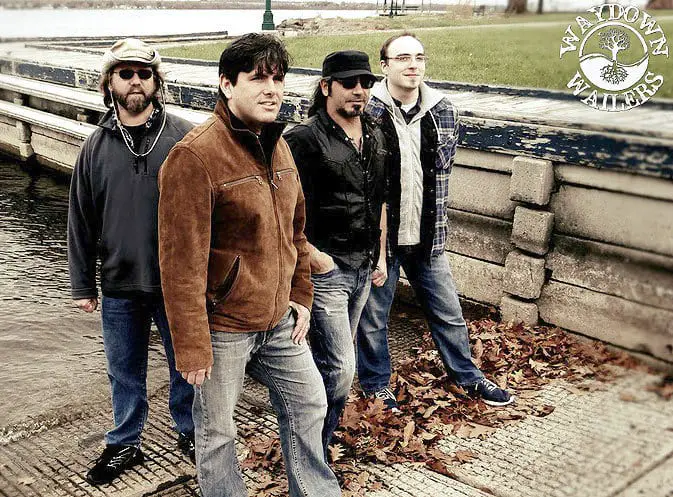 Backland Blues is Waydown Wailers' third release and was produced by Aaron Hurwitz aka Professor Louie on the  Woodstock Records label.  Hurwitz who was given the moniker "Professor Louie" by Rick Denko of The Band, plays Hammond Organ on multiple tunes on the record including No Mercy," the fifth track. The song also features some excellent guitar work by Parker and illustrates why this band has garnered so much attention by music critics in the U.S. and Europe as an outstanding electric blues outfit.  Another highlight of the album is "Another Bump In The Road" which feels more like an electrified Country and Western Tune.
The band also included two covers on Backland Blues, "Dizzy Miss Lizzy" (Made famous by the Beatles and Elmore James' "Done Somebody Wrong." The band did a superb job covering these vintage tunes and it was probably a calculated gamble that paid off handsomely for a band that has a large following in the United Kingdom.  My personal favorite track on the album is "I Want Your Soul," which is a tight little rocking number that demonstrates how well the boys play together as a band.  The tune also features a nice hard rocking tone with great slide guitar.
The Waydown Wailers will be supporting the new album this summer, with their next date slated for Friday, August 23 at the Concert in the Park series held in Massena, New York.
Key Tracks:  Back Door Woman, I Want Your Soul, No Mercy