Albany's powerful indie-rock duo Sirsy (Melanie Krahmer/Rich Libutti) has been a workhorse of the local music scene since the early 2000s, bringing their music on tour nation-wide.
This Wednesday, July 19, The Bitter End in downtown Manhattan is hosting a benefit show for Sirsy, whose singer/drummer Melanie Krahmer is currently undergoing cancer treatment.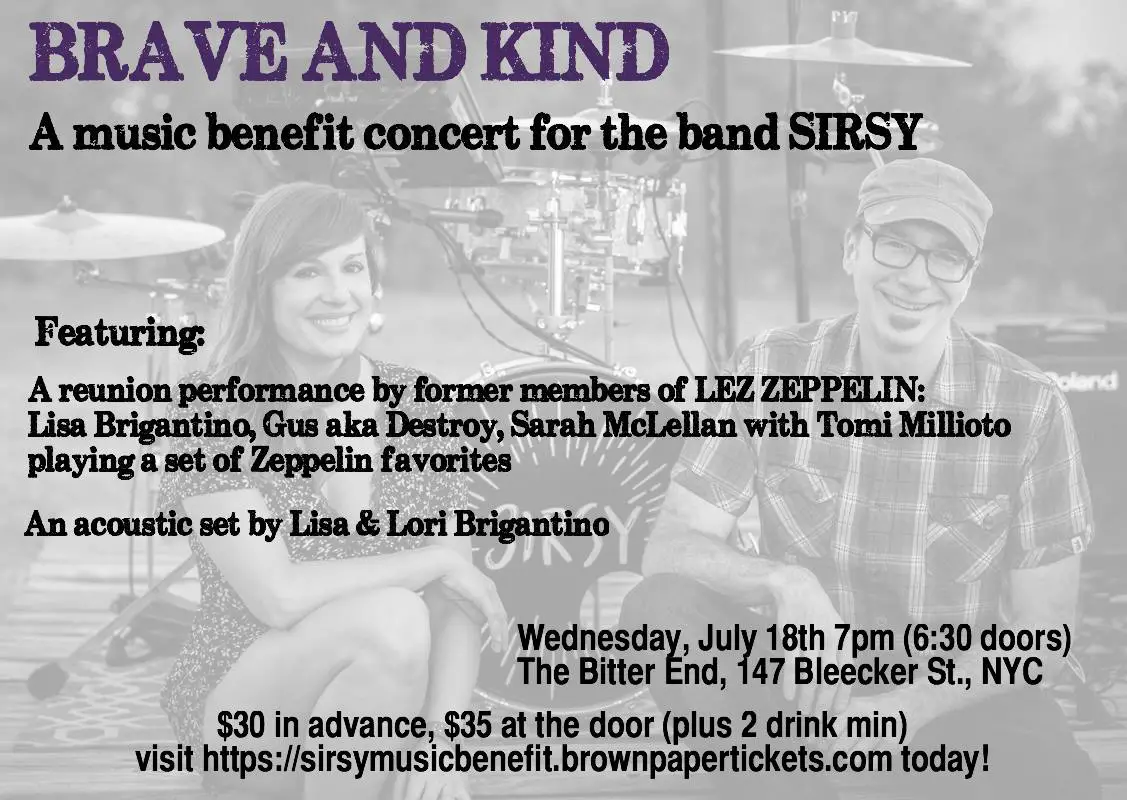 The benefit show will feature a reunion set with former members of Lez Zeppelin – Lisa Brigantino, Gus aka Destroy and Sarah McLellan with Tomi Millioto for a set of Zeppelin tunes. The show will also include an acoustic set from Lisa & Lori Brigantino as well as raffles and prizes.
As regular touring is Sirsy's livelihood and the band had to take a break from a west coast tour, 100% of the proceeds will go to help the band. Tickets are $30 in advance/$35 at the door. Doors 6:30, show 7:00pm to 9:00pm. The show is all ages (under 18 with a parent or guardian). Advance tickets can be purchased here: https://sirsymusicbenefit.brownpapertickets.com/
Anyone who has seen Sirsy at either an outdoor family-friendly concert or in clubs knows the energy and enthusiasm the band put in each and every show.