Nestled near the west bank of the Genesee River, Kaleidoscope Collective invites you to step into your new favorite dance venue. Trying something new is never out of season, and whether you're new to ecstatic dance or well versed in the art of spontaneous movement, all are welcome to join us in our cozy dance studio and allow the music to take you wherever you want to go.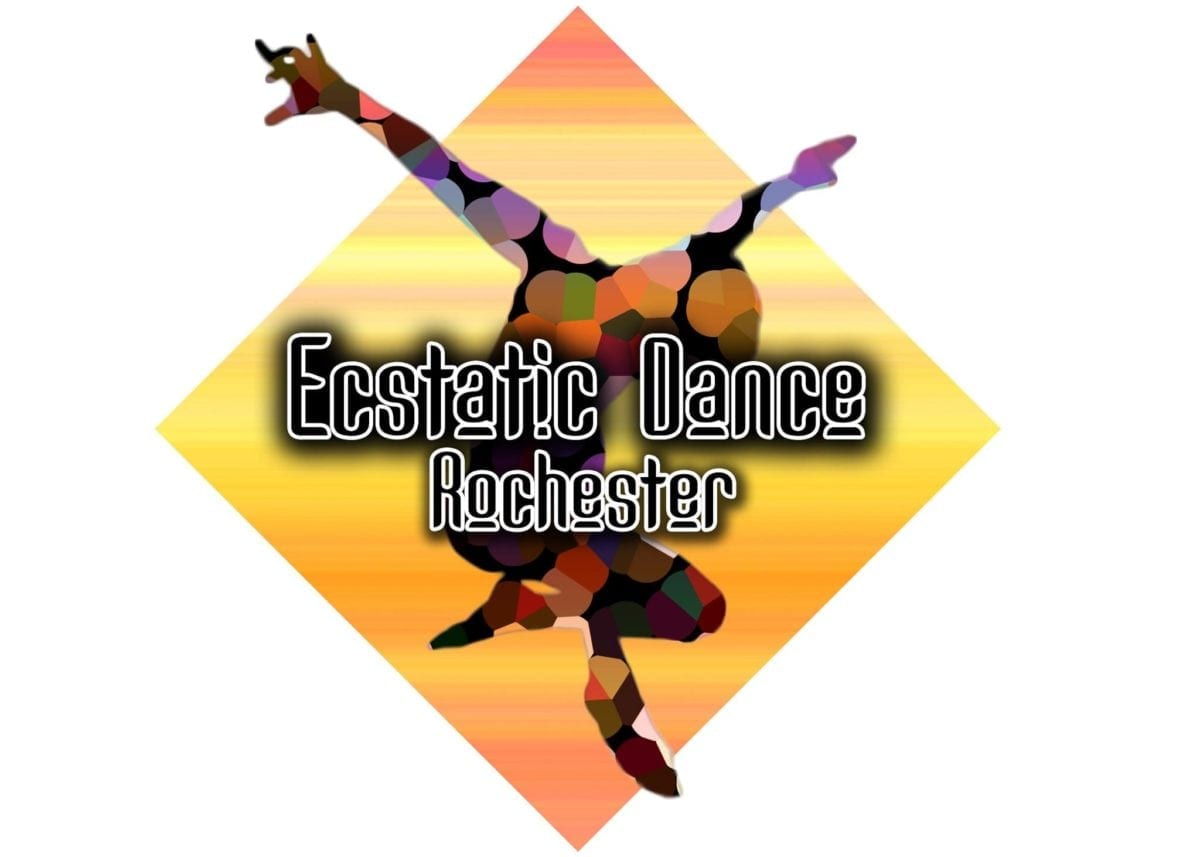 At an ecstatic dance event, you set the mood for your own dance experience. The soundtrack of the evening is curated by either a DJ or live musical act. It begins with tranquil tones to ease you in, each song building the intensity up to a musical climax of heavy bass to get your heart pumping- feel free to twerk it out if you feel so inclined. The music will come full circle as the soundtrack gradually descends back to a calming state, creating a dynamic, fulfilling experience that offers opportunities to play with whatever type of movement the music inspires you to explore.
Dance alone, dance with your friends, or dance with someone new. If you want to explore movement with someone new, be respectful and ask for consent. Not sure how? A fun and non-invasive way to dance with someone is to mirror their movements. If you want to make contact, try reaching a hand out. If it's not reciprocated, that's okay. Not everyone wants a dance partner. Remember- no talking! Part of ecstatic dance is learning to navigate the realm of nonverbal communication.
As our collaborator Arthur Gold eloquently phrased it, "This is a no booze, no shoes/inside shoes event so wear your fanciest of socks and pack your swankiest water bottle." That being said, if you need shoes for comfort and/or medical reasons, that is perfectly okay. If you want to take a break from dancing or chat with a friend, relax on a comfy couch in the lounge attached to the studio. If you fancy a cup of tea, an eclectic selection of teas will be available for purchase to soothe your senses courtesy of Stick Joint Teahouse.
Join us Tuesday, June 26 at 7pm for the first Ecstatic Dance Rochester event! We will facilitate some quick introductions to get acquainted before dancing begins at 7:30pm. We'll groove until 8:45, and round out the evening with a quick debrief to reflect on the experience and get feedback for future events. Ecstatic Dance Rochester will meet monthly with future events scheduled for July 17, August 7 and September 25.
This event is $15 at the door, with sliding scale donations accepted. No one will be turned away for lack of funds. Don't miss out on this exciting new movement happening in Rochester. Join our community.