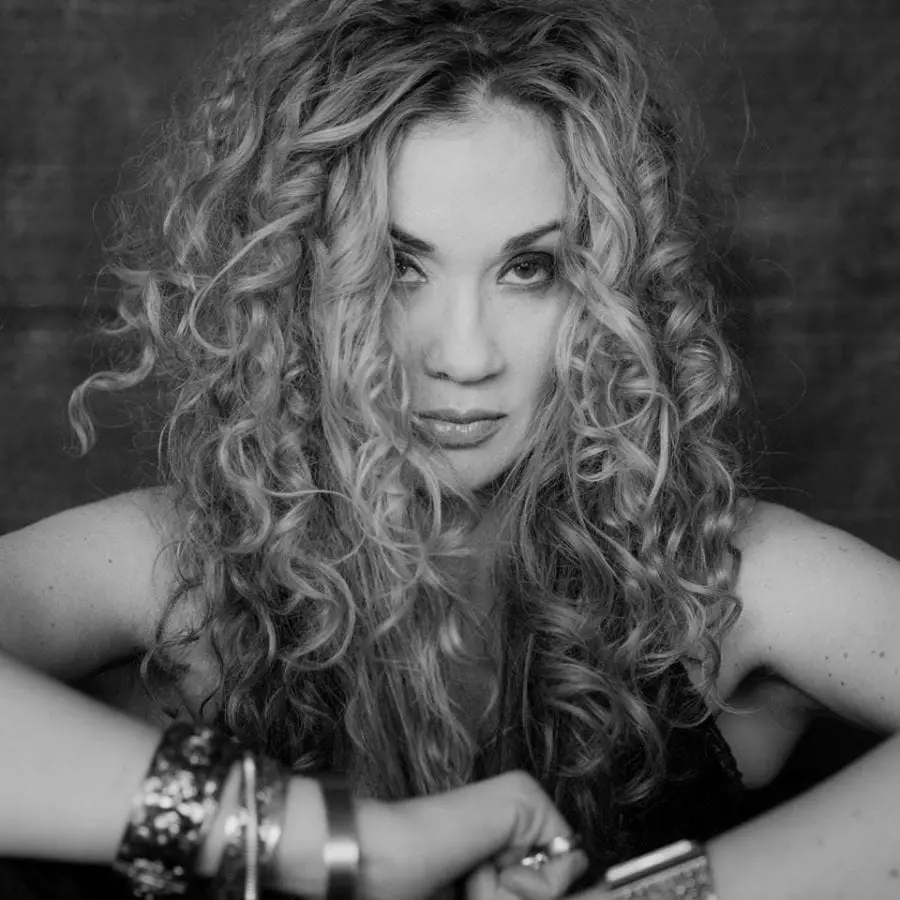 It was the immortal bluesman B.B. King who once deftly stated "As long as people have problems, the blues can never die."  New Jersey native and soul singer extraordinaire Dana Fuchs is living proof that the King of the Blues was right on the money.  After overcoming numerous trials and tribulations in her personal life over the years, Fuchs has been able to overcome that pain and hardship by channeling it into her music.  Her latest LP entitled Love Lives On was recorded on her own newly formed label Get Along Records in Memphis, TN.  The record features a stellar backup band which includes Dana's longtime musical collaborator and guitarist Jon Diamond as well as R&B legends Charles Hodges on Organ and Stax Records session veteran Steve Potts on Drums.
Perhaps the most radio friendly number on Love Lives On is the opening selection on the album, "Backstreet Baby."  The song has an infectious groove and upbeat vibe that features a nice electric guitar hook by Diamond which is supported by a nicely placed funky horn section.  The lyrics are stark and yes a little dark, but Fuch's streetwise soulful vocals along with the band's upbeat tempo really makes "Backstreet Baby" cook.
Dana's voice has the ability to conjure visions of such female blues greats as Etta James and Janis Joplin.  The soul that is put into the phrasing in her voice is essential to the classic R&B genre and is most reflective on tracks such as "Faithful Sinner."  The song's inspiration comes from Fuch's late father and their relationship.  The lyrics talk about looking past the faults in people in your life and giving them unconditional love. The tune also features a beautiful organ introduction and in concert with Fuch's gospel inspired vocals transports the listener to a Memphis church straight out of the sleepy South.
The acoustic "Fight My Way" is a lyrical declaration by Fuchs that the struggle with darkness in one's life is real and redemption does not come free or easily.   It is a constant battle that takes both your will and hard work to achieve.  Musically the number features Fuch's at her soulful best, while Diamond demonstrates his folksy blues side by playing slide acoustic along with a pleasing mandolin accompaniment.
Love Lives On finishes up strong with  a stripped down version of the Johnny Cash classic "Ring Of Fire."  The LP's version slows the tempo of the number down drastically and transforms the defiant and angry number into a classic Soul Cry torch song. The drastic change up from the Cash original totally works, and is a testament to the collaborative creativity that Fuchs and Diamond have developed over the years working together.
Dana Fuchs will be touring in support of Love Lives On with numerous dates both in the U.S. and Europe this summer.
Key Tracks: Ready To Rise,  Sittin' On, Back Street Baby, Ring Of Fire