Everyone Orchestra is all-star pure improvisation. With conductor Matt Butler leading a rotating cast of big name musicians, these shows thrive on in-the-moment improvisations, twists and turns that can only be found among talented collaborators. On May 3, Butler brings together an all-star cast for the next Upstate New York installment of Everyone Orchestra.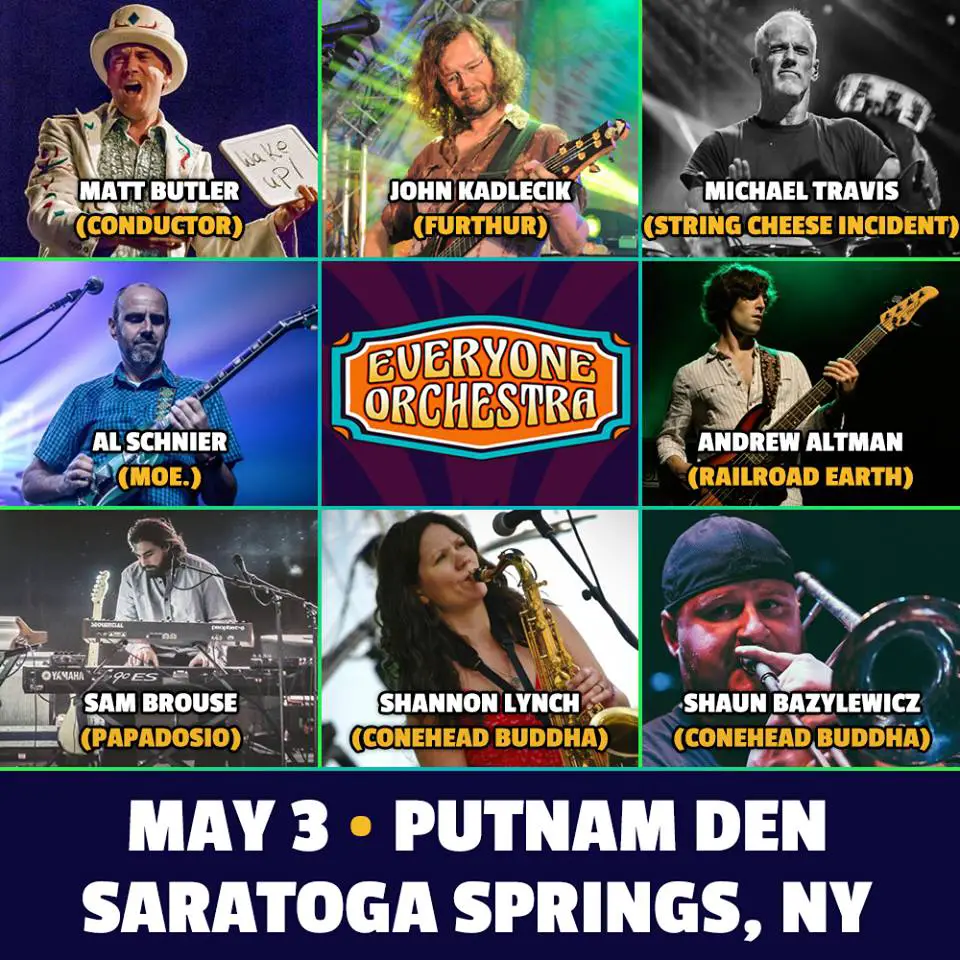 Featuring John Kadlecik (Furthur), Michael Travis (The String Cheese Incident), Al Schnier (Moe.), Andrew Altman (Railroad Earth), Sam Brouse (Papadosio), Shannon Lynch (Conehead Buddha) and Shaun Bazylewicz (Conehead Buddha), you'll be on your toes all night dancing and seeing what comes next out of this musical mashup of individual artists who know a thing or two about improv.
Tickets are only $20 in advance and 25 day of show. The show is 18+ with a $5 surcharge for those under 21. More info on the show can be found here.
Musicians Describe Everyone Orchestra from Peter Hwosch on Vimeo.