One of the most integral people in planning this summer's Curveball festival featuring Phish is the president of Watkins Glen International, Michael Printup, who took the time out of his busy schedule to give an interview to NYSMusic.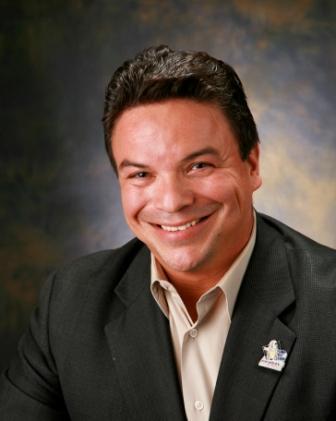 This will be the third festival the band has held at the track most famous for NASCAR racing. In 2011, there was Superball, followed by Magnaball in 2015. Like those two, Curveball is a three-day event taking place August 17 to 19 this year.
Printup shared some interesting tidbits about Curveball and about his history with the rock band born out of the mountains of Vermont. His first interaction was back in 1998 when he was the general manager of the Providence Civic Center while Phish was on, what has now become, the legendary Island Tour. It was the first time he saw the band live, but his biggest takeaway wasn't the music.
"I mean, it was a small arena," Printup said. "What I remember most was the fans. They're just — they're just so awesome. I noticed the respect and dedication of the fans, and I saw that the band respected the fans in a great way. It shows in what they do, all the planning they put into putting on these large-scale festivals. I've been in sports for my entire life — the NFL, Southern California, Miami, Boston — and you don't see that kind of thing between the fans and what they're coming to see like you do with Phish."
That observation has directly led to the relationship that the Phish organization has with Watkins Glen. It was back in 2016 when the planning for Curveball began. Printup said that Richard Glasgow, a member of Phish's management team, visited the site and began the discussion of a festival in 2018.
"Richard and I talk at least once a month," Printup said. "I was in Las Vegas the same time Phish was there in 2016. They realized I was in town and they invited me to attend a soundcheck. So there I was, with like six other people in the empty arena, and they're just up there jamming."
That type of relationship bonding has made doing business with Phish a breeze, Printup said. At Magnaball, he recalled, when the band was walking off stage just before the weekend's final encore, the band stopped by for a "quick hello" and then invited him stage side for the encore.
Printup, who is very professional and has a knack for teasing things without giving them away, touched on a variety of topics. For starters, he did confirm that the fan favorite event — in the past titled the Runaway Jim 5K road race — will happen again this year. He mentioned that the band had inquired about a parade, but would not give any more info on the subject.
One of the things fans have wondered about since Magnaball was the capacity of the venue and the ticketing situation. It was announced prior to the festival that all tickets had been sold and none would be sold at the gate. However, many ticketless fans who showed up were able to buy tickets from the venue at the gate. Printup explained that when the sellout announcement was made, the racetrack was only allowed by officials to cap the capacity at 50,000 people. A late inspection of the venue took into consideration the bathrooms and showers that are at the track year round, thus allowing an extra 10,000 to be added to the max capacity. Printup did not have the information as to whether or not all extra tickets were sold.
For Curveball, though, he insisted that fans don't wait much longer to buy their tickets. While for a NASCAR event they're prepared to handle 160,000 people, it's not the same for a music festival.
"I have spoken to Red Light Management and Phish, and they highly recommend buying soon," he said. "The max we can have is 60,000 per day, and Richard (Glasgow) has said sales are going very well."
The discussion then flowed into how Phish puts on their well documented secret sets. At each festival since The Clifford Ball in 1996, the band has done an unannounced or special set. At Superball, they performed the Storage Jam at about 2 a.m. on Sunday morning in a storage shed they had on grounds. Magnaball featured the fan-favorite Drive-In Jam, which was a merging of visual art projected onto a large screen draped from the bleachers, while the band performed an all-improvised set behind the curtain.
When asked if he could give the fans a hint, or even speak off the record about what Phish has in store for this year, Printup was emphatic and filled with laughter. "No way!" he said.
Printup gave loads of credit to the local community for the help and support for the weekend.
"There is a big trust value between everyone," he said. "There's so much that comes along with something like this. Our local sheriff knows how to handle it all, the traffic and stuff like that. Our goal is not to inundate the community, but involve them."
He said he's only heard positive things from the locals, who genuinely enjoy when the Phish crowd comes to town. Printup said that he will sometimes check some of the band's message boards in the week leading up to the festivals and everything has been positive.
It's no secret that Phish fans like to party when they experience the band. Printup said that the crowd isn't that different from other music crowds, but did warn that people trying to be nefarious might want to reconsider.
"Country fans, EDM fans, they like to have fun as well," he noted. "But I know how many undercovers there will be out there. I wouldn't take that kind of risk and possibly be arrested. Obviously booze isn't going to get you arrested, so I just hope everyone is smart about having fun that weekend."
But overall, Printup said that we are all in for a very special time, with a lot of new features to keep fans engaged.
"I'm most looking forward to the show, of course," he said. "And I want to give the band a huge thank you, because they've just been awesome."