At one point or another, most musicians who grew up in an era when The Beatles and The Beach Boys topped the charts attempted to write a poppy hit based on their icon's proven model of success. Some of these songs have never seen the light of day (thankfully), while other artists have such a distinct sound you would never know where a song's inspiration came from unless it was blatantly revealed. When The Ramones wrote their highest charting single (peaking at number 66 on the Billboard Hot 100) 'Rockaway Beach,' it was an attempt to write a surf rock song in the same light as 'Surfin' USA' or 'I Get Around,' but the heavy rockers couldn't seem to do anything without their signature grit.
Before the days of punk rock, all four members of the Ramones lived in Forest Hills, Queens, where they formed a high school garage band to pick up girls and blow off steam. It was never their intention to start a rebellious music movement or change music forever, but rather use music as a tool to escape from their difficult lives at home.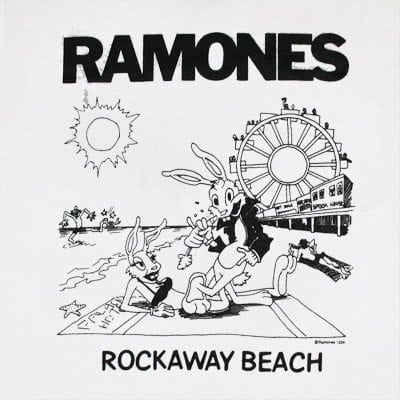 "We started off just wanting to be a bubblegum group," said Johnny Ramone. "We looked at the Bay City Rollers as our competition. But we were so weird. Singing about '53rd and 3rd,' about some guy coming back from Vietnam and becoming a male prostitute and killing people? This is what we thought was normal."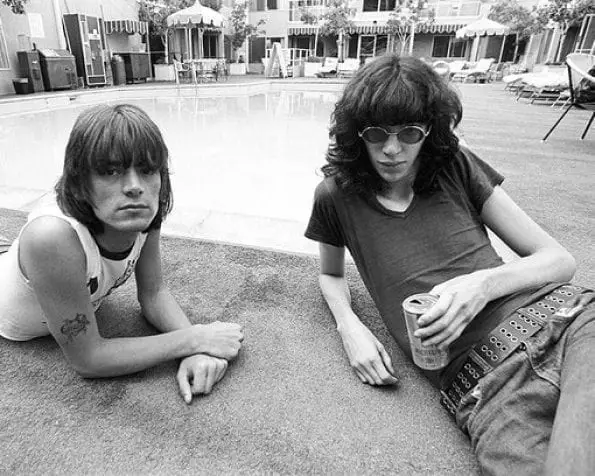 Growing up without a car in Queens makes it very difficult for a young rocker to experience the same kind of surf-inspired lifestyle they heard so much about in Beach Boys songs. The only options were to find a way out to Long Island or head south until you hit the Rockaway peninsula of Queens, and that's exactly what a young Doug Colvin (aka Dee Dee Ramone) did when he needed to be surrounded by the sea and the sand. He hopped on a bus or hitched a ride down to Rockaway Beach.
Colvin, the Ramones' bass player and songwriter, moved to New York from Germany at 15 years old with his mother and sister to escape from his abusive, alcoholic father. He viewed Rockaway as a secluded escape where he could explore, think, and experience moments of calmness. Although the other members of the band were influenced by The Beach Boys and surf music in general, Colvin was the only one who would identify as a "beach-goer." While it was written as a bubblegum, pop/surf song, 'Rockaway Beach' is anything but your typical, fun-loving beach anthem. It takes a more realistic look at the difficulties of going to the beach while living in an urban area, and its raw punk edge alludes to the trouble kids might get into on an unsupervised trip to the beach.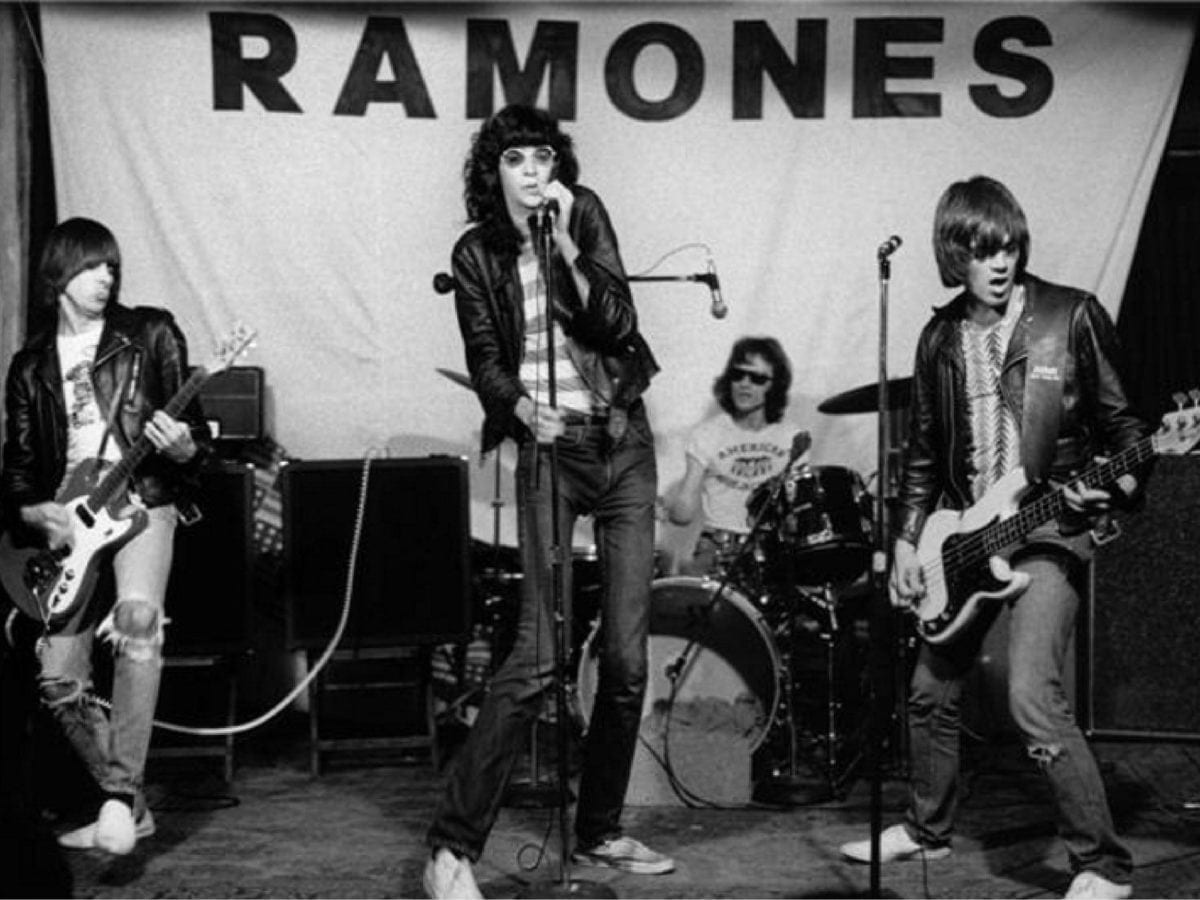 Today, Rockaway Beach is still the optimal beach getaway for people living in the city who don't want to make the trek all the way out to Long Island. The neighborhood itself hasn't changed too much over the past 40 years, though it unfortunately has been ravaged by recent natural disasters. In 2012, Hurricane Sandy devastated the Rockaways, inflicting more than $32 billion in damages to New York City. In an effort to lure people back to the distressed waterfront, in 2013, the Queens Economic Development Corporation used the once controversial hit 'Rockaway Beach' in an ad campaign to woo back visitors. Since then, the area has once again been on the rise, and has seen a fantastic community effort to rebuild the neighborhood to its hit-song inspiring former glory.
'Rockaway Beach' Lyrics:
Chewing out a rhythm on my bubble gum
The sun is out and I want some
It's not hard, not far to reach, we can hitch a ride to Rockaway Beach
Up on the roof, out on the street
Down in the playground, the hot concrete
Bus ride is too slow, they blast out the disco on the radio
Rock-rock, Rockaway Beach
Rock-rock, Rockaway Beach
Rock-rock, Rockaway Beach
We can hitch a ride to Rockaway Beach
Rock-rock, Rockaway Beach
Rock-rock, Rockaway Beach
Rock-rock, Rockaway Beach
We can hitch a ride to Rockaway Beach
It's not hard, not far to reach
We can hitch a ride to Rockaway Beach
It's not hard, not far to reach
We can hitch a ride to Rockaway Beach
Chewing out a rhythm on my bubble gum
The sun is out and I want some
It's not hard, not far to reach
We can hitch a ride to Rockaway Beach
Up on the roof, out on the street
Down in the playground, the hot concrete
Bus ride is too slow, they blast out the disco on the radio
Rock-rock, Rockaway Beach
Rock-rock, Rockaway Beach
Rock-rock, Rockaway Beach
We can hitch a ride to Rockaway Beach
Rock-rock, Rockaway Beach
Rock-rock, Rockaway Beach
Rock-rock, Rockaway Beach
We can hitch a ride to Rockaway Beach
Rock-rock, Rockaway Beach
Rock-rock, Rockaway Beach
Rock-rock, Rockaway Beach
We can hitch a ride to Rockaway Beach