John Craigie combines the guitar of Bob Dylan with the idealism of Seeger, the wit of Mitch Hedberg with the longing sound of John Prine. Take all that in, and you'll get an enjoyable, relaxing, humorous album in Opening for Steinbeck.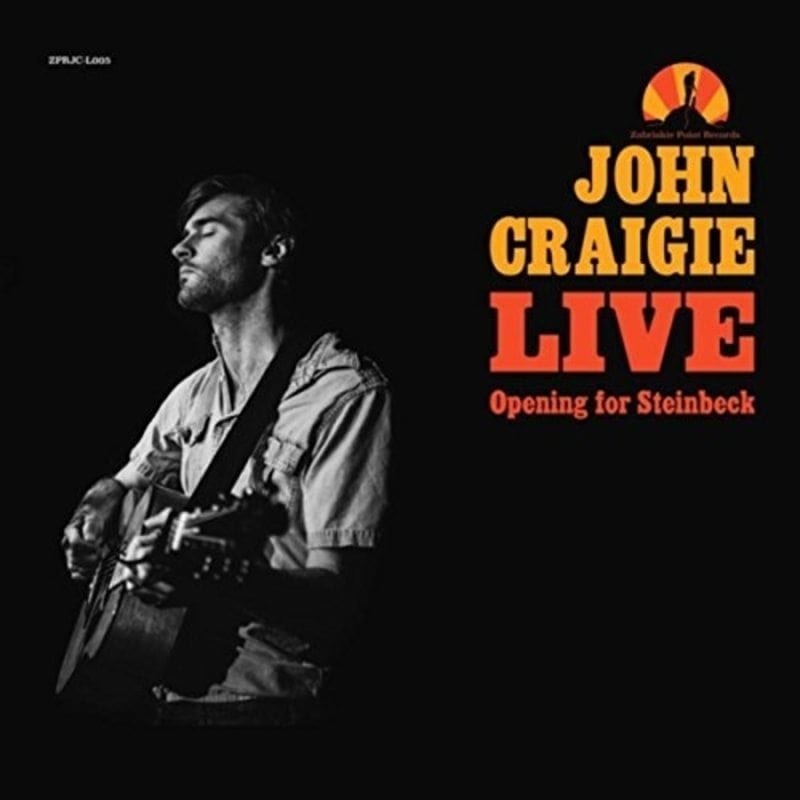 The title itself refers to Craigie's noting that musicians are one of the only professions to have opening acts, as if you would have to read a short story by another author before getting to a work by Steinbeck. Casual wit like this that flickers like a fuse before popping on the punchline is something you might find in Carlin, or Todd Snider, and Craigie makes his own mark as a troubadour, a social satirist and a singer/songwriter with an engaging live show.
Lightly touching on religion (the hypocrite take down of "Leviticus") and politics ("Presidential Silver Lining"), John Craigie treats the audience like adults with college humor and observations on life that get far out at times but swing back in with a laugh. Sharing anecdotes about how his father grew up with Michael Collins, he sings on the song of the same name about the astronaut who went to the moon, but never left the spacecraft. "Westbound BART" is a missed connections Craigslist ad that is touchy and easy to identify with. "28" may be the most poignant of all, asking that he make it to 28 and not befall the same fate that Hendrix, Joplin, Cobain, Morrison and so many others found. Craigie takes the dark and makes it light, and does so in a superb album.
Key Tracks: Burning Man, Leviticus, Westbound BART, 28