The Pulse of Music lies deep in the heart of Rochester Institute of Technology. The 89.7FM WITR DJ booth is visible from the campus's centrally located student union. But below the hustle and bustle of the popular student hangout lies the original radio studio, complete with recording booths, stacks of physical copies of music, and a recording studio large enough to comfortably fit a full band. It was here on an unassuming Sunday afternoon that, unbeknownst to most students, Rochester alternative rock band Total Yuppies were unloading their gear and setting up to record some songs for Rochester Sessions.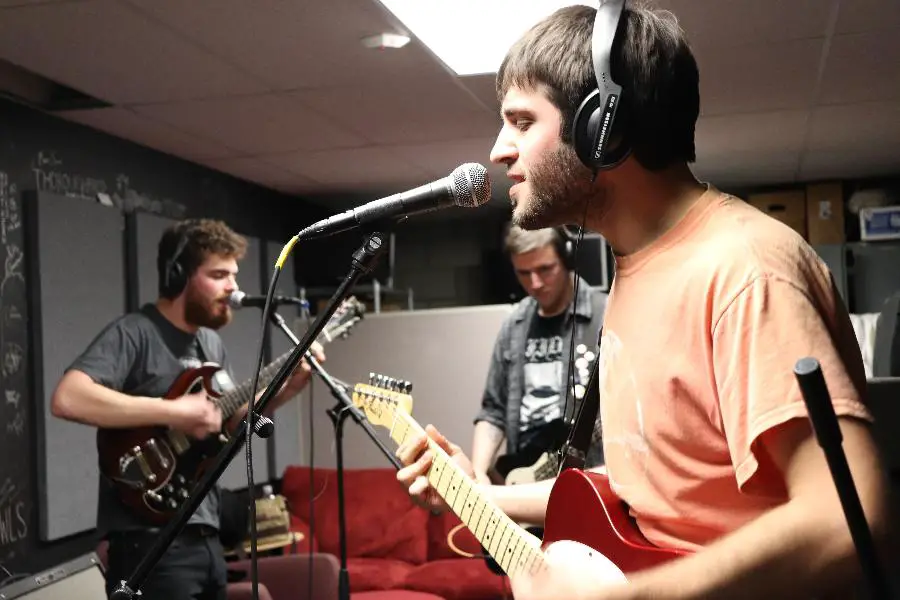 The show's producer and host Bailey Gribben and audio engineer Austin Frey helped the band members to connect cables and set up the studio. Bandmates chatted lightly, joking about consuming Smart brand water at RIT as they set up for the recording. There was no need to bring a lot of equipment to the studio. WITR has microphones, cables, speakers and a drum kit (if a band wants to use it instead of bringing their own). A full list of amenities is on the WITR website, and it concludes with "…. and 1 red couch." Bands who have been featured on Rochester Sessions have signed the black walls in white ink. Names include Mikaela Davis, Maybird, Nerds In Denial, Tart Vandelay, and Talking Under Water.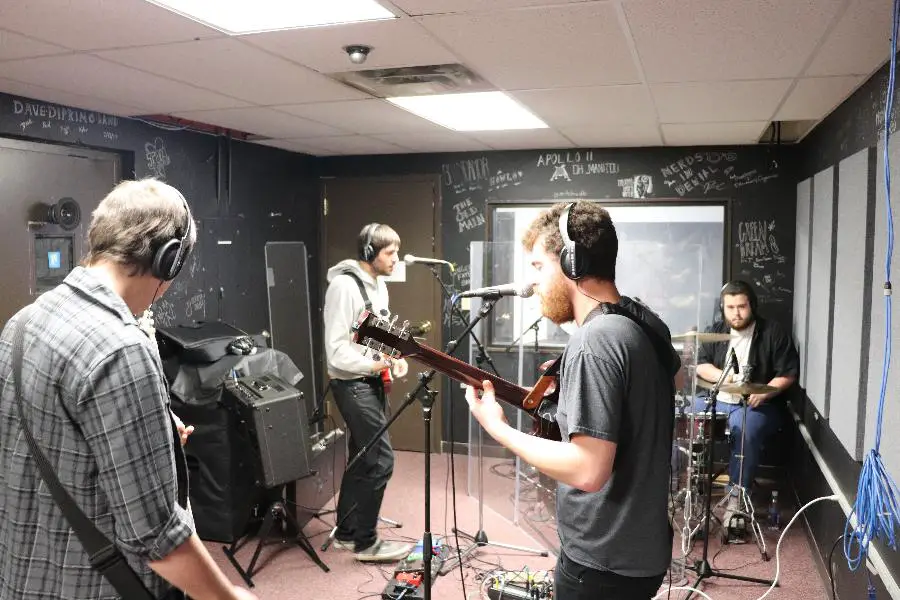 The story behind Rochester Sessions is documented by these signatures, and oral history and social media posts. There's no formal history. People who originally started the series have long since graduated. Turnover happens frequently as students come and go from the college. And those who get involved have an opportunity to move up the ranks fairly quickly.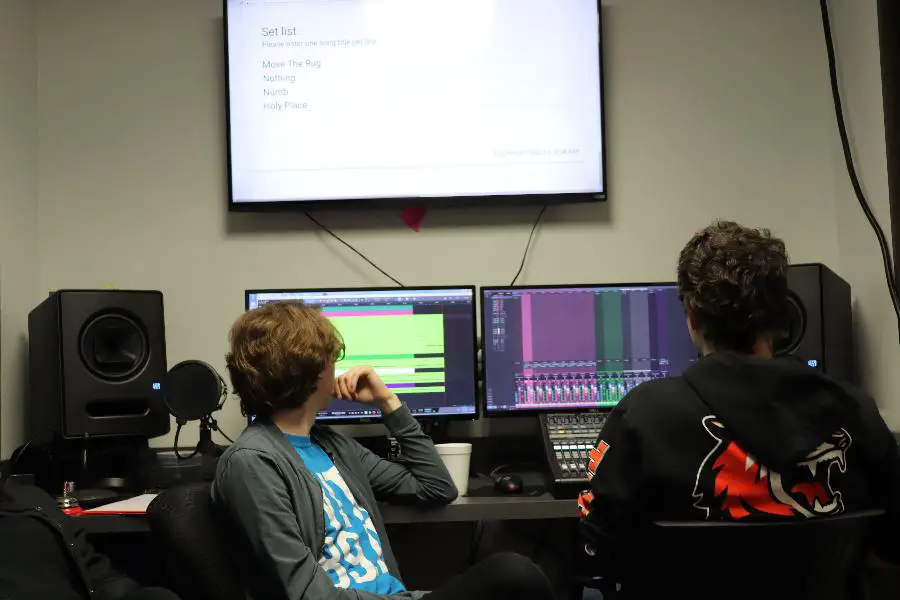 Gribben became involved with the program just last year. "I started booking last fall semester," Gribben told me as we walked through the studio, "I started off working with a group called Love Hope Strength. They do bone marrow drives at concerts. They wanted to do a drive at Springfest when we had Walk the Moon. So I started working with them. They got me an interview with Andrew McMahon. That was my first interview and booking. From there, I went with it. I interviewed Kevin Devine. I primarily only do local bands now."
When the former producer of Rochester Sessions graduated last June, Gribben took the reins. He's incorporated some innovations into the sessions, hosting a station takeover where the session was spent with Tart Vandelay, choosing the songs from amongst their influences. As a third year Motion Picture Science student, he also incorporated his videography skills to direct and edit the first video session, featuring Zuli from Long Island performing their song "Kubadiver."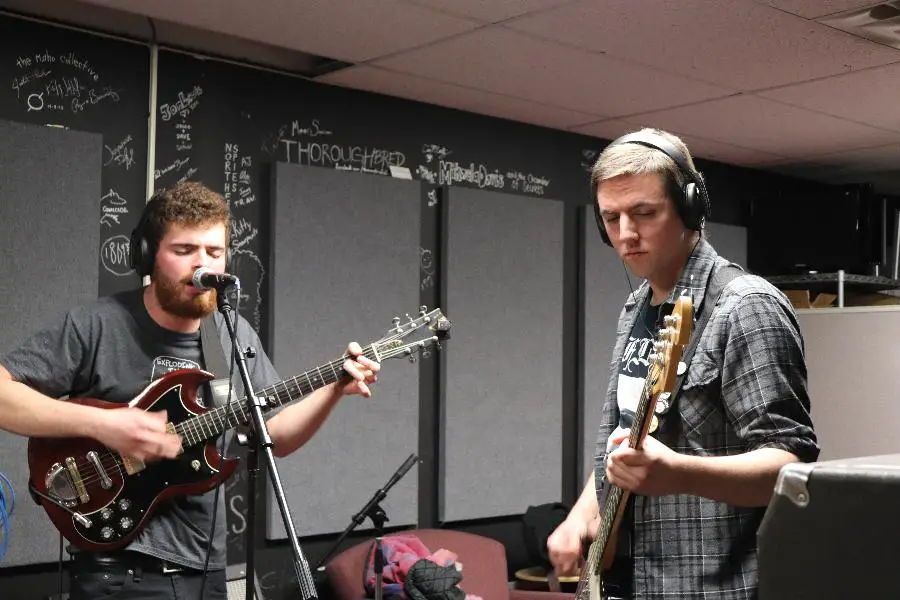 During this session, Gribben asked Total Yuppies to introduce each song by saying a little something about it. With Frey at the helm of the soundboard, the band recorded two songs from their recent EP Care, as well as two new songs they have been working on, "Holy Place," and "Numb." Jacob Walsh (guitar and vocals), JT Fitzgerald (bass guitar), Ben Burdett (guitar) and Dylan Vaisey (drums)  play with an intense focus and passion, but also convey the confidence and ease that comes from doing this together for years. Their music is distinctive for its pop melodies and extensive use of fuzzy effects, which balance out the somber nature of the lyrics.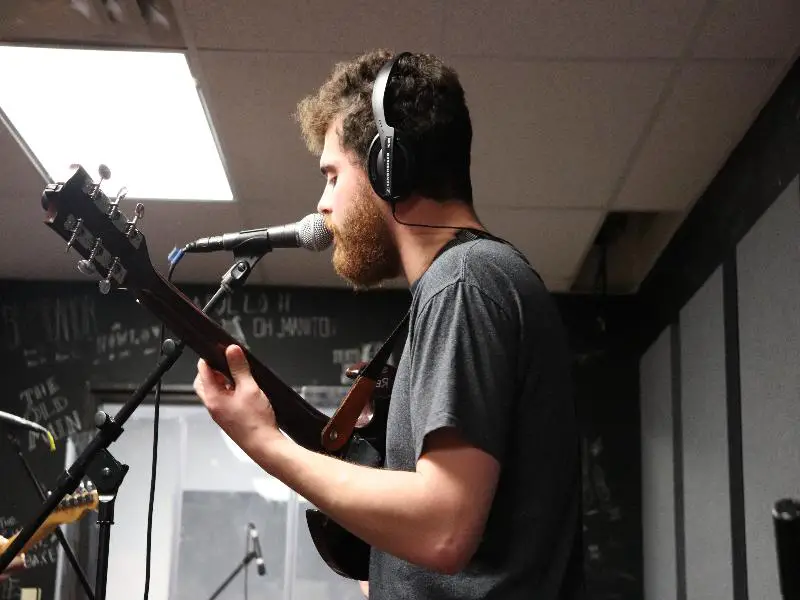 Members of the band knew their way around the studio. This was their second time appearing on Rochester Sessions, Fitzgerald and Walsh used to be involved in WITR while students at RIT. "It's really cool to see the next generation of people doing what we used to do," Walsh told me after the recording session as the band packed up their gear.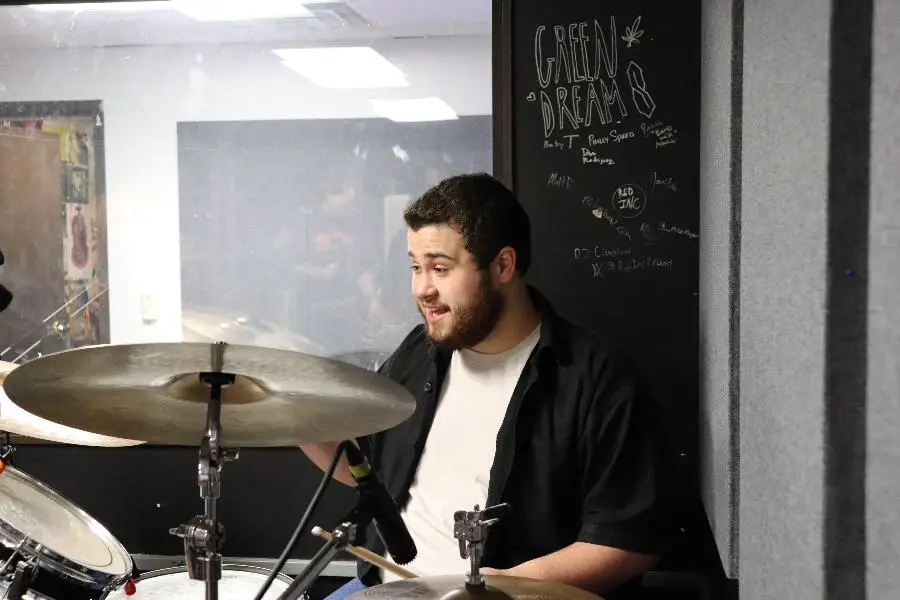 Gribben showed me around the rest of the studio, where RIT students interested in radio broadcasting have access to a vast array of tools and resources. While the upstairs booth is sleek and streamlined, with wall murals depicting WITR alum, the basement has an old-school station feel that hearkens back to the heyday of FM radio. Movable library shelves hold what the school boasts as the second largest privately owned vinyl collection in New York State. In addition to updated technology, they've retained some of the traditional tools such as reel to reel machines. There are tapes of interviews with The Ramones and The Pixies from '88 lying atop a shelf of vinyl, crammed amongst other memorabilia.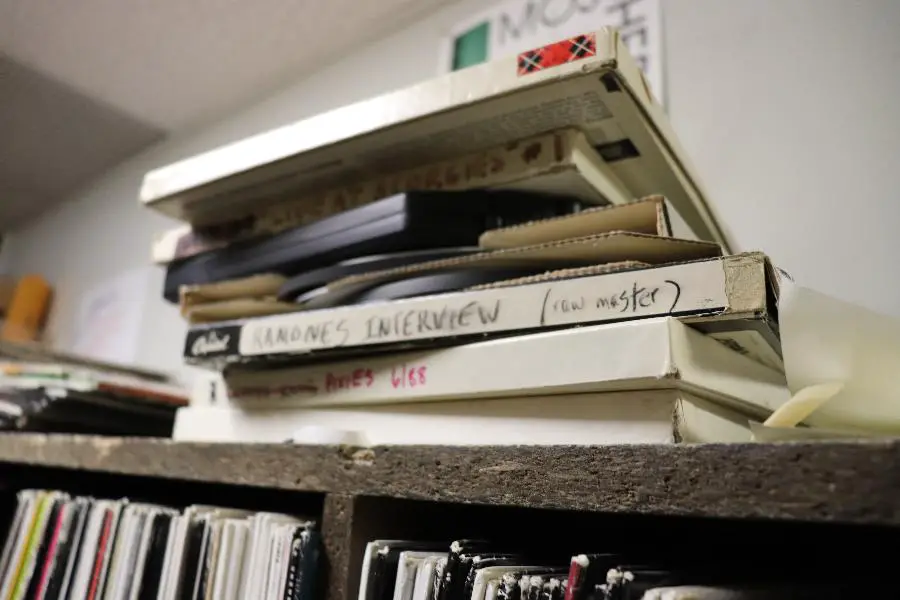 Rochester Sessions airs Mondays from 4-5pm. Local listeners can tune in to 89.7 FM, and it can also be streamed online. The Total Yuppies session airs on Monday, March 26. It can also be found on Bandcamp. Previous sessions appear on Rochester Sessions' Soundcloud. Follow WITR and Rochester Sessions on Facebook for program schedules and news. For more details about the station, check the RITpedia article.